*Advertisement/ this article contains affiliate links & promotional content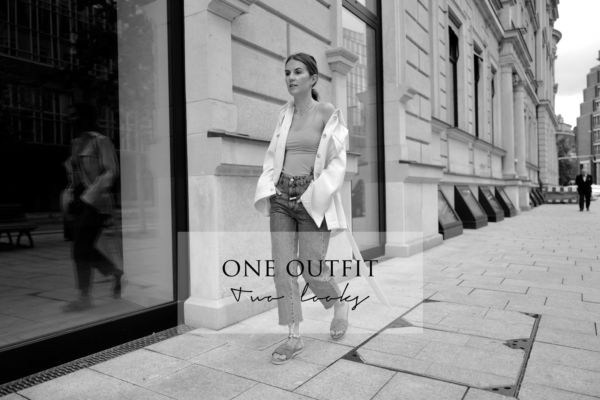 SHOP MY LOOK:

---
I think we all know this feeling. We go to the office in the morning and forget that we have an event or a dinner in the evening… What do you do in such a situation? Either you just stay in the outfit in which you left the house or you can pimp the look you are currently wearing with just a few details.
I used to leave a pair of high heels in the office, because if you just change the shoes, you have a completely new look. Recently I watched 'Sex and The City' and was fascinated that Carry really always wears High Heels. I have to say, it just looks so good when you have a cool look on and a pair of strappy sandals. That's why I've decided to take my high heels out again this summer. It doesn't have to be the whole day, but in the evening for two to three hours everybody should be able to do it.
For all those who don't have their high heels in the office, just put an exciting lipstick in your pocket. You can also use it to quickly upgrade a normal summer look. Red lips really look great with almost any outfit.

---
S A N D A L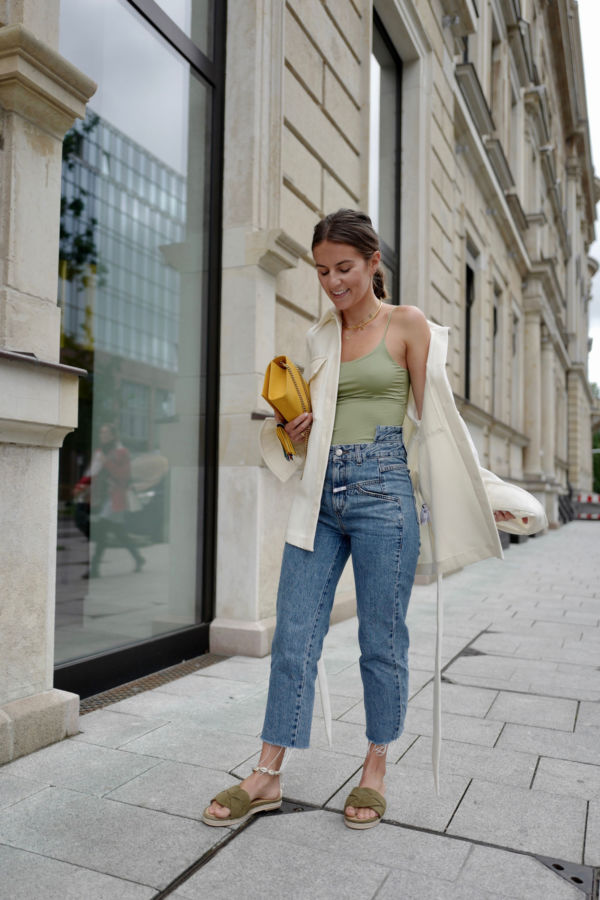 H E E L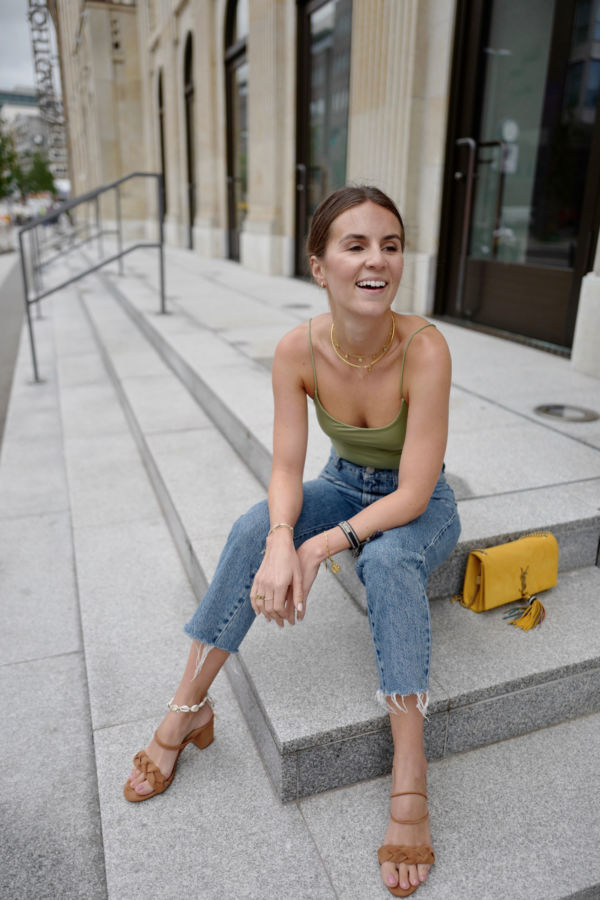 I WAS WEARING:
Jacket: &other Stories (here)
Top: &other Stories (here)
Jeans: Closed (similar here)
Bag: Saint Laurent (similar here)
Shoes: Shoppisticated Collection (here and here)
For more inspiration visit our Shop …