*this article contains Affiliate Links & PR Samples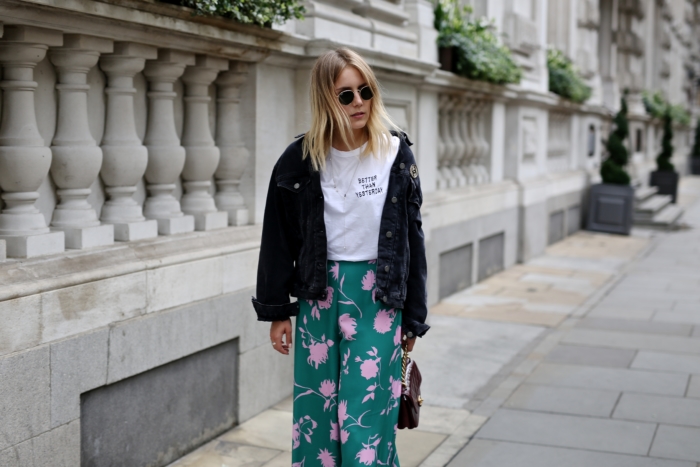 ---
The trend which everybody loves this season…
Of course I'm talking about the statement shirts. No other trend is so easy to integrate into any outfit and so affordable for everyone. With funny slogans and embroideries you can set fashion statements and show your opinion visible for everyone. But in the first instance the slogans are fun and should be seen with a certain wink.
Who doesn't want to wear TO CUTE or GIRLS LEAD THE WORLD proudly on the shirt? A bit of humor has never hurt, especially in the fashion industry. Meanwhile many brands have jumped on the train and the range of great clothing is massive.
At a time when retro influences never have been so popular, brands from the past have made a big comeback. Large letters stick out on the shirts and you can show its affinity to brand xy for everyone unmistakably visible. In this context a special T-shirt has already triggered a big shitstorm on Facebook and Co. They said: "Please stop wearing this T-shirt". Nevertheless, I believe that everyone should wear what he like. No matter how big the hype is or how many might have already been fed up with it.
How do you like this trend? What is your favorite saying and are there t-shirts that you can't see anymore?

---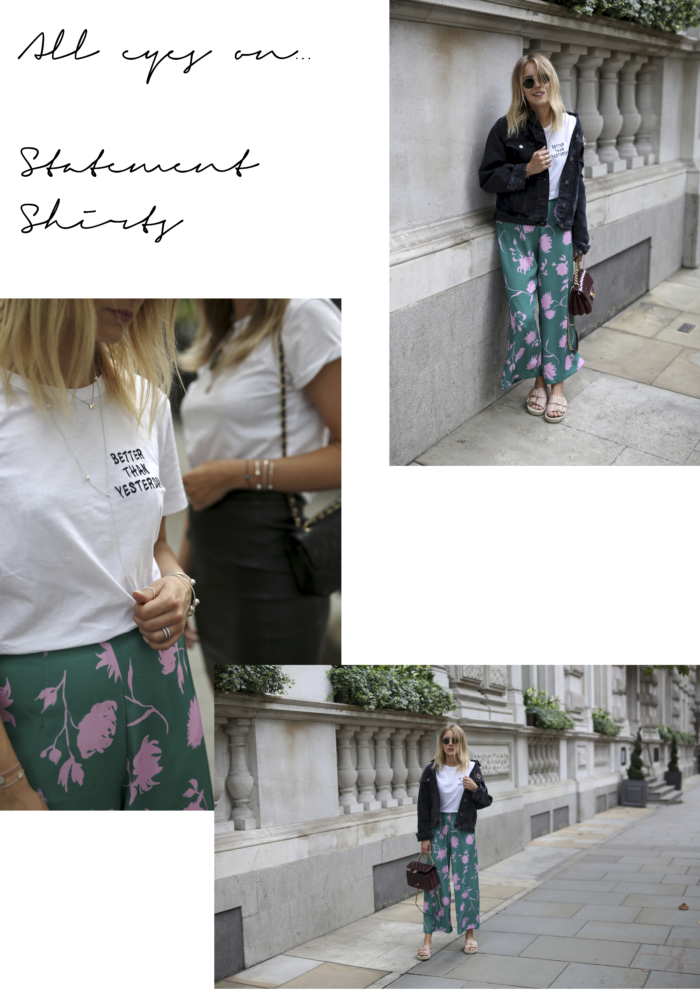 M Y   F A V O T R I T E S



  C O M E B A C K    O F   T H E   R E T R O   S H I R T S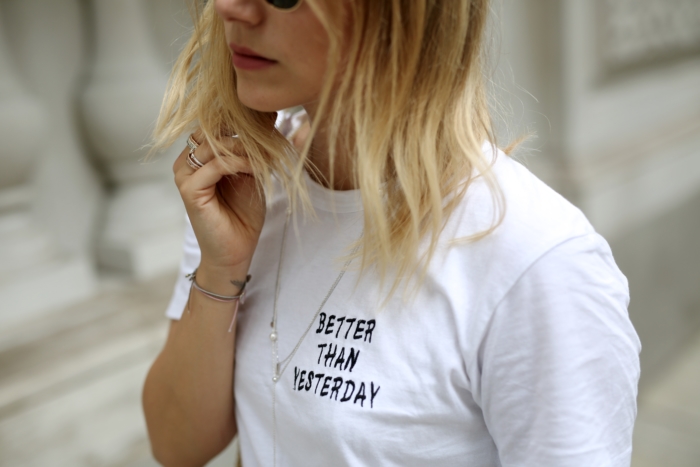 SHOP MY LOOK
Denimjacket: Asos (here)
T-Shirt: Pull&Bear (similar here)
Culotte: H&M Trend (similar here)
Shoes: Billi Bi (similar here)
Sunglasses: Ray Ban (here)
Brooch: Chanel (similar here)
Bag: Chanel (similar here)
For more inspiration visit our Shop …