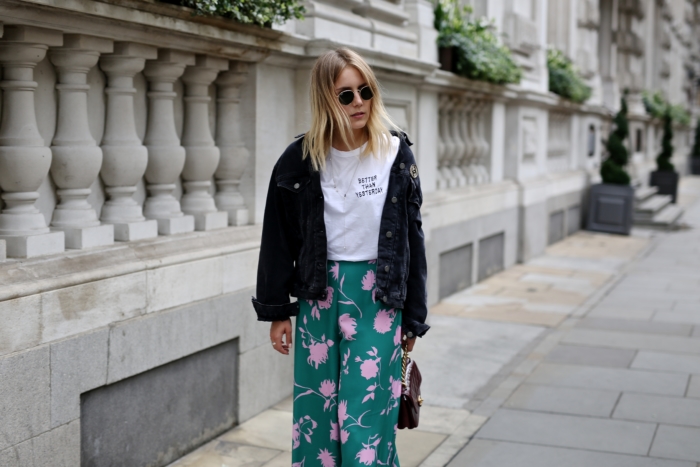 ---
Der Trend, an dem niemand diese Saison vorbeikommt…
Die Rede ist natürlich von den Statement Shirts. Kaum ein Trend ist so einfach in jedes Outfit zu integrieren und dabei so kostengünstig. Mit lustigen Sprüchen und Stickereien kann man nicht nur Fashion- Statements setzten, sondern auch seine Meinung für jeden sichtbar machen. Aber in erster Linie bringen die Slogans Spaß und sollten mit einem gewissen Augenzwinkern gesehen werden.
Wer möchte nicht einmal voller Stolz TO CUTE  oder GIRLS LEAD THE WORLD auf der Brust tragen? Ein bisschen Humor hat gerade in der Modebranche noch nie geschadet und es findet tatsächlich jeder das Tshirt, das zum Charakter passt. Mittlerweile sind viele Brands auf den Zug aufgesprungen und es gibt die Trendteile bereits ab 10 Euro.
In einer Zeit, in der Retro-Einflüsse angesagt wie nie zuvor sind, haben auch Marken von früher ihr großes Comeback. Große Letter ragen auf den Shirts und man trägt für jeden unübersehbar seine Verbundenheit zu Marke xy zur Schau. Ein besonderes T-Shirt hat in dem Zusammenhang bereits einen großen Shitstorm ausgelöst und auf Facebook und Co, wurde gefordert "Hört endlich auf dieses T-Shirt zu tragen". Ich bin dennoch der Meinung, dass jeder tragen sollte, was ihm gefällt. Egal wie groß der Hype um ein Kleidungsstück ist oder wie viele sich eventuell schon daran satt gesehen haben.
Wie gefällt euch dieser Trend? Welcher ist euer Lieblingsspruch und gibt es T-Shirts, die ihr nicht mehr sehen könnt?

---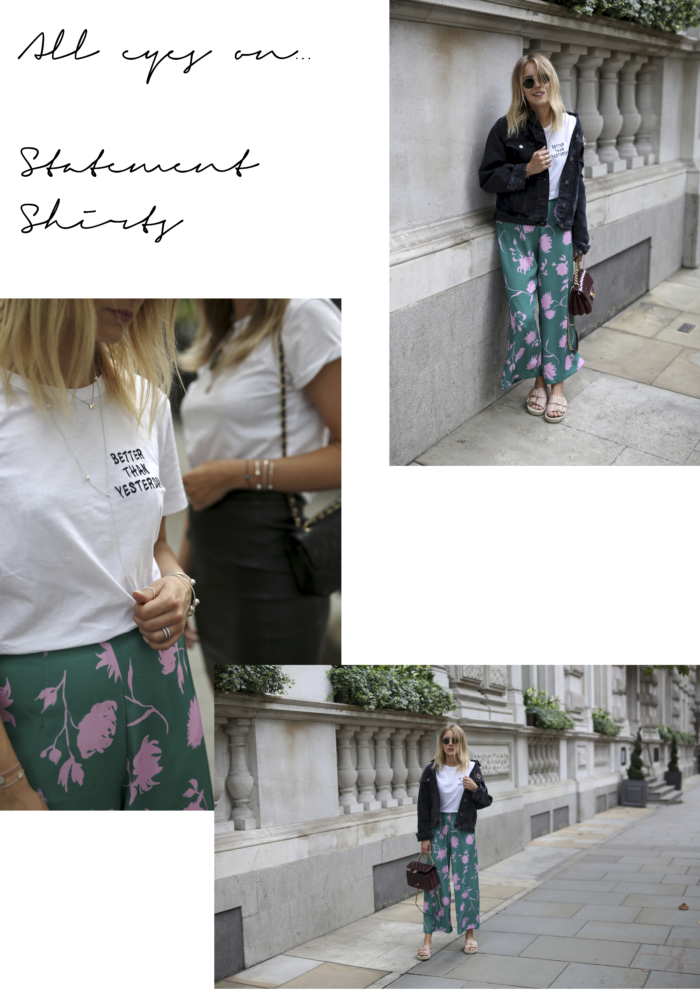 M E I N E   F A V O R I T E N





O U R    P I N T E R E S T    I N S P I R A T I O N
<a data-pin-do="embedBoard" data-pin-board-width="900″ data-pin-scale-height="200″ data-pin-scale-width="60″ href="https://www.pinterest.de/shoppisticated/statements/"></a>


D I E S E   S H I R T S   F E I E R N  I H R  C O M E B A C K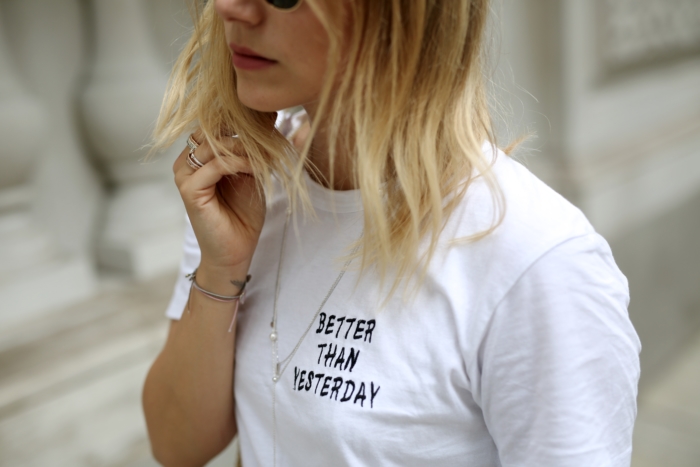 SHOP MY LOOK
Denimjacket: Asos (here)
T-Shirt: Pull&Bear (similar here)
Culotte: H&M Trend (similar here)
Shoes: Billi Bi (similar here)
Sunglasses: Ray Ban (here)
Brooch: Chanel (similar here)
Bag: Chanel (similar here)
For more inspiration visit our Shop …