*Advertisement/ In cooperation with  Guhl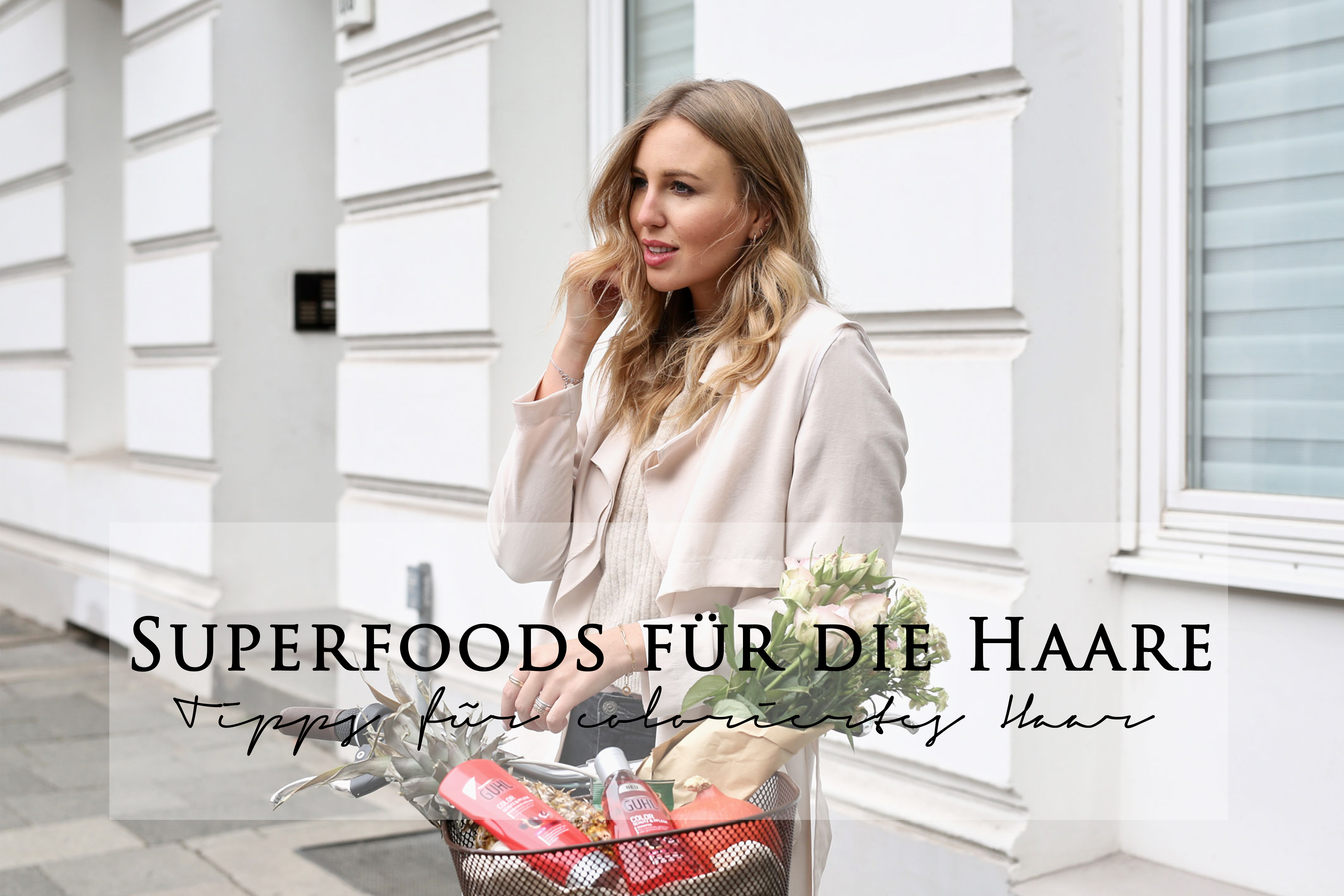 ---
"
We all know that superfoods like chia seeds, goji and açaí berries are great for us. But how good are these power foods really

?"

Beautiful clean skin and glowing, strong hair signalize not only health, but are also the embodiment for natural beauty. As they say, beauty comes from within. Superfoods do not only taste incredibly good but are miracles when it comes to "health & beauty".

A healthy and well-balanced diet is more important than one might think. Because the consumption of proper nutrition influences through its high structure building and protective amino acids, vitamins, antioxidants and important minerals and essential fatty acids that promote skin and hair.

Especially superfoods are, as the name already suggests, power nutrition's and provide our body with important Vitamins and minerals that are essential for health and strong hair.

However, the latest news include that superfoods are not only for consumption and internal use but are just as effective for external use and care. The tiny delicious miracles are also not only used as food but are great ingredients for shampoo and conditioner.

Our hair is exposed to UV rays of the sun, dryer, hot iron, curler, the dry hair of the heater and are in crucial need for additional moisture, daily. Especially colored hair are more dry and tent to develop more split ends. In order to avoid this, a healthy and well-balanced diet as well as the correct care is needed.
---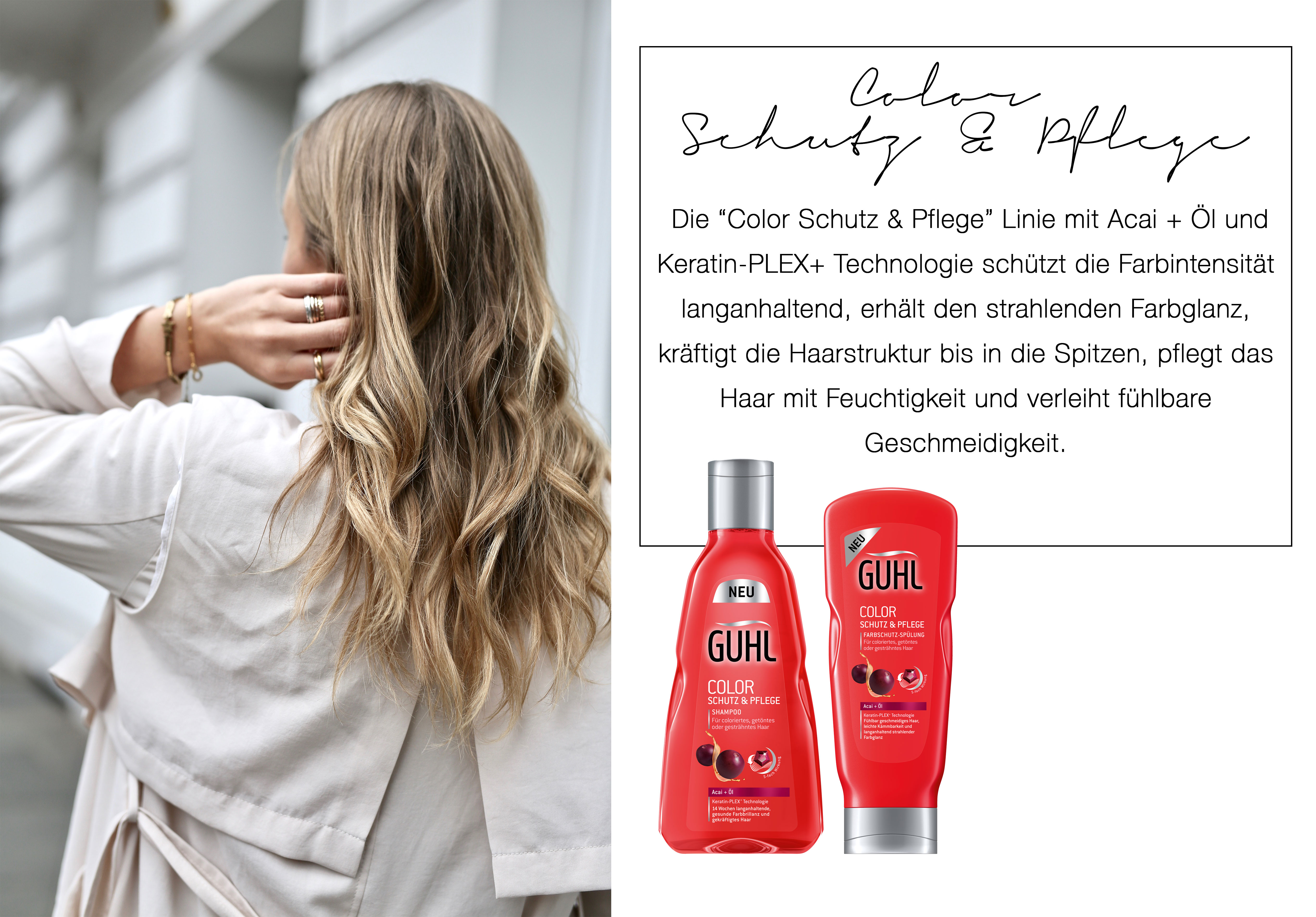 ---
Guhl developed an exciting campaign with a great competition. Create a nice pictures with your freshly colored hair, using the new Guhl products for colored hair. Share the picture on the Guhl campaign page and leave a comment, explaining how your hair feels after using the products. Great gifts are waiting for you – see for yourself…
---
---
"
The secret of strong and healthy hair lays in the shampoo

!"

Already when choosing a shampoo, one must pay attention that the shampoo matches the need of the hair type.

My personal morning ritual includes a power breakfast and a homemade acai-bowl is one of my favorite perfect breakfasts.

The south American acai berry is an incredibly delicious and a miracle fruit. The berry provides us not only with lots of important vitamins and minerals but also with a high amount of antioxidants. Guhl used all these positive features to create a unique color protecting and moisturizing hair care called "Color Schutz & Pflege" Serie mit Acai + Öl von Guhl. It is the ideal care for dyed hair. This way my hair gets the needed and ideal care from within and externally. No wonder, these ingredients caught my attention

From now on, I am buying next to fresh and healthy foods the "Color Schutz & Pflege" Serie mit Acai + Öl" from Guhl. Through using the ideal care, my hair became smoother, more color intensive and is shining with brilliance.
"A true, fresh from the hairdresser feeling at home!"
In order that you can get and also take good care of your personal dream hair, I want to give you some tips:
1.
Healthy and well-balanced hair
2.
The ideal hair for your hair type
3.
Do no wash, dry and style your hair to dry
4.
Always use heat protection
5.
Treat your hair with a conditioner and hair mask

---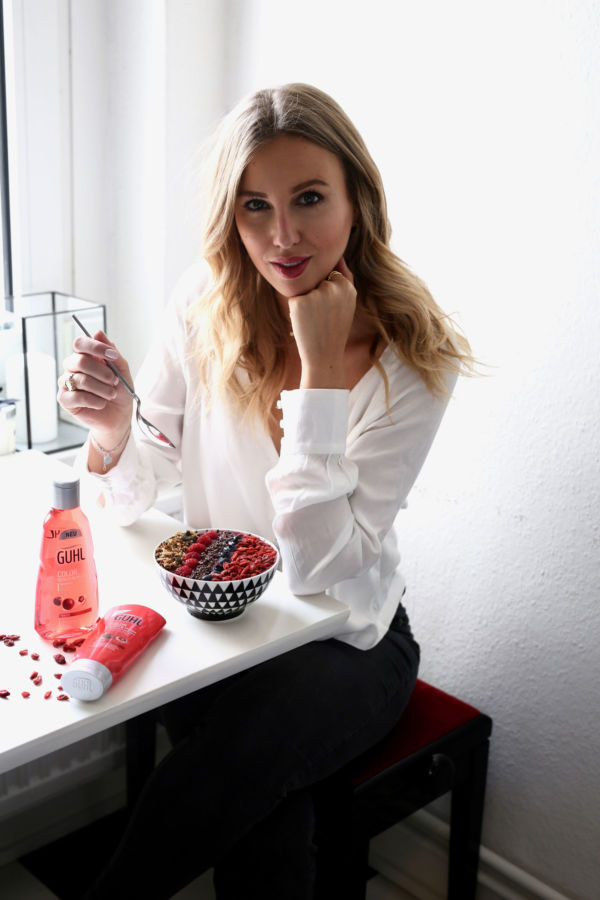 ---
For more inspiration visit our Shop …




MerkenMerken
MerkenMerken