*advertisement/ in cooperation with SunshineSmile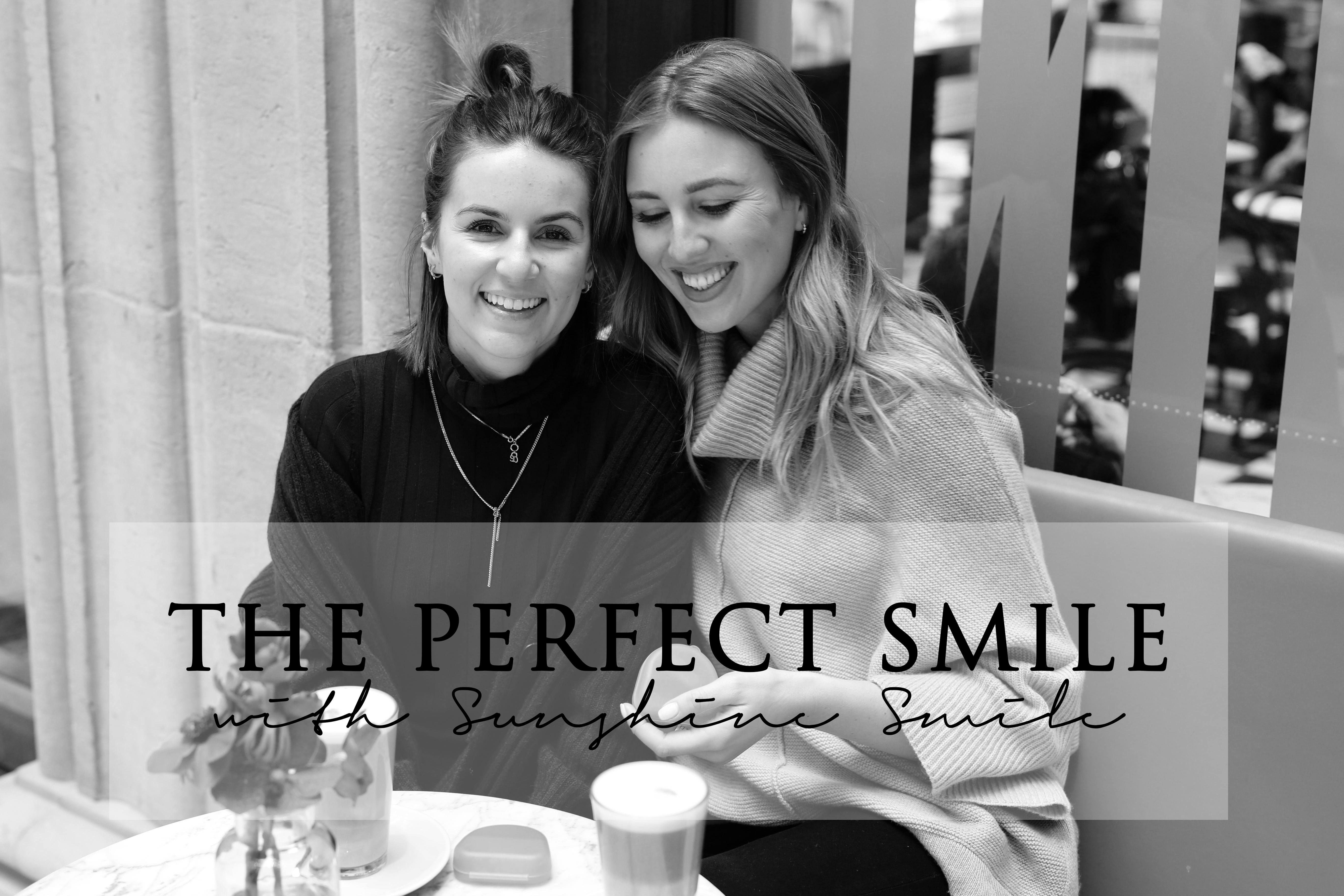 ---
That laughter is the best medicine, is well known. However, what kind of positive influence smiling has on us, we are not as familiar with. Laughter is not bound to a language and sounds the same all over the world. Regardless of some minor characteristics for the country of gestures and facial expressions the meaning of a smile is the same.
No matter where you are in the world, a smile always has a positive influence on us. A small friendly signal, as a greeting, a thank you or simply as an appreciation and we feel flattered and normally smile back.
Then a friendly and positive charisma can get you further in life than you can ever imagine. Both in private life including friends, love life when flirting and also in the professional world. A smile and a sympatric charm say more that a thousand words and stay in positive memory.
"
The way to success doesn't cost more than a small smile.

"

If it would be so simple… too many of us are marked from insecurities and the confident smile is lost. No matter how sure or insecure you feel – I can tell u one thing:
"A smile looks good on everyone!"
And to be smiling even prettier in the future we tested the toothed rack treatment from SunshineSmile
for the last three weeks. Although all three of us already have straight teeth each of us has small desires of change. Sunshine Smile offers the simplest way to get straight teeth in a short amount of time. And the best thing is that the communication happens online and you avoid waiting in the waiting room of a dentist office.
Additionally, you can notice this advantage in the charge which is clearly less expensive than usual dental splint treatments. Moreover, the transparent dental splints are comfortable to wear and can be taken out any time to eat and drink. They are almost invisible while wearing them. We are already at the end of or treatment and are more than happy with the results. Altogether we received eight dental splints, which we had to change every two weeks. Also for holiday planning and longer journeys it is super practical. Only after a few weeks you can see and feel first improvements without feeling any pain.
Although I was wearing braces when I was a teenager, one tooth of my mandibular moved to the front. Through my SunshineSmile treatment I got this little one under control and it looks great and even again. After several consultation hours, numerous quotations of different dentists, I am more than happy to have found SunshineSmile.
We explain how all that works in four simple steps:
1.Set of dental impression
Book a 3D-scan appointment in our SunshineSmile advisory center in Berlin, Dusseldorf, Frankfurt, Munich, Stuttgart, Hamburg or Dortmund. Alternatively, you can order your SunshineSmile dental splint set for 49€. With the Code "Shoppisticated" you safe not only 20% on your dental splint set but also 99€ for your first treatment.
---

---
2. Treatment plan
The second step will be set up by selected dentists and orthodontics of SunshineSmile. This will show you how your teeth will change during the treatment.
---


---
3. Treatment
Subsequently, the dental splits are sent to your house. These you have to wear 22 hours daily during the treatment. The dentists and orthodontics check frequently your progress digital.
4. Smile please
That your teeth stay in the right place after the treatment you get retainer splints from SunshineSmile that you should wear only during the night.
However, before I keep making you curious, check out  SunshineSmile inform yourself about your individual treatment…



---
For more inspiration visit our Shop …