*Advertisement/ this article contains PR-samples & affiliate links
---
On our journey I learned a lot. Not only about me, but also about other people. I don't think I've ever been to a country where people were so incredibly courteous and nice. Somehow a positive energy vibrates directly through the air and you are illuminated from every side. This is an energy that I totally lack in Germany. Of course there are also people who walk positively through everyday life, but somehow the basic mood here is always rather negative. You get nagged by people on the street because you do something they don't like instead of getting a smile.
I know, the culture and also the weather are totally different in Europe. Maybe that's the reason why we Germans tick differently than for example the Balinese or the people who live in Dubai. But I also think here you could be a little bit nicer and more open with your fellow human beings.
But I myself have also noticed that over the years I have somehow lost my positive energy. In the past, I always beamed and was in a good mood and carried everyone away with my good mood. Lately I have probably lost myself in everyday life and swum with the straw. In any case, the trip helped me to remember how good it is to be in a good mood and positive.

---
SHOP MY LOOK: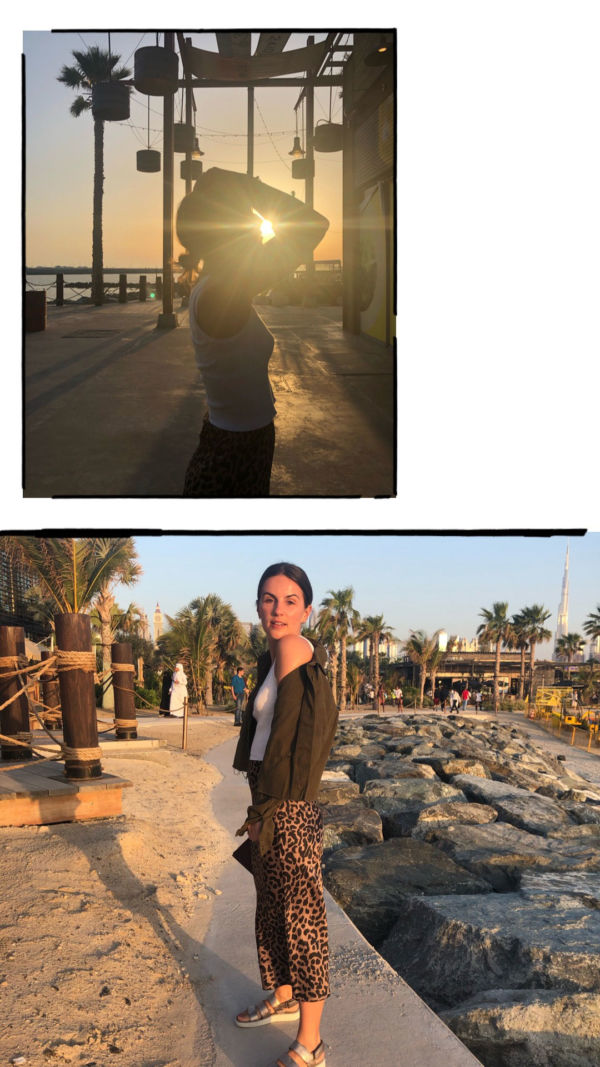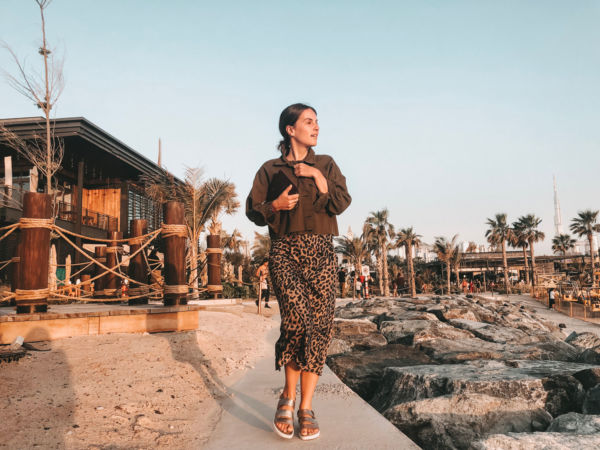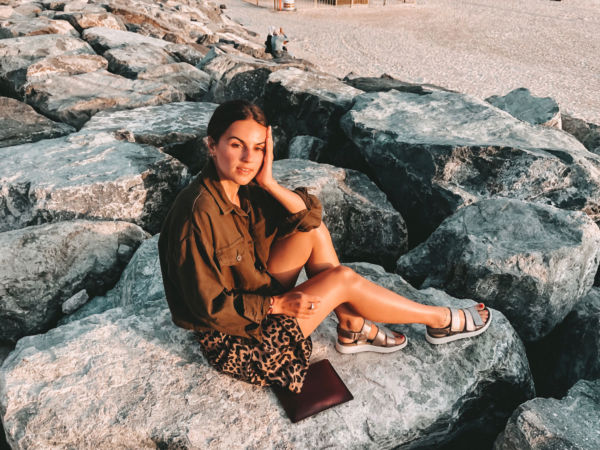 I WAS WEARING:
Jacket: Top Shop (similar here)
Shirt: Brandy & Melville (similar here)
Skirt: Top Shop (similar here)
Shoes: Ecco (similar here)
Purse: The Daily Edited (here)
For more inspiration visit our Shop …