*this article contains Affiliate Links & PR Samples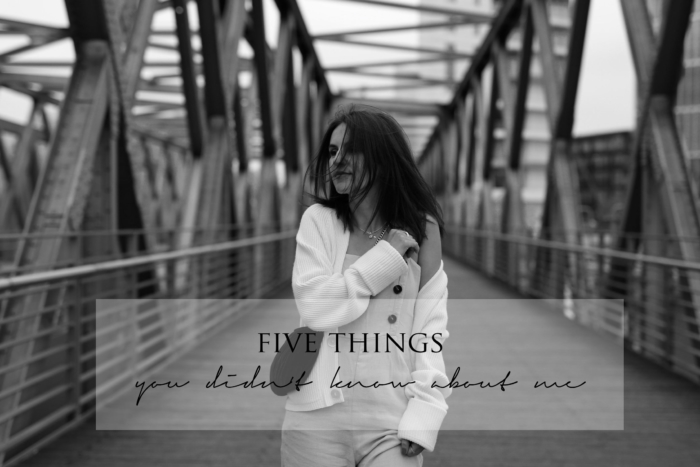 ---
Just a week ago, Maike wrote a blogpost about five things you didn't know about her (here). I'll make a little row out of it and tell you about five things you certainly didn't know about me.
When it comes to food, I can never say no. But I think my biggest addiction is "Franzbrötchen" and Cola. Of course, I try to prevent this a little, because every day a coke or a "Franzbrötchen" isn't the best thing you can do to your body. But when we're going out for dinner and someone asks what I want to drink, it's definitely a coke.
I'm almost always late. A pretty bad habit of mine … I'm getting up ten minutes earlier in the morning just to have more time and leave the apartment earlier, but at the end it still doesn't work out. It's not that I'm 30 minutes late, but although these five minutes are always annoying myself.
I'm the biggest family person. My Sunday is always reserved for my family or Henrik's family. We drive home to our parents, eat delicious food and chat about the events of the last week. On Sunday mornings I often go to sports with my brother.
My sleep is a very important thing for me. The girls always laugh about me on our travels because I need a bit of time for myself in the morning and I'm sometimes really confused. Being able to sleep at the weekend is the greatest thing for me.
I can't live without nail polish and I can't remember when I had no nail polish or shellack on my nails.

---
SHOP MY LOOK: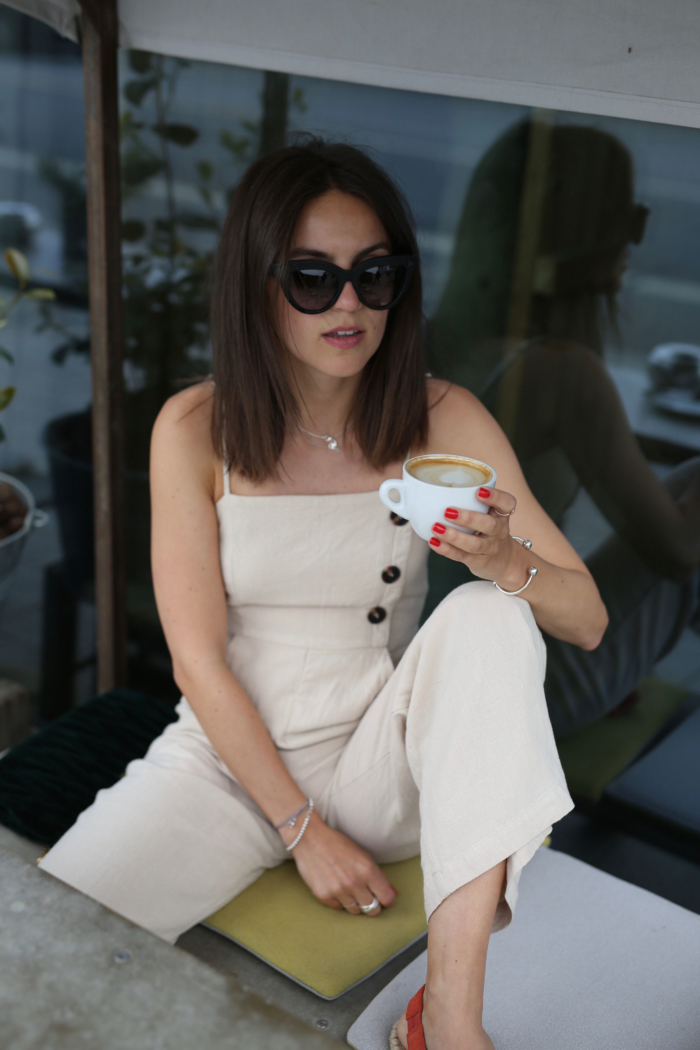 I WAS WEARING:
Pullover: Edited (here)
Jumpsiut: Forever 21 (similar here)
Shoes: Mango (here)
Bag: Miu Miu via Outletcity Metzingen (similar here)
Jewelry: Pandora
For more inspiration visit our Shop …




MerkenMerken
MerkenMerkenMerkenMerken
MerkenMerken
MerkenMerkenMerkenMerken
MerkenMerken
MerkenMerken
MerkenMerken