*Advertisement / In cooperation mit EDITED


---
When it's springtime the desire for bright colors, sandals and playful details increases. No wonder I couldn't resist to wear my bright red suede Mules from Edited at the first rays of sunshine in Paris. In my opinion it's the perfect shoe for everyday, because they have only a small heel, but make the legs look a bit longer and slimmer in wide jeans.
Another Must-Have for spring are blouses with eyecatching sleeves. Whether especially long, with flounces, trumpets sleeves or sweet sanding details … the main point is they have to be striking! A trend that already came up at the end of last year and will remain also in 2017.
What is your favorite trend for spring and which trends don't you like at all?

---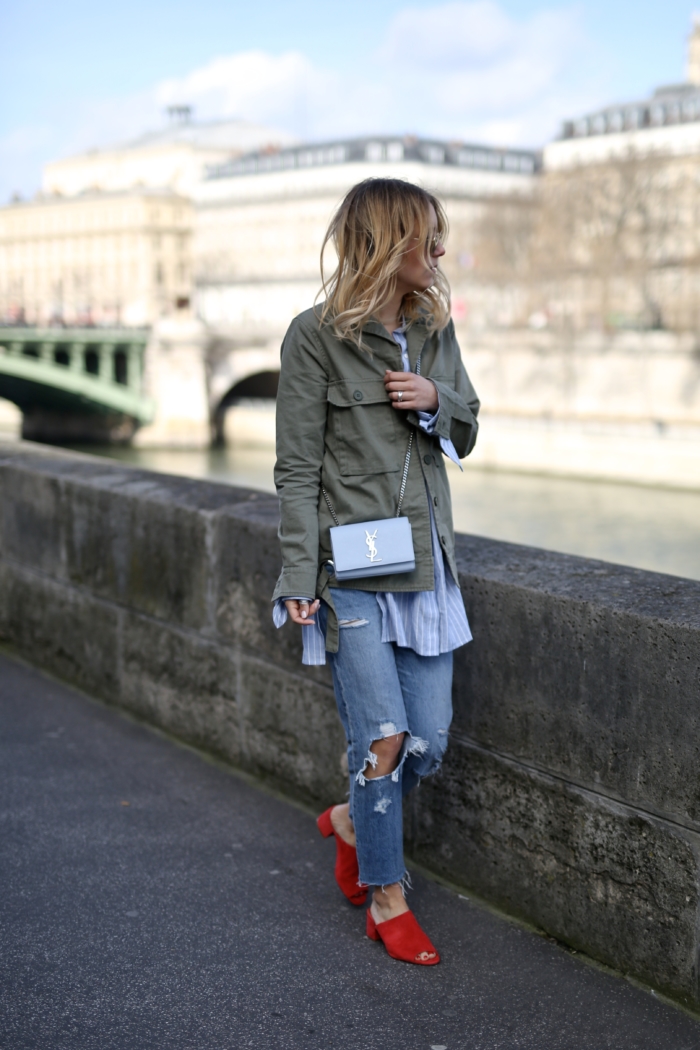 SHOP MY LOOK:
Jacket: Edited (here)
Blouse: Edited (here)
Jeans: Levis (similar here)
Mules: Edited (here)
Bag: YSL (similar here)
For more inspiration visit our Shop …