*this article contains Affiliate Links & PR Samples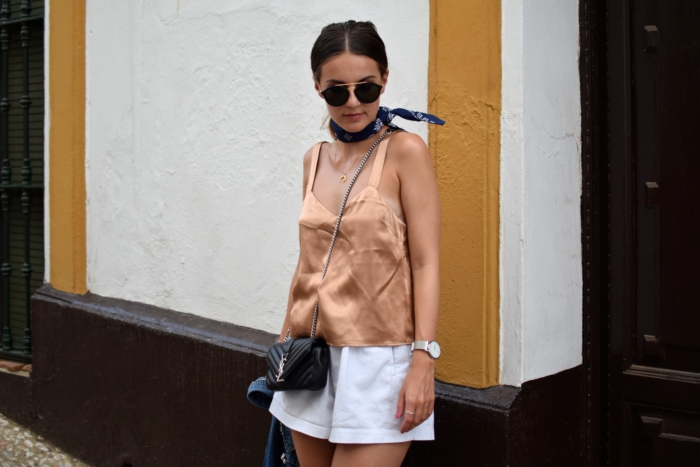 Shop my Look:
---
Summer finally arrived in Germany for a few days. Because of that I wanted to show you a summerly look from Zufre, which we photographed a week ago. I really like the combination of casual shorts and a top this season. Not just on vacation, but also when it is really hot here in Hamburg. One of my favorite shorts is the white one, because it's so relaxed. Normally I take my jeans shorts one or two sizes bigger, because I think it looks much better when they are not too tight. Besides, they make every look more casual when they aren't so super tight.
I feel so much better when I get up in the morning and know the sun is shining. I'm immediately in a good mood and full of beans.  So I hope the nice weather will stay a little bit longer here in Hamburg.

---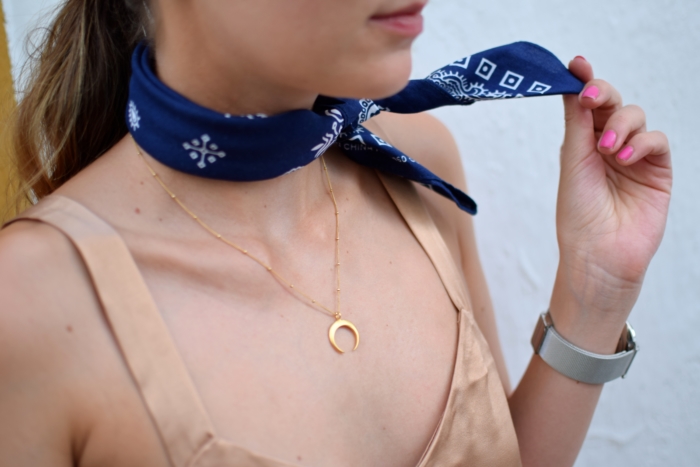 Relaxed Shorts and Metallic Top – The Perfect Summer Combination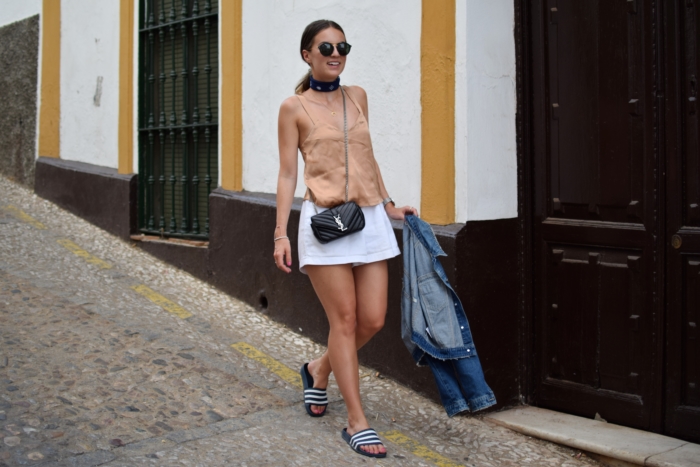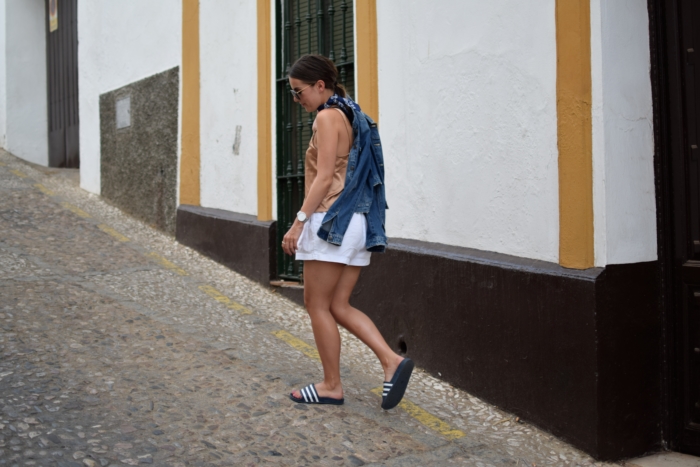 I was wearing:
Top: H&M Trend (similar here)
Shorts: Asos (here)
Schuhe: Adiletten (here)
Sonnenbrille: Kapten & Son (here)
Tasche: Saint Laurent (similar here) Budget Version (here)
Schmuck: Koshikira
For more inspiration visit our Shop …