*this article contains Affiliate Links & PR Samples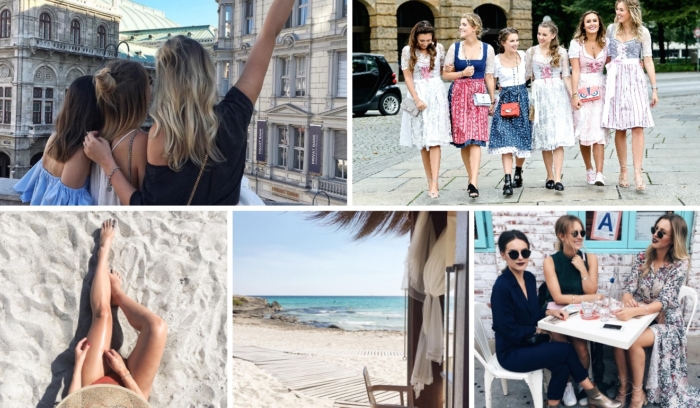 ---
Recap 2016…The year 2016 is over and a new exciting chapter begins. We are looking forward to 2017 and everything that is coming. Last year happened so much. A good reason to let the events happen again and to point out our highlights. Have fun with our personal Shoppisticated – Recap.
---
Where have we been?
We never traveled around the world as muh as in 2016. In Germany we were a few times in Berlin of course. Whether for Fashion Week or a sports session with Nike at the Bread & Butter.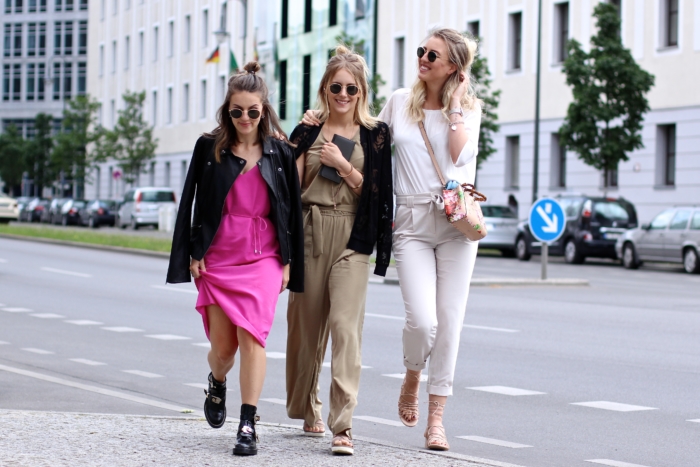 We met the lovely Blogwalk crew in Cologne to discuss the reorientation of the website and future projects. These trips are always great, because we finally see all the girls again. Therefore the first visit of the Oktoberfest with Blogwalk was an absolute highlight this year. Another destination with this group we entered in August. Together we went to Valencia, a city with many facets, which we explored on bikes.
In addition we traveled twice across Germany to Munich in 2016. In the late summer we celebrated the Boulangerie Bleue with Grey Goose and in December we clicked glasses with Pandora to feast the great cooperation. For our last trip in 2016 we also went to the south of Germany, to the Outletcity Metzingen. There we proved, that Christmas shopping can be a lot of fun.  (read the post here)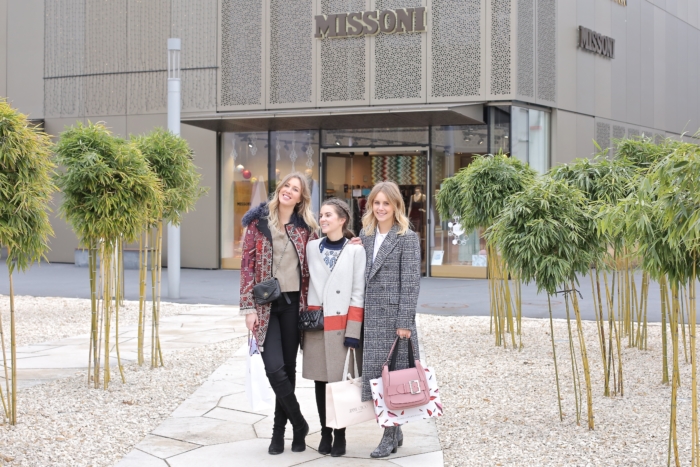 We also fell in love with Vienna, where we stopped by during the Sarenza cooperation. There we could link professional with private and have definitely lost our heart to this city.
Maike spend a weekend in Frankfurt, whereby a city tour made her forget the initially bad prejudices. (here you can read the entire city guide)
More or less private 2016 has brought us to London and Lisbon.
For the first time, we also visited the international fashion weeks in Paris, Milan and New York. A dream we had in our minds for a long time finally became a reality.
In addition, we took the rewardStyle bloggerconference in Dallas as an opportunity to do a Roadtrip through the Southern States. This experience has really brought us together and set the standard for 2017 quite high. During this time we were able to collect a lot of impressions and had so much fun together.
---
What have we worn? Which are our favorite looks of 2016?
Maike: To be honest I can't decide which of this two looks I like the most. The lace blouse with the red velor leather skirt I worn in New York and the striped blouse with the wrapped jeans skirt in Milan. Seems like I love skirts – so much can be seen.

---
Kira: My two favorite looks I have worn in New York. Because for Fashion Week I have saved my two favorite dresses and kept this looks in  a special scenery.

---
Sonja: My two favorite looks from the year 2016 originated in two completely different places in the world. The first look I wore in Dallas, which was a very special trip for us. On the other hand you can see an outfit from Vienna. We visited both cities for the first time and were totally on fire. As you can see, I like summer styles and I would wear both looks the same way over and over again.

---
Our favorite fashion trends
In addition to net and glitter socks, oversized sweaters, overknees, volant sleeves, offshoulder tops and the colors gray & rose became our favorite fashion trends in 2016. We also loved biker leather jackets à la Acne, teddy-fur and bomber jackets.


---
Which were the most liked blogposts?
This blogpost  about our most used 5 apps for the perfect Instagram picture you liked a lot.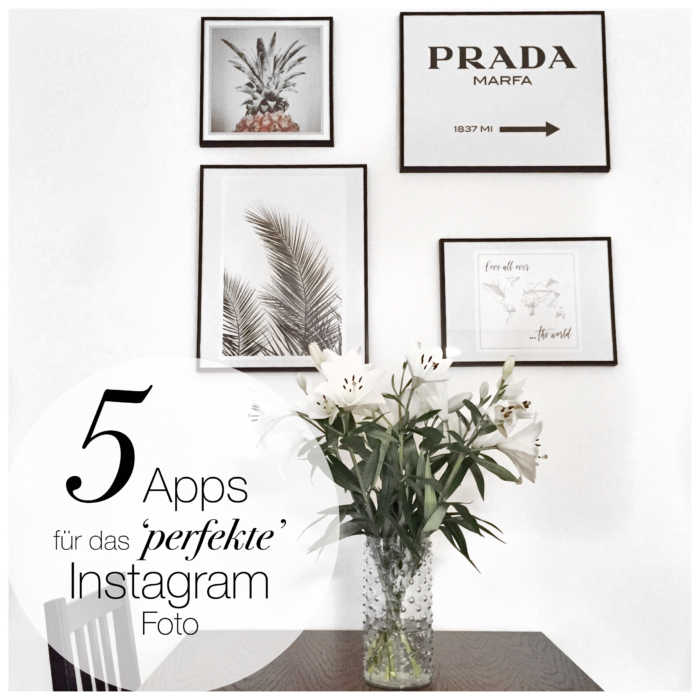 Also the post with the topic "Sweater Weather" in which we talked about our love for cuddly sweaters, met your taste. (here)
And you always loved our Styleguides. (here you can find the whole article)
---
Our highlights of 2016
Maike: My highlight was definitely our two trips to America. I always had some respect for this destination because of the great distance. But with the girls, I have completely redefined my own horizon and my worldliness. I've never had feld such a "wanderlust", and I want to see a lot of the world. Maybe  already in 2017;)
Kira: The journey in the city of my dreams … New York. We could combine sightseeing and the interesting events and shows of the fashion industry in one trip. It was also nice to meet many well-known faces and friends in such a beautiful city and to experience very special moments with them.
Sonja: Of course, I also look back with joy at America. Nevertheless, I personally remember Milan. The Fashionweek in Italy was really inspiring for me because of the notably sense of fashion. There was a very special atmosphere in the air and the city has left a lasting impression on me, despite the short time.
---
What has changed in our private lifes?
We have all  made our bachelor's degree this year and celebrated it in December with our families.
Kira has fallen in love again and we have won a nice gentleman with her boyfriend for our Shoppisticated crew 🙂 And she has officially become a coffelover. Sonja and I have probably pulled her into the spell of nice coffee parties.
Thank you for your support, your daily feedback and your dear words. Without you 2016 might have been quite different and Shoppisticated wouldn't be what it is today. We thank you with all your heart for all you give us.