*this article contains affiliate links und PR sample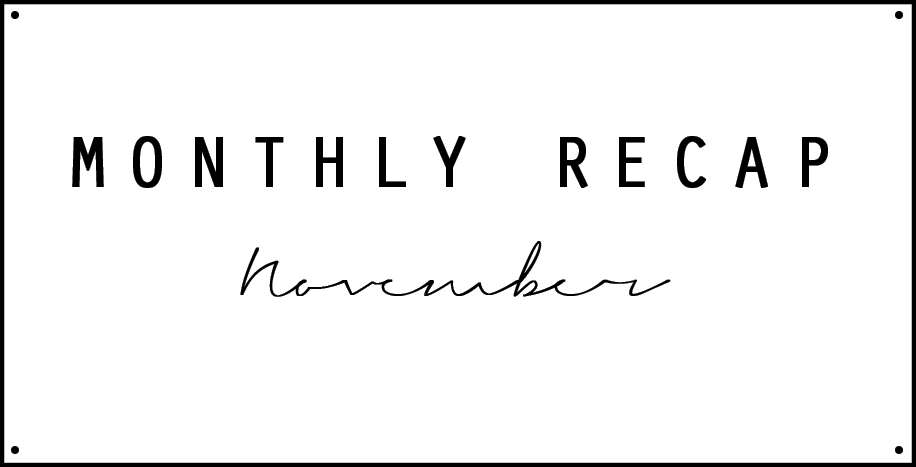 ---
P L A C E S
Germany // Portugal // Spain // France // Poland
Shortly, before Christmas we were pretty busy. One trip after the other and there were weeks when we were at the airport daily. Therefore, it has been a very interesting month. I will try to summarize it for you.
At the beginning of November Sonja spend some unforgettable days in Danzig together with her mom. In Poland the holiday "All Saints", is celebrated together with the whole family and it´s amazing to see how Sonja enjoys this time with her family every year. Simultaneously, I went together with GRAZIA on the so called GRAZIA GIRLS CRUISE. Editors, publishing agents, marketing experts and me as the only Blogger flew from Hamburg to Lisbon. We spend half a day there before we went on the cruise ship MSC Preziosa. Of course, I went to the well-known bakery and bought the PASTÉIS DE BELÉM before. I have to admit; Kira and Sonja didn't promise too much when they told me about this amazing pasty a few years ago. On the cruise ship, we were heading in the direction of Barcelona. We spent one day there and enjoyed the great Spanish weather and amazing food. The next stop was the French harbor city Marseille, that effortlessly fascinated me with its beautiful coastal road. When our group – hold on, did I mention, we were almost 40 women – met again in a cute, traditional restaurant. The great company and the amazing wine, fish and breathtaking dessert completely spell bounded me. I want to come back and discover the city and enjoy the charm of this city. Back on the boat when we were heading towards our last stop, Genua, we enjoyed funny moments with karaoke, roulette, bowling and great food. It is crazy, how cruise ships offer so many possibilities of entertainment. I would almost state, there is nothing, you cannot do.
Back in Hamburg, Kira and I went to Munich for the opening of Guido Maria Kretschmer Magazin in the beautiful Flagship-store of Christ. After a short night, we went to Metzingen to celebrate the opening of the VOGUE content store. Afterwards we directly flew back home. All together we went to Dusseldorf and that was also the last short trip in November. We went there, to celebrate the 5-year anniversary of Ariane Ernst Shops. The last couple of days of November we spend in Hamburg and even got into the pre-Christmas spirit mood.






H I G H L I G H T S
Also, regarding highlights was November packed. There were so many surprising changes, small and big successes and most importantly, many beautiful moments. Of course, Poland and the cruise ship were absolute highlights during this month. We also realized that normal evenings in Hamburg remain in our memories. We met in a really cute restaurant named Maria Magdalena with our boyfriends. Due to the funny atmosphere we stayed there way longer as planned. Moreover, we also had the honor to be the jury of the German Blogger award. Flo, Kiras´ boyfriend also won an award at "Get in the Ring" a Kickboxing title fight event.
Not to forget, our two latest shoe models were launched in November by Shoppisticated Collection. The western inspired ankle boot with trendy snake print AUSTIN and the cool buckle boot OXFORD. Both styles are our daily companions and you cannot imagine how proud we are to get so much positive feedback of you. Therefore, a big thank you to all of you for supporting us.
Save best for last. Sonjas´ birthday and her reaction to our present and the great girls night was defiantly unforgettable.
D E S I G N E R    S A L E
For the first time we say goodbye to some of our beloved Designer pieces and thought, it is a nice opportunity to give you the chance to see them first. Because you ask us frequently where to buy second hand designer pieces and that is why not now:
M A I K E ' S   B A G S / S H O E S



For more details and photos please send an email to the following address:
K I R A ' S   B A G S



For more details and photos please send an email to the following address:
S O N J A' S   B A G



For more details and photos please send an email to the following address:
Y O U T U B E
F A V O R I T E  L O O K S



N E W  I N

F A V O R I T E  P O S T
If you check now which Blog article, was the most read this month you won´t be surprised. In November everything was about shopping and therefore this article won 1. place.
B E S T  O F  I N S T A G R A M






W I S H L I S T

For more inspiration visit our Shop …