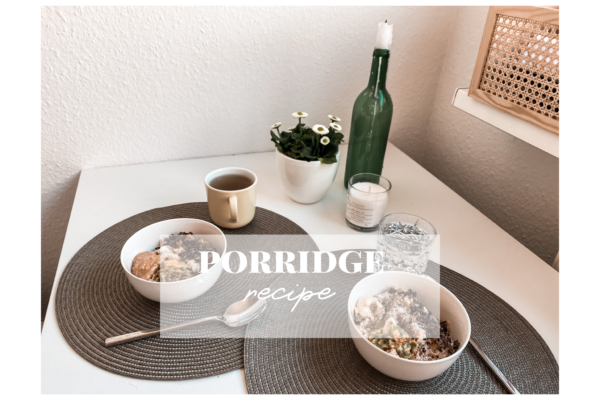 ---
Sometimes I just feel like I need a warm meal in the morning. One of my favorite recipes for a healthy and balanced breakfast is a delicious oatmeal. We always have almost all the ingredients at home and so you can just spontaneously mix everything together and enjoy a warm and delicious breakfast.
But why is porridge so healthy?
The oatmeal provides a lot of iron, magnesium and folic acid. Oats contain a lot of proteins and fiber. For this reason, the meal will keep you full for so long. Mixed with fresh and dried fruit, it is the perfect way to start the day.

---

RECIPE
Ingredients for 2 persons:
Base:
2 cups oats / rice flakes
1 cup oat milk
1x banana
1/2 cup dates
pinch of cinnamon
Topping:
1 tbsp peanut butter
1x passion fruit
1 tbsp coconut flakes
1 tbsp Cocoa Nibs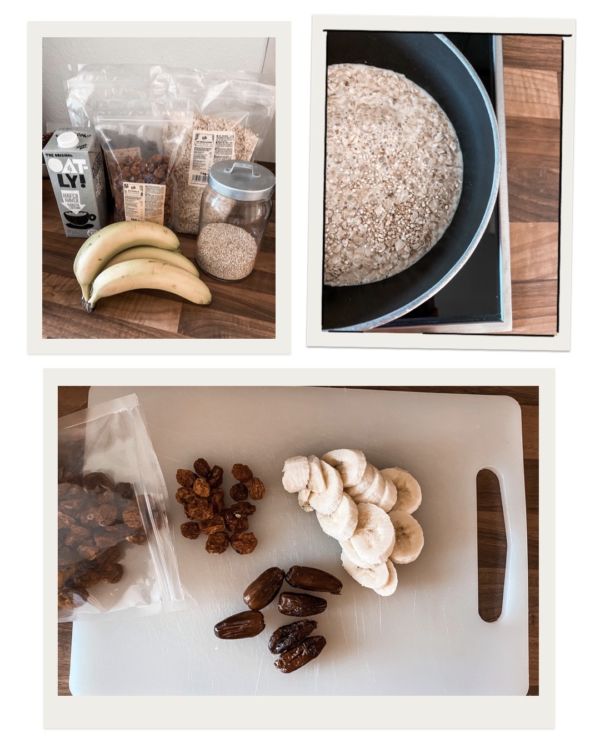 Instructions for the Porridge Bowl:
Simmer oats with oat milk, banana and the dried fruits in a pot for about 5 minutes. Add cinnamon and stir again and again.
Divide the warm oatmeal base into two bowls.
Top the porridge with cocoa nibs, coconut flakes, peanut butter and a passion fruit.
Enjoy!


If you still need breakfast ideas, be sure to check out our food category again. There are many great recipes for our favorite dishes.
For more inspiration visit our Shop …