*advertisement/ this article contains affiliate links & promotional material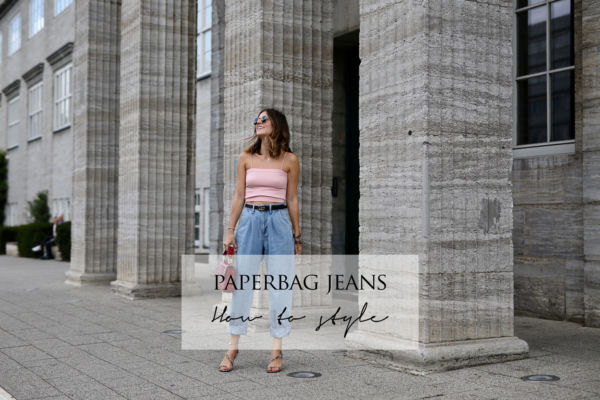 ---
If I had to choose a garment that is my absolute favorite, I don't have to think for long. For me it's definitely the jeans. It's so easy to combine and you always have a great look. In summer a light jeans looks great with sneakers and a white top; in winter I like to wear a black skinny jeans, a coarse knit sweater and boots. So the season doesn't play a big role, because jeans always work.
At the moment you can see the Paperbag jeans everywhere. I dared to try this cut, because it is very unusual. The jeans feel huge, but they are incredibly comfortable. You almost think you're wearing sweatpants. The Paperbag jeans can look super cool and casual, but you can also combine them wrong and look like a clown. When I first saw the jeans on myself, I actually had to smile a bit and think of the pants of a clown.
There are some points to consider when styling a Paperbag trouser:
Pick a pair of pants with a high-orphan cut. This will make your legs look longer.
Grab a tight top. The pants are already very wide; with a tight top you'll create a beautiful silhouette in the look.
Small women can choose a pair of high heels. The pants are very massive and big. A high heel makes the whole Outfit look a bit chicer.

---
SHOP MY LOOK: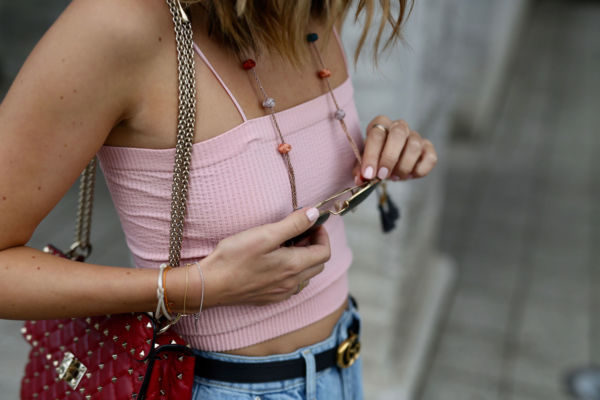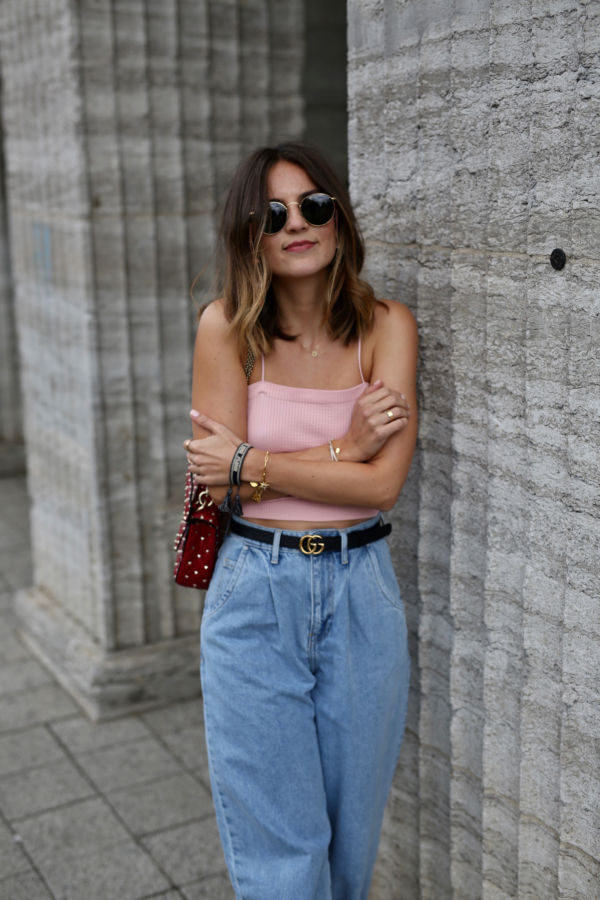 My Favourite Paperbag Jeans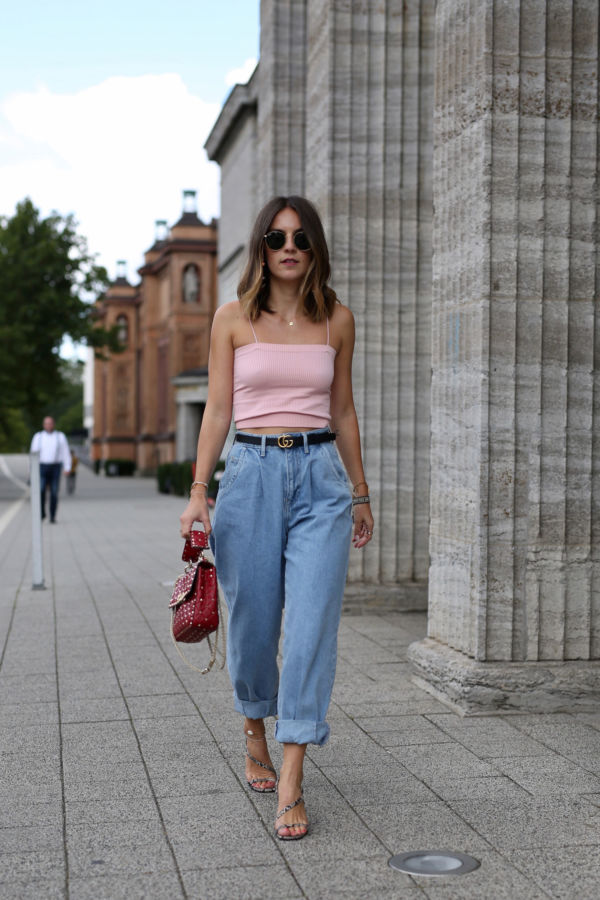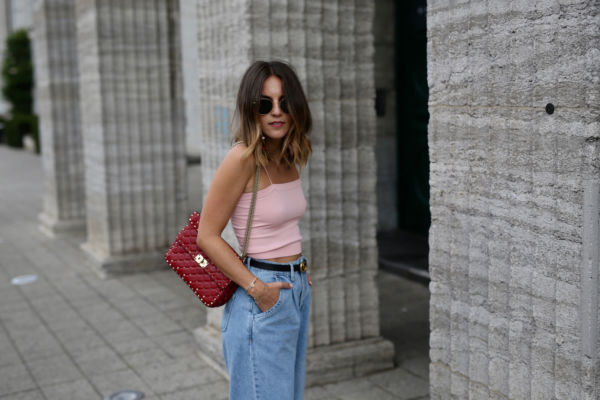 I WAS WEARING:
Top: Urban Outfitters (similar here)
Denim: Zara (similar here)
Shoes: Edited (here)
Bag: Valentino (similar here)
Belt: Gucci (here)
For more inspiration visit our Shop …