*this article contains Affiliate Links & PR Samples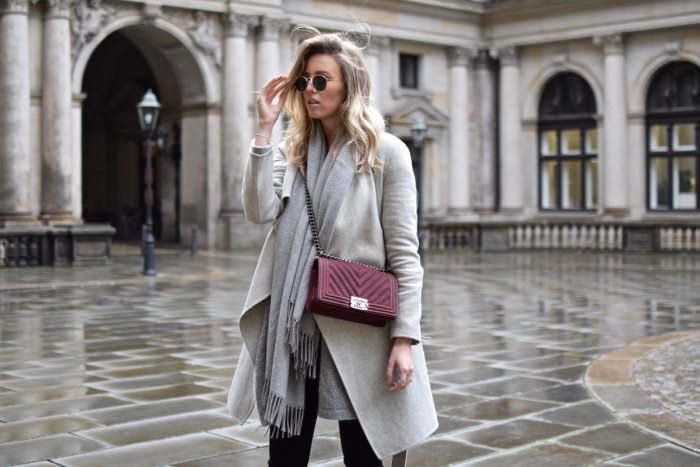 ---
Oh boy … and another year has passed. For me, one of my probably best years so far. Of course there are always ups and downs… but all in one 2016 was a really nice and successful year for me. I did not only successfully complete my Bachelor's degree but I was also able to travel to many great places with my girls. One of my highlights was definitely to go back to my old home Louisiana and meet my old high school friends after more than eight years.
I sometimes can not believe what beautiful places I traveled to last year and what great moments I was allowed to experience. But all of this is for me rather incidentally. The most important and truly most beautiful thing about 2016 is that I finally got to know my man of my dreams. You may call me cheesy … but I have never met anyone who makes me as happy as he does.
I started the year 2016 as a single, but with full anticipation for an exciting and successful year. Now I say goodbye to a great year 2016. Tankful for the fact that 2016 was even more beautiful than I could ever have dreamed of and I look forward to an even better 2017.

---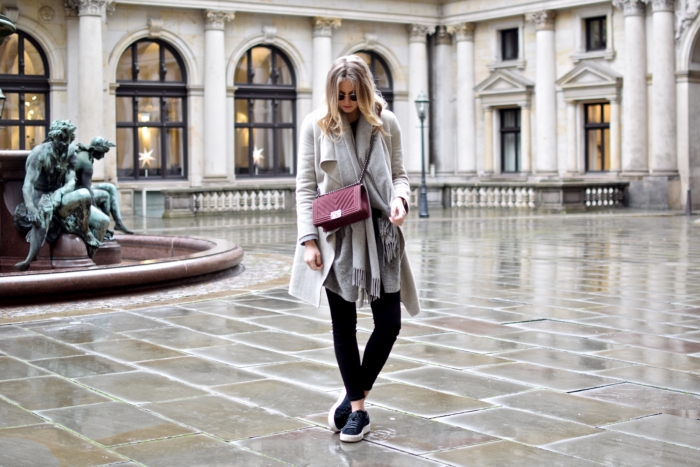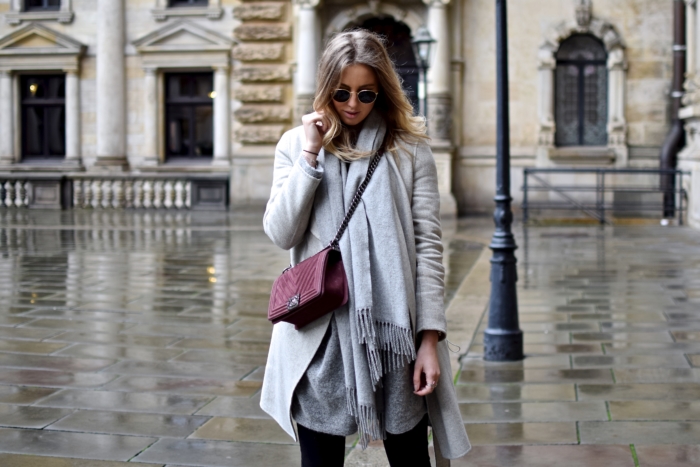 My Look:
Coat: Zara (Ähnlich hier)
Scarf: Acne Studios (Ähnlich hier)
Pants: Topshop
Sneaker: Puma (Shop hier)
Purse: Chanel
For more inspiration visit our Shop …