*this article contains Affiliate Links & PR Samples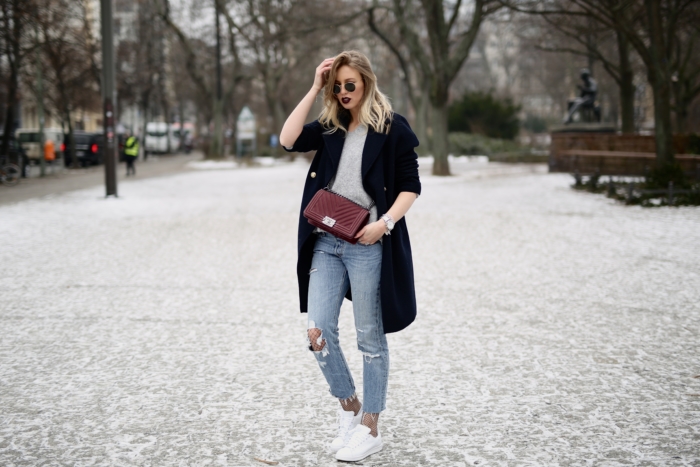 ---
I remember it like it was Yesterday,when I was 12 years and my mom and I went for a little shopping trip in Italy. The both of us were looking for some new socks for me. After a short while, we finally found some. My mom turned around with a big smile on her face and held some cute little socks with small pigglets on it  in front of my face. In the meantime, I reached for some fishnet tights  in the ladies' department. At this point you know that your child has grown up!
With a floor-length jeans skirt with a slit, I've proudly worn my new tights for the first time. Even more funny for me when I found out that the fishnet tights are celebrating their comeback this year.
Thirteen years later, I've adapted the good times to my current look and decided to wear my tights with denim. However, I must confess back then my look wasn't fashionable at all. But you have to try out new things, make mistakes to finally find your own sense of style.

---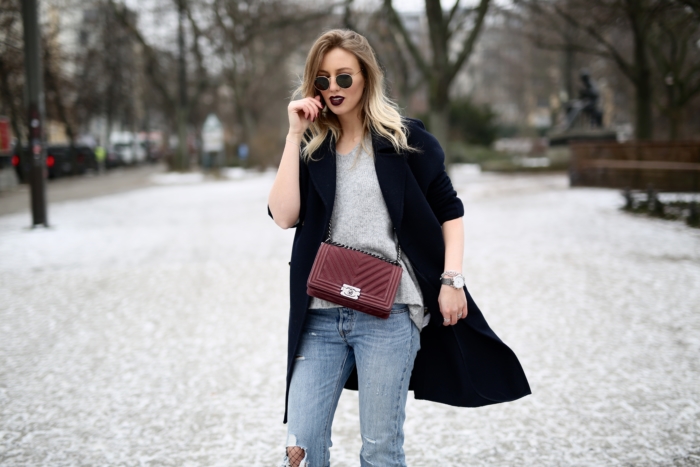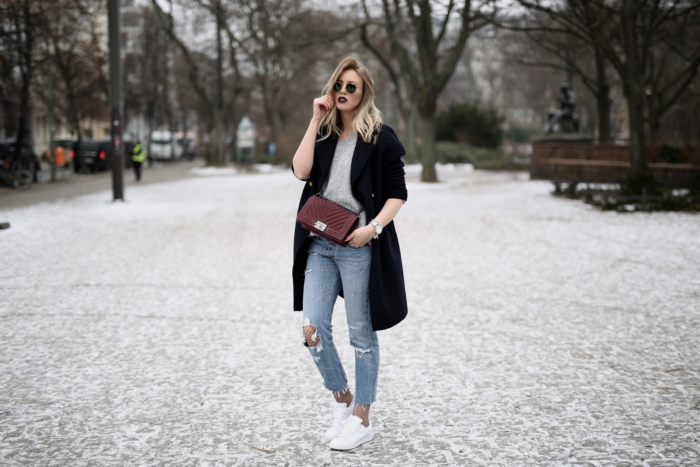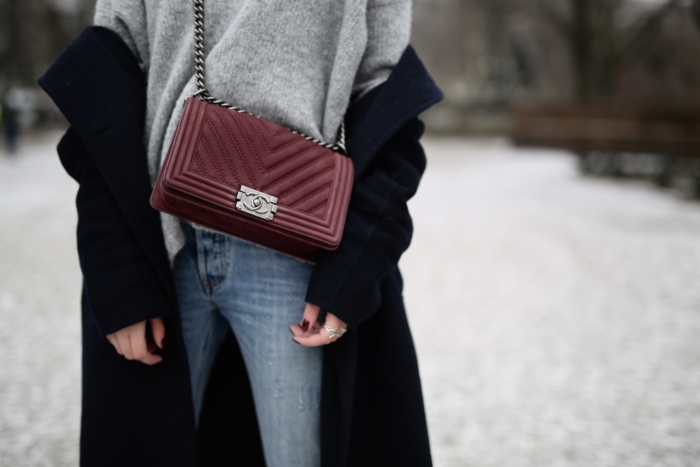 My Look:
Pullover: Edited the Label
Jeans: Levi's
Coat: Zara
Sneaker: Adidas
Purse: Chanel
For more inspiration visit our Shop …