*Advertisement/ This post contains PR-Samples & Affiliate Links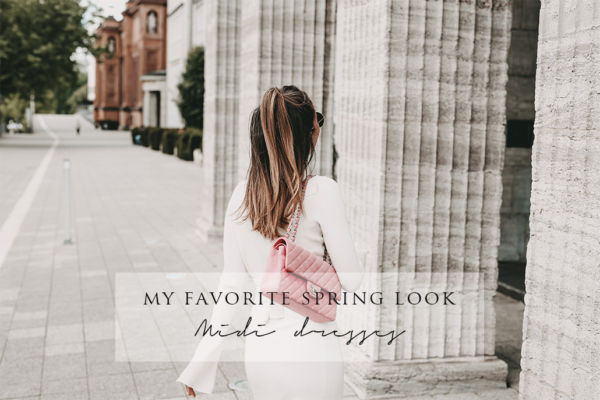 ---
FINALLY: The first fashion blog post for ages is finally online again! I can not remember the last time I wrote a normal post – with pictures that show a look of mine where I am just outside.
Somehow I'm really happy about it because it brings back a bit of normality. Though I also have a lot of fun telling you about our recipes, my favorite home workouts or interior, but my absolute favorite topic is still fashion.
What I like to wear the most at the moment? I'll tell you: a midi dress.
You really notice that spring has finally arrived outside. The temperatures are rising more and more and the clothes are more loose. What I like to wear the most at the moment? A midi dress. Preferably knitted and wrapped. I always wear sneakers because it just doesn't make the dress look too chic and I feel more comfortable in my look.
Midi dresses are a super way to flatter your shape. I love them even more when you can wrap them because it gives you a nice silhouette without having to squeeze into a tight top or super skinny jeans. For me, spring and summer also means that I can wear clothes with bare legs. I don't know about you, but I just don't like tights. They annoy me because they somehow never fit how they should.
The good weather makes me feel really good today and I'm really looking forward to my day off!

---
SHOP MY LOOK: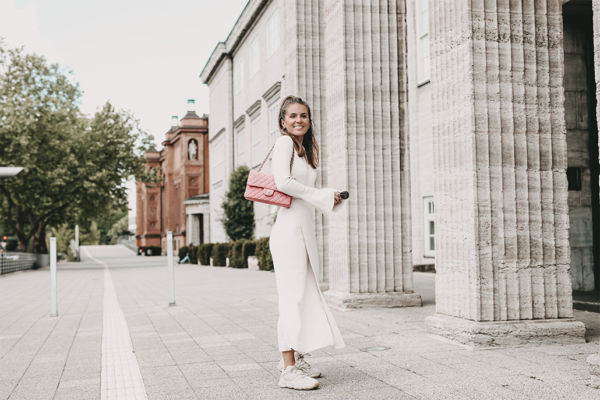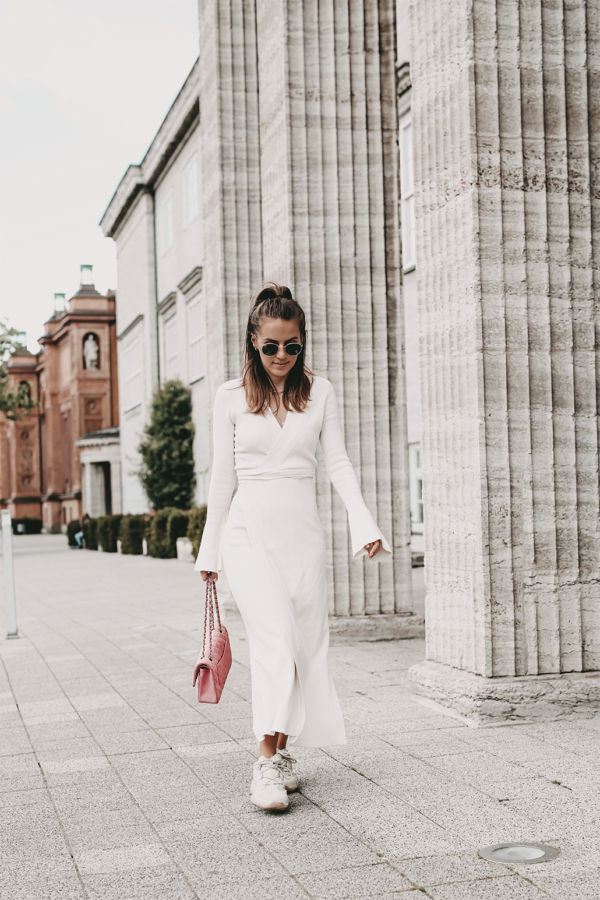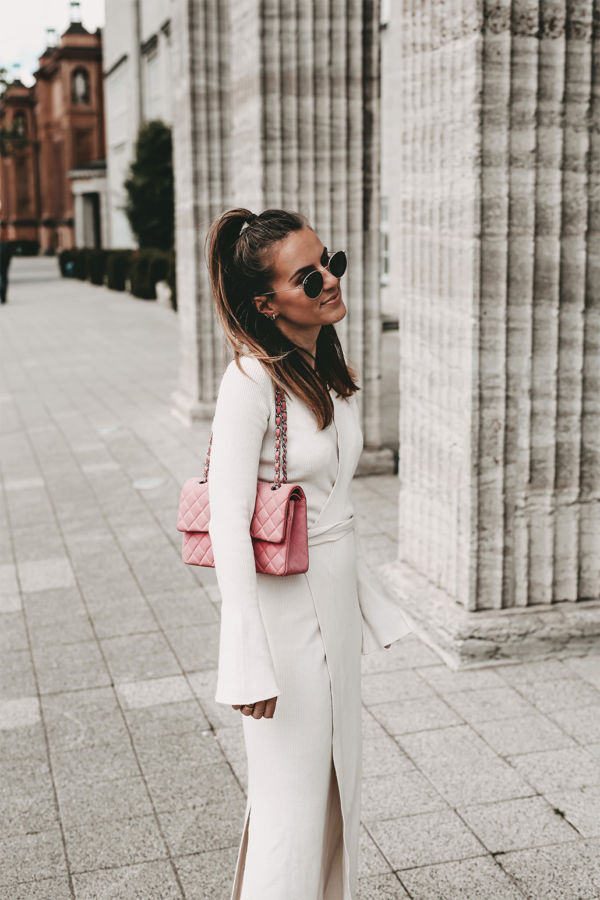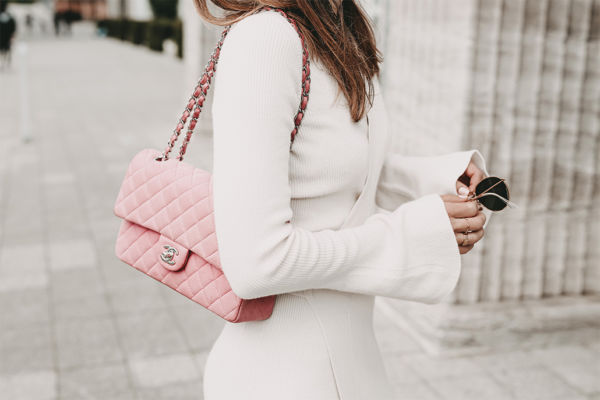 I WAS WEARING:
Jacket: About You
Dress: Ivy and Oak
Shoes: Adidas Yeezy 500
Bag: Chanel
Shades: Ray Ban
For more inspiration visit our Shop …