*this article contains Affiliate Links & PR Samples

---
The fashion week's hustle and bustle has now come to an end and our everyday life has taken its course again. But actually traveling has become my everyday routine lately. For Sonni and me it's time to pack our suitcases all over again. Because our next trip to Amsterdam with Rituals is about to come. As always, the question of all questions arises.
"What do I pack and more importantly what am I wearing ?"
As Sonja has already reported in her last post, she is a big fan of clothes and skirts. I must confess, I'm not any different. Especially dresses are my absolute favorite lately.
"They are both feminine and uncomplicated!"
Probably a dream of any man when it comes to women. When you wear a dress, you don't have to worry about the rest. The look stands – just take a jacket and a few small details, such as bag, shoes and jewelry and you always look well dressed. Especially on special occasions like the Berlin Fashion Week you shouldn't get all stressed by your outfit.
My tip, look for a special dress that stands out with its cut or the coloring. Choose a color-matching lipstick and there it is your uncomplicated 'good-to-go look'.
[Kira]
---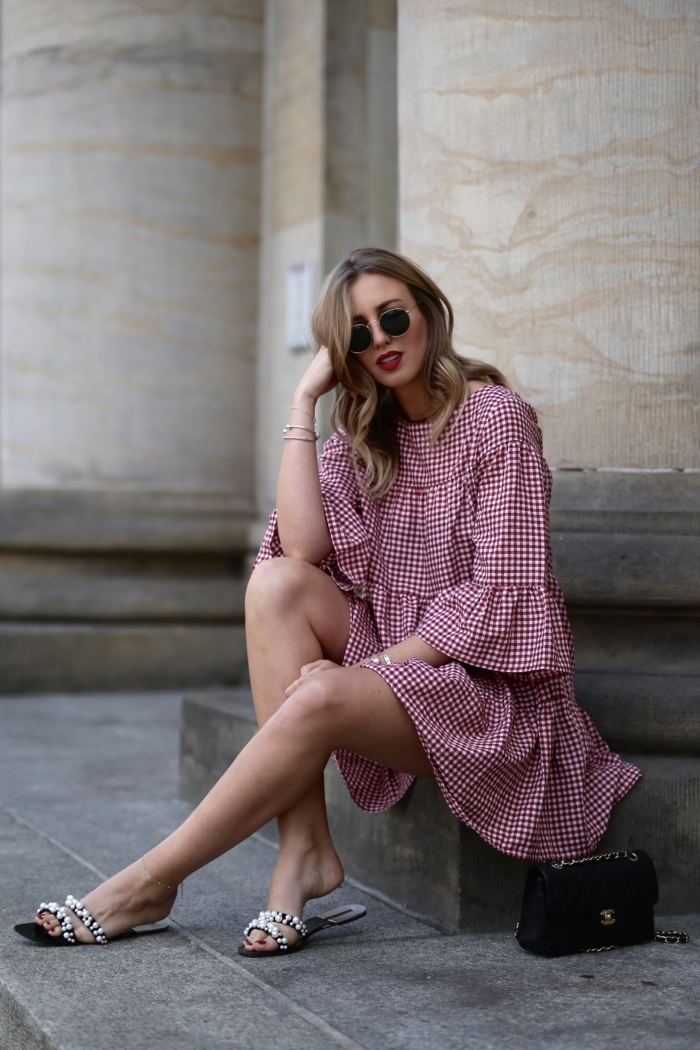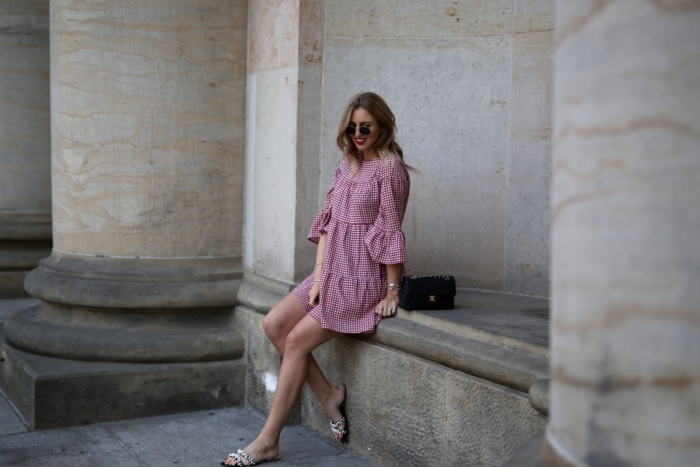 ---
My Look:
Dress: Zara
Shoes: Zara
Purse: Chanel
Jewelry: Pandora
For more inspiration visit our Shop …