*Advertisement / in cooperation with Edited the Label

---
Not so long ago I have reported on the clothes that are definitely not to be missed in a woman's closet. Among them are classic basics, such as blue jeans and white T-shirts and timeless classics – like the little black dress.
"This little black dress will be a sort of uniform for all women with taste" – Coco Chanel
With these words, the little black dress was brought to life by Gabrielle 'Coco' Chanel, in 1926. The black dress became from the widow's garb to an elegant classic dress and therefore it became a legend. And to this day, Coco has retained Chanel with her quote – because the little black has not been out of fashion ever since. Better still, every year it is recreated all over again.
"Black is the new black!"
Also for me one thing is for sure – the color black will always be one of my "favorite clothing colors". It flatters the figure, brings a certain coolness with it and in the form of a dress it always looks feminine and elegant. Meanwhile, the little black dress has established itself as an all-rounder from an elegant evening outfit and is a welcome guest for every occasion. I have the little black dress in all kind of versions and I love to wear it in my everyday life.
In this case, I decided to have a fancy model with laced details in the Dekolleté by Edited the Label. A casual Oversized jeans jacket and some color-coordinated details round off the look. In my opinion, a simple yet cool look for everyday life.

---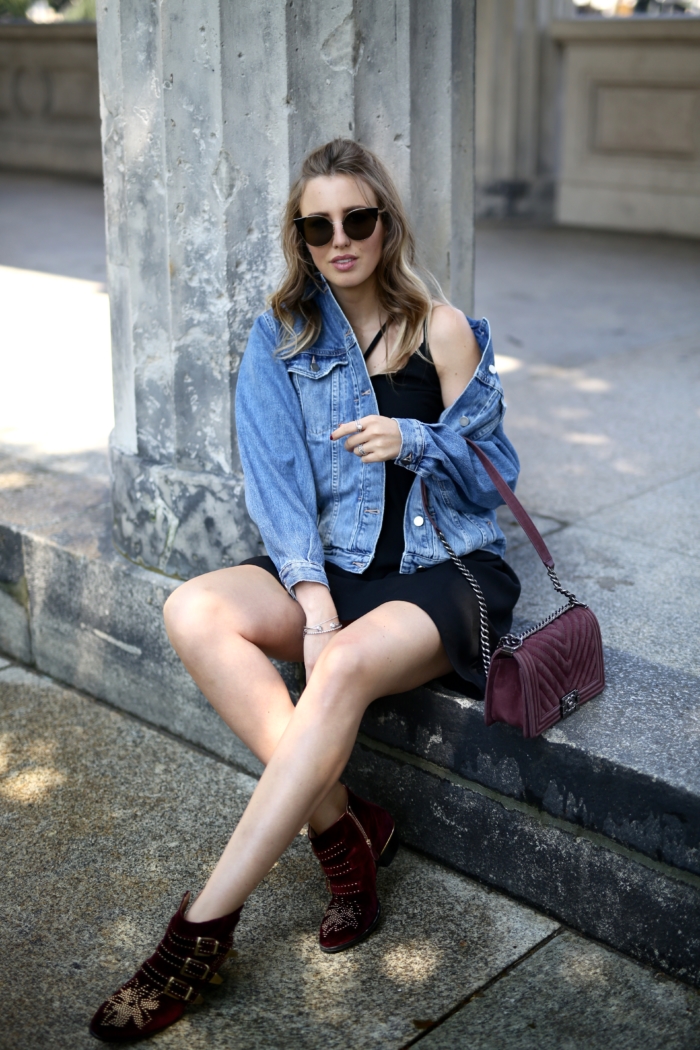 Meine Favoriten für 'das kleine Schwarze':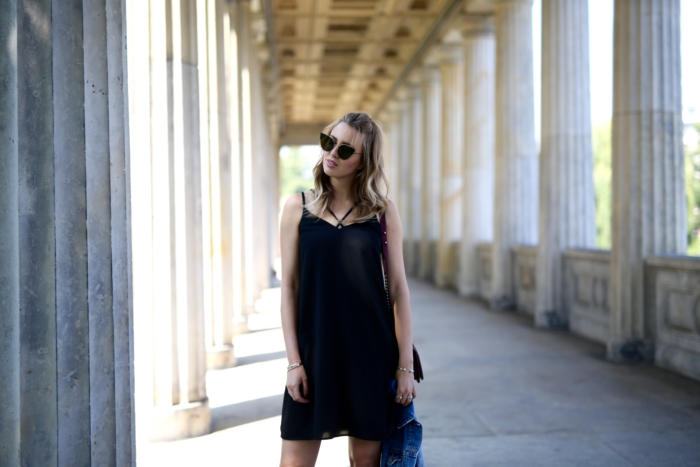 ---
My Look:
Dress: Edited the Label
Jacket: Asos
Shoes: Chloé
Purse: Chanel
For more inspiration visit our Shop …