*this article contains Affiliate Links & PR Samples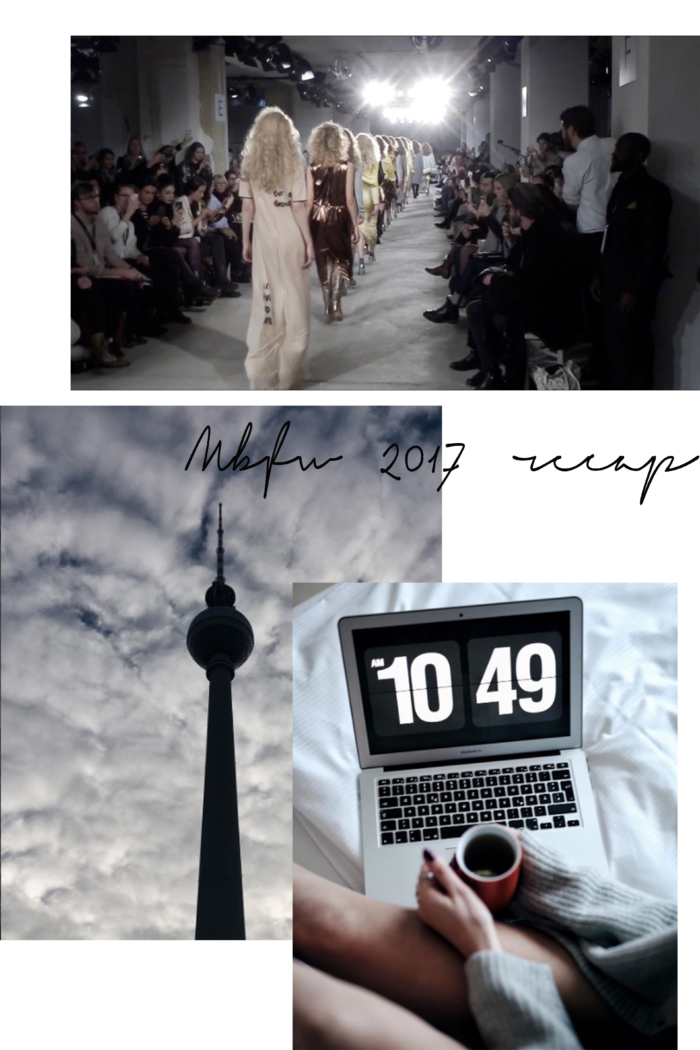 From the 15th of January 2017 to the 19th we traveled to Berlin for fashion week. In these week we visited so many events and shows. But of course we would like to share our highlights and some behind the scenes impressions with you afterwards. Perhaps some of us have already accompanied us on Snapchat and Instagram Stories while fashion week and recognize some situations now
The Fashionshows
Let's start with the shows that we've visited and which have remained a special memory. Once again Marina Hoermanseder showed the most beautiful collection, which became our highlight on our last day. Well-known buckles and leather straps, but also delicate ruffles, frills, sanding details and pompous volume were beautiful details of the collection. For the first time Marina surprised with dark colors like black and lilac. But also floral-velvety fabrics were perfectly staged and left everyone with goose bumps at the finale to "Gangster's Paradise" and a sympathetic short appearance of the designer itself. Hat off for this incredible show!
    Photo Credit: PH. Paolo Lanzi, PH Paolo Lanzi, imaxtree
But also Laurèl has inspired us with a beautiful and wearable collection. "Follow Your Dreams" was the title of the Laurèl Fashion Show, which took place in the new location at the department store Jandorf. Elisabeth Schwäger and her design team created a collection of fine fabrics such as brocade and silk, colorful art prints, playful patterns and decoration with sequins. In addition, a stylistic variety was shown: exotic, opulent elements meet the sporty coolness of the nineties.
Foto-Credit: Laurèl
"Ballet Magnifique" was the motto of the Marc Cain Fashion Show, which provided a special atmosphere with some ballet dancers and the matching musical background of a string quartet. In the autumn / winter collection Marc Cain showed a casual easy-to-wear style with a touch of couture. Sporty elements inspired by ballet and fitness are combined with chic pearls and eye-catching animalprints. For the first time we were equipped with beautiful outfits by the Marc Cain team. How do you like our selection in white, pink, bordeaux and animal prints?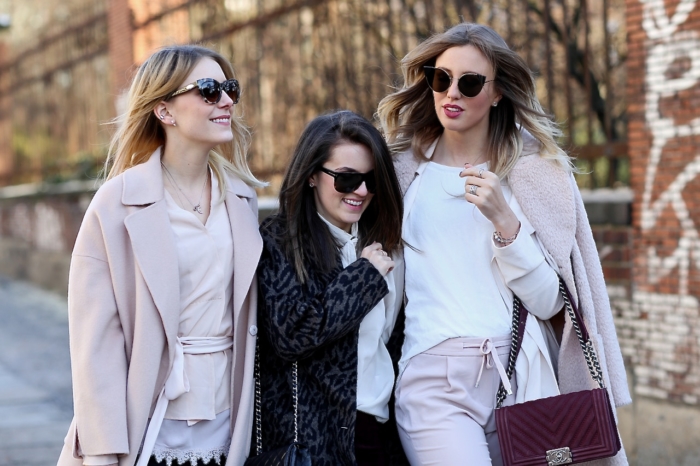 Foto-Credit: Marc Cain
Marcel Ostertag's collection "Revolution", has shown beautiful and especially wearable fashion with ruffle details and the matching shoes in cooperation with Tamaris. But especially with his statement about fast fashion he caused for furore : "I would like to slow down again. Everyone is constantly rushing. I'm finishing with Fast Fashion and you can buy my clothes when you need them. So summerstyles in spring and winter styles in early autumn. It's all too fast, and I want to put a mark on it. "  We think there is nothing more to say.
Because of the tight timetable we unfortunately missed some shows. But you can not dance at anybody's wedding or how is the saying?
The Events
Two events we spontaneously organized ourselves and spent time with our dearest Kira , Franni of Franelle and Alix. With a sushiparty in our apartment  we've started comfortably in the fashion week madness. Already two days later there was a delicious revival in the restaurant Akemi 🙂
At the Soho House we meet the blogwalk crew and the lovely photographer Jeremy for brunch at the Soho House. But we also met a lot of friends at the show and the aftershowparty of Maybelline, before we danced to the music of Alle Farben at the Coke Zero Sugar Party. In girlish ballet atmosphere, we visited the launch of the new EDITED collection, which you can already shop here. With incredibly nice lifemusic and delicious food, we watched the new Gina Tricot collection, which we also liked very much.
In addition to some meetings, we've been able to make great contacts during the Secret Suite of Blogger Boxx, of which you will soon see something on our social medias. The labels Max & Co., The Outnet, Paula's Choice, Kiko and braun are only a small taste … The last day we started with the Leck mich am Hashtag Brunch, and got some beauty instructions from L'Oréal and Catrice. Last but not least, we enjoyed the LikeToKnowIt Dinner at the Soho House before we set off on our journey home.
Streetstyle Trends
We saw some fashion It- Pieces on the streets often. Of course Gucci, hand bags, shoes and the t-shirt. But also Acne, frills, glitter socks and padded bomber jackets have been all over  the streets of Berlin.


Our favorite looks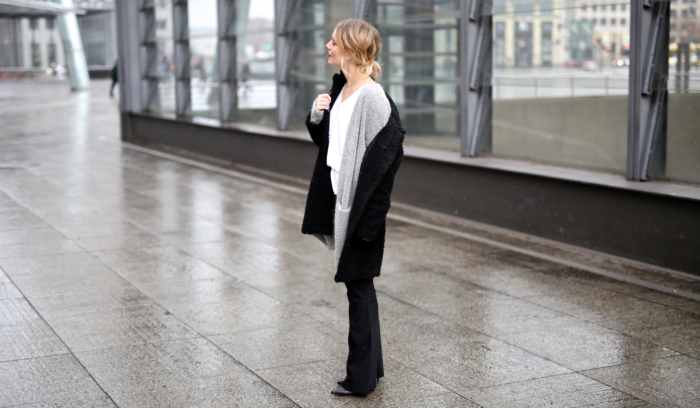 SHOP THE LOOK:

SHOP THE LOOK: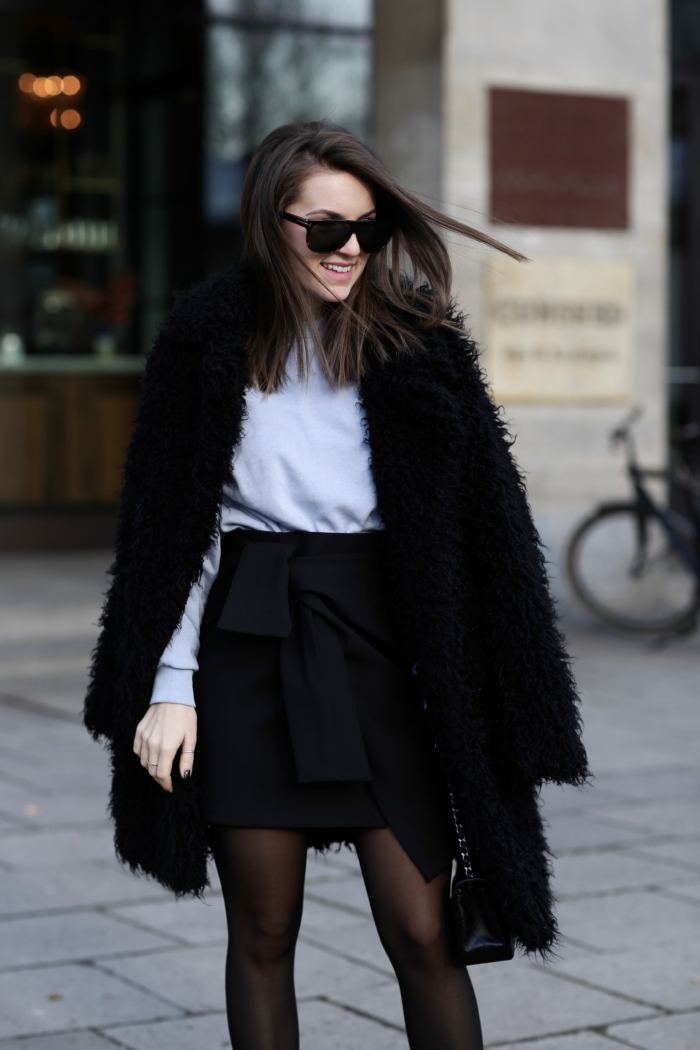 Photo Credit:
Jeremy Möller
SHOP THE LOOK:

We look back on an eventful week and we're grateful for the wonderful moments we had in Berlin. Now there are so many interesting projects coming up, that you can be excited about.



For more inspiration visit our Shop …