*this article contains Affiliate Links & PR Samples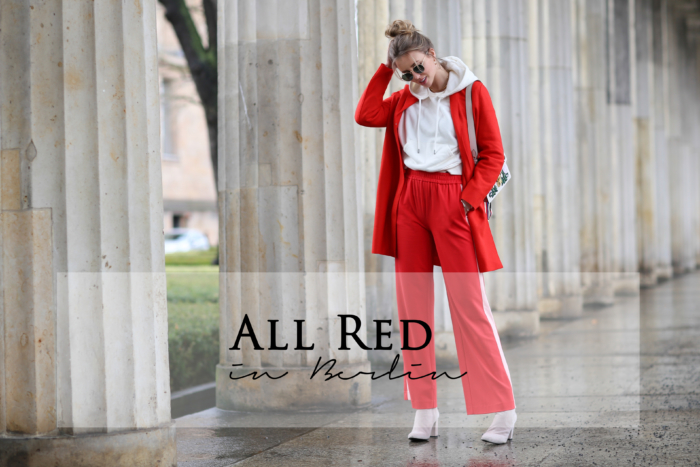 ---
"All Red – from head to toe"
There are many basic rules in fashion that we  should always pay attention to when it comes to choosing an outfit. Giving a look a touch of color always means a little bit of courage. Especially in the winter months you catch yourself when you reach for the rather dreary non-colors, black, gray and white. But wearing a special color in an outfit can have a positive influence not only to yourself and your own mood but also on the mood from the others.
"Fashion is transient, style stays eternal"
– Coco Chanel
One thing is certain for Fashion Week, no one wants to look boring in their outfits! Also, I'm definitely one of those who just love all-black looks, but not today! To be on the safe side, I have resorted to the tone-in-tone trick to create a round look. When you turn to color, it is always a good idea to pick up different pieces of clothing or even accessories in exactly the same color. So I decided for an all-over red look, which is just right for the Berlin Fashion Week. Coat and jogger as well as bag, shoes and hoodie are all in the exact same color. And I can step outside with a clear conscience with my eye-catching, signal-red and totally feel good about it.

---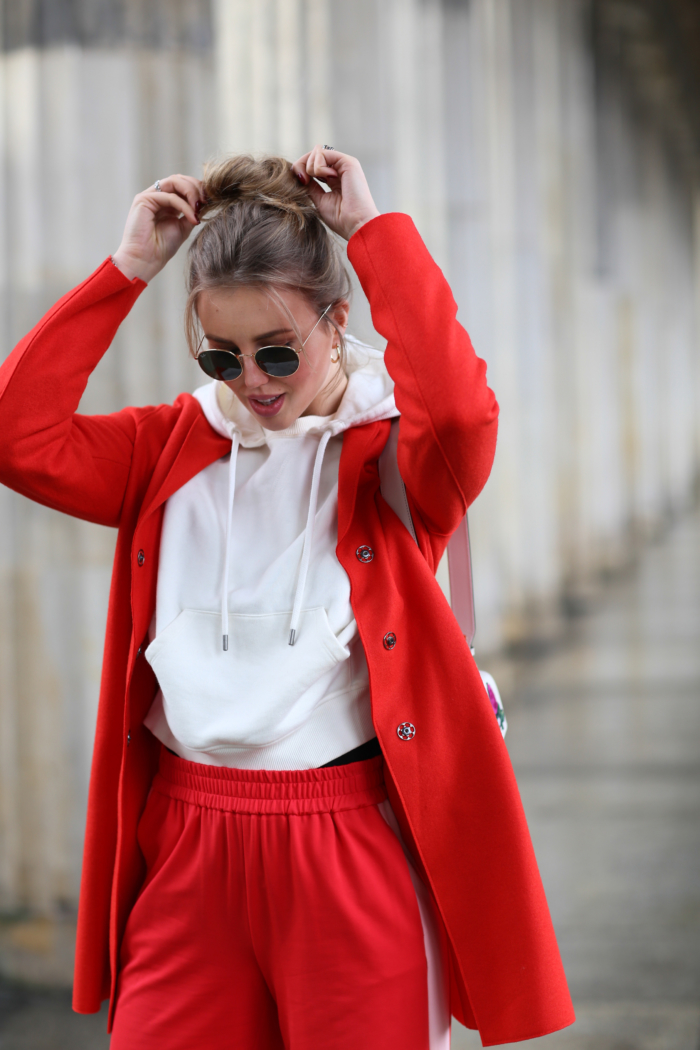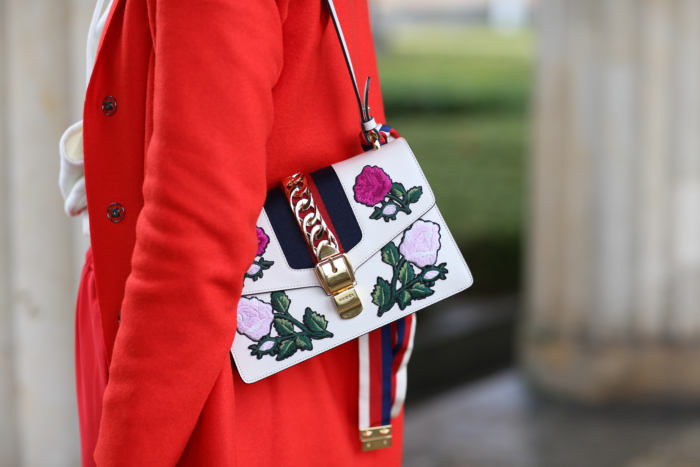 ---
Shop my Look:
Coat: via Apropos (similar here)
Purse: Gucci via Apropos (similar here)
Pants: via Apropos (similar here)
Shoes: Marc Cain (similar here)
Pullover: &otherstories (similar here)
Photocredit: Jeremy Möller
For more inspiration visit our Shop …