*this article contains Affiliate Links & PR Samples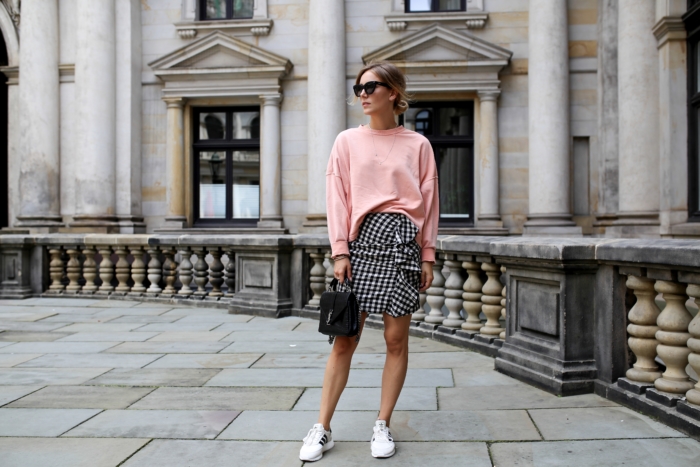 ---
MBFW 2017 – Gingham Skirt, Pink Sweater & Iniki Runnerss
And it's that time again … We're at Berlin Fashion Week. Although we know what we can expect , it's always exciting and surprising at the same time. Every year we get prepared even better and organize our schedules almost perfectly but then everything comes different!
To keep the strict time management with all appointments and shows it helps to make up your mind about the outfits already in advance.
What is the daily agenda? Will we be able to walk long distances or are we taking the cap? What will the weather be like?
Anyway in Berlin the fashion week is more relaxed in terms of the dress code than in Milan or Paris for example. Sneakers aren't a fashion faux pas but a stylish alternative to high heels. That's why I decided to wear comfortable shoes for my first outfit with a gingham-skirt and oversized sweater.
Faithful readers have certainly noticed that the pictures weren't made in Berlin. A good preparation also includes the planning of the blogpost, which goes online during the MBFW. So I've already met with Jeremy before to photograph this Fashion Week outfit for you.

---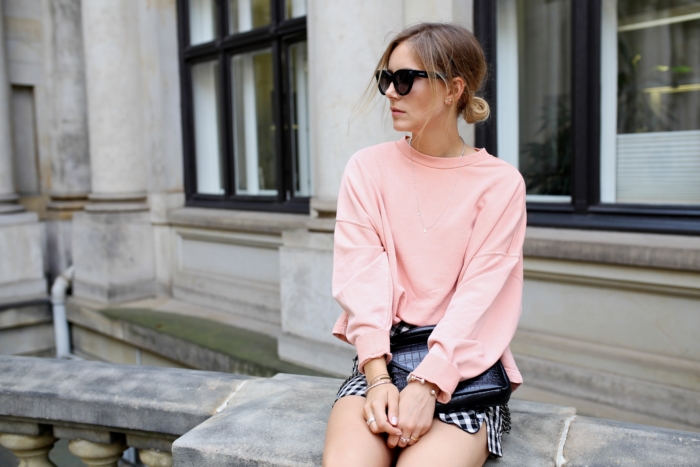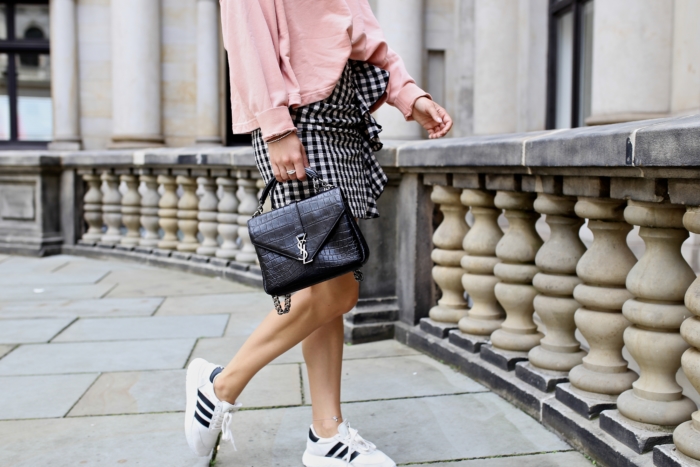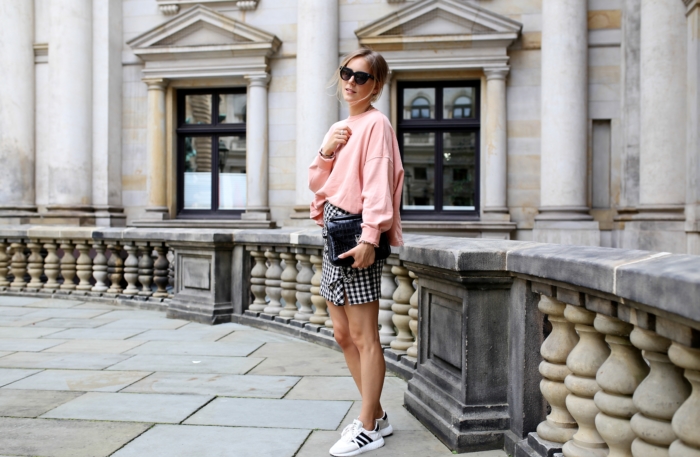 SHOP MY LOOK:
Sweater: Weekday (here)
Skirt: H&M (similar here)
Sneaker: Adidas (here)
Bag: Saint Laurent (similar here)
Sunglasses: Valentino (here)
*Photocredits: Jeremy Möller