*Advertisement/ This post contains PR-Samples & Affiliate Links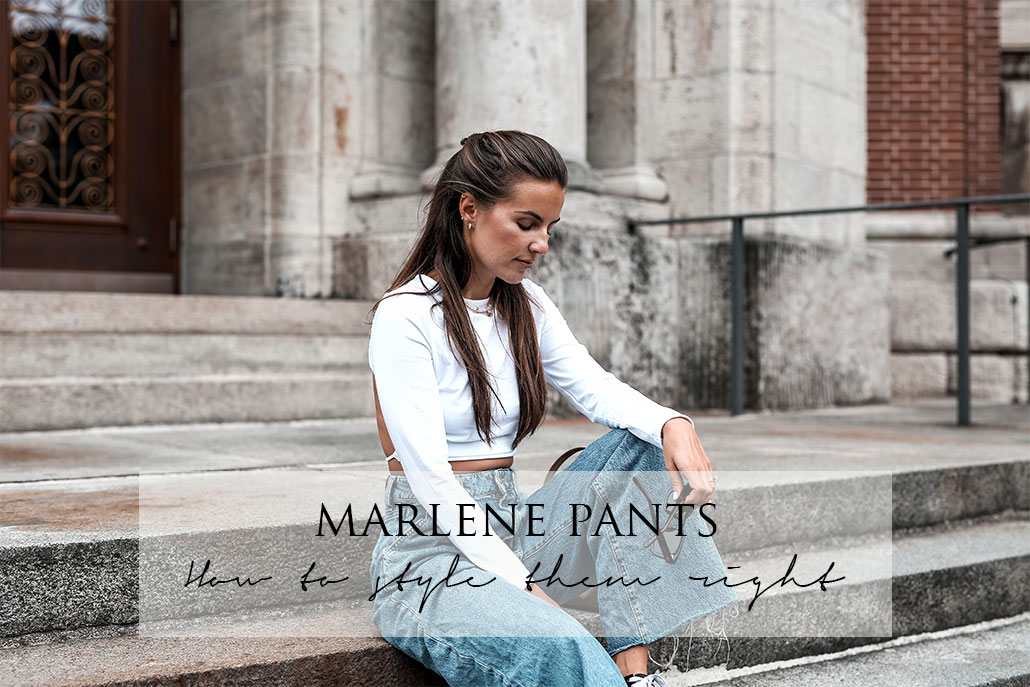 ---
At the moment you can find them in every store. For a long time they were disappeared a bit, but right now they are celebrating a comeback. I'm talking about the Marlene pants.
They got the name from the style icon Marlene Dietrich. She was the first woman who tailored a men's suit trousers that she could wear them herself. That was more than frowned upon in the 1930s. With her style, which was unusual for the time, Marlene set a sign of emancipation for all women.
By now the pants are available in all possible shapes, colors and fabrics. Every woman can wear these pants and the great thing about them is that they are also super comfortable. However, there are two small styling tips that you should keep in mind so that the casual Marlene trousers don't turn into a shapeless look.
Choose high-waisted Marlene pants. Your legs seem longer and your waist will be underlined.
Figure-hugging tops or crop tops go perfectly with the wide trousers. Since the pants are already very loose, it's great if you choose something tight for the top so that the outfit doesn't look too bulky.
Otherwise, Marlene pants are really easy to style. You can almost combine everything, whether casual or elegant. The Marlene trousers are always a very special eye-catcher for your outfit.

---
SHOP MY LOOK: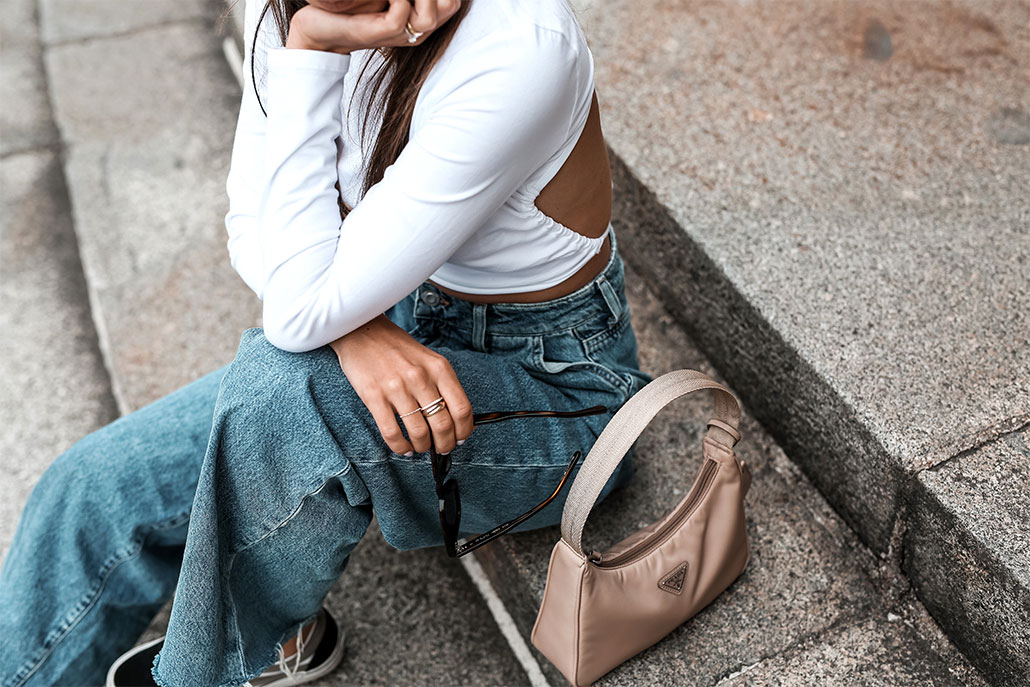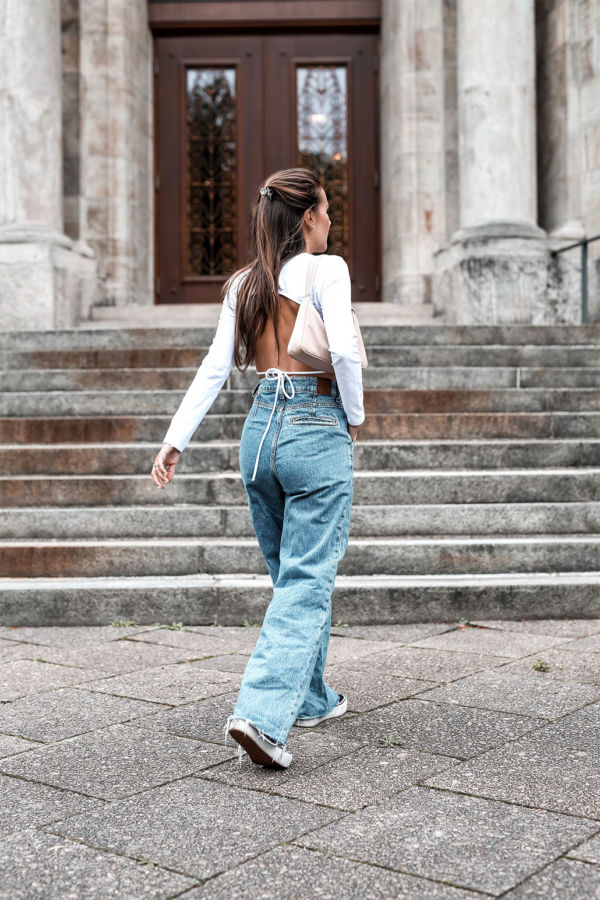 Marlene Pants: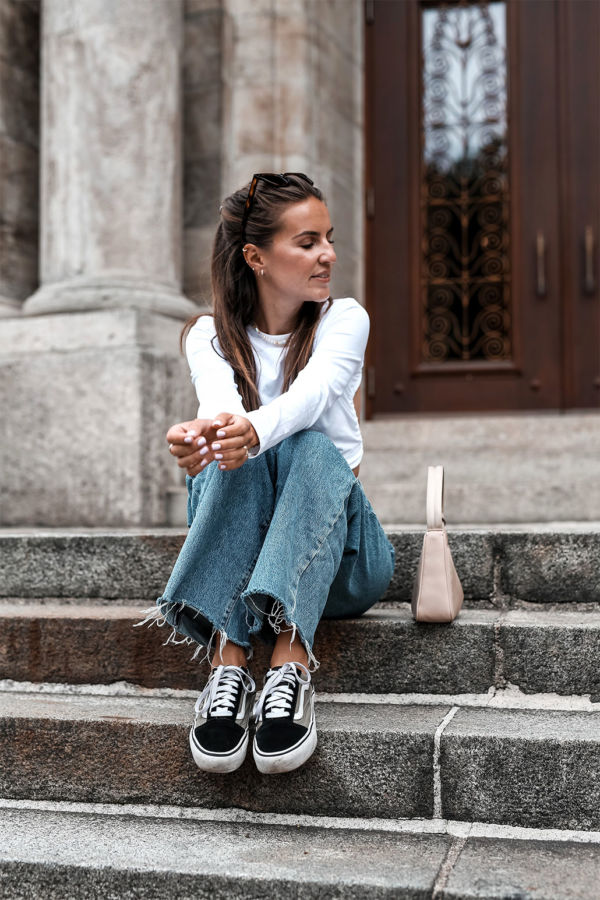 If you are still looking for styling tips for paperback jeans, I have the right article for you.
I WAS WEARING:
Top: Asos
Denim: Zara
Bag: Prada
Shoes: Vans
Shades: Chimi
Jewelry: LLR Studios
For more inspiration visit our Shop …