*Advertisement/ This post contains PR-Samples & Affiliate Links
SHOP MY LOOK:

---
Loungewear has been a rarely used term in my vocabulary so far. But now words like loungewear, joggers, sweatpants, hoodies are probably the most searched ones in the online shops. But what does "loungewear" actually mean? It stands for "casual, comfortable clothing suitable for wearing at home".
I have seldom pulled a pair of leggings from my closet so often, even though I was not packing my sports bag at the moment.
Meanwhile, week 8 in the home office has started for us and I am amazed to see that I feel incredibly comfortable in loungewear more and more. I like the soft materials and casual cuts that hug the body comfortably. In addition, the mix of styles from sporty elements, two-piece knitwear and gold jewelry brings a bit of variety to my common outfit selection.
All large shops have taken up the trend and offer countless variations. I'll show you my favorites below.

---


---
LOUNGEWEAR – KNITS
A rather chic variation that I find particularly exciting. Cardigans and knitted pants are timeless and have a certain value. You can also style the pieces separately and combine them in different ways again and again.

---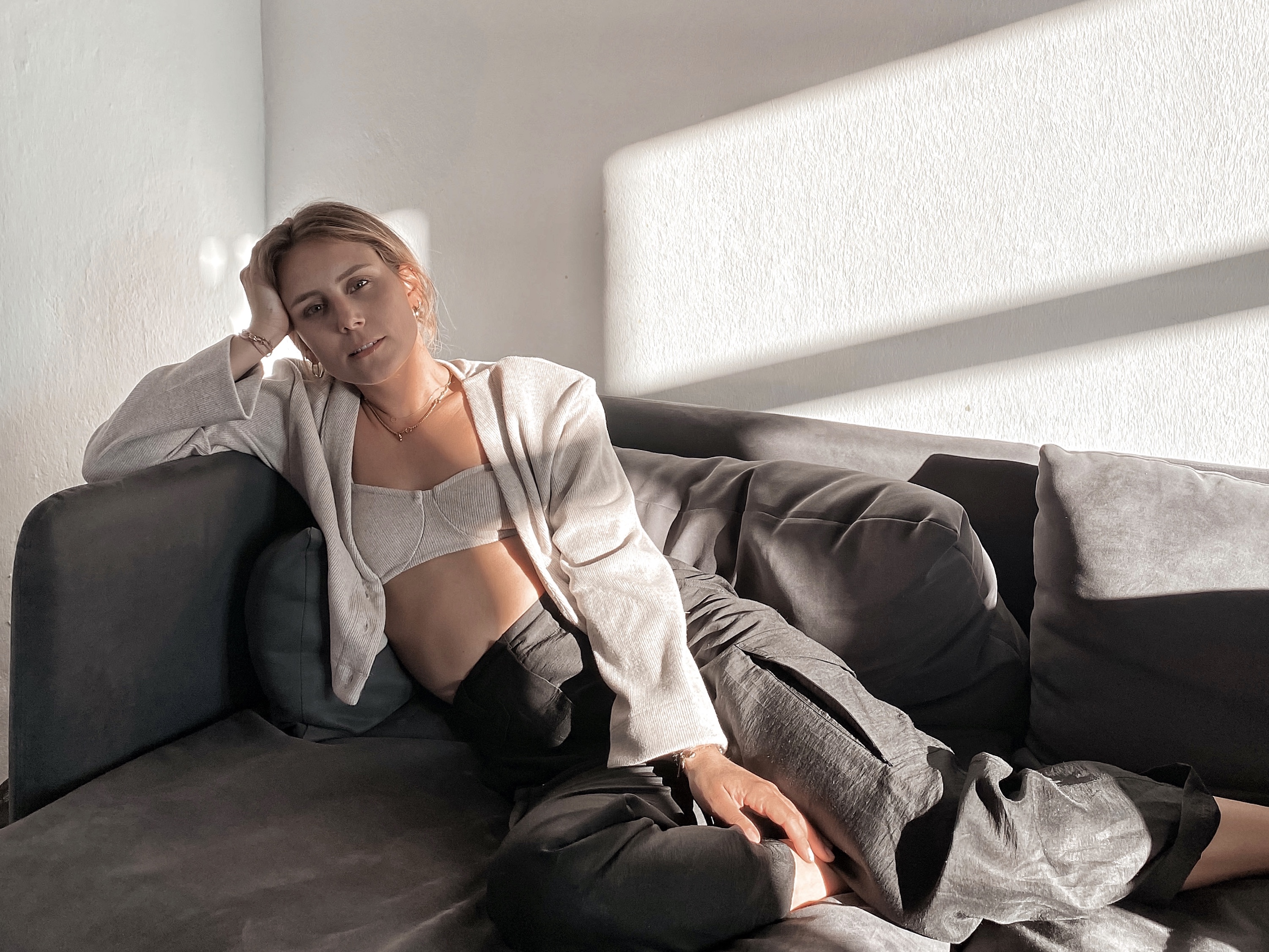 ---
LOUNGEWEAR – COLORFUL
Would you like to get in a good mood? Then the beautiful pastel colors are a great choice to upgrade your loungewear. They spread spring vibes and are so cozy at the same time.

---



LOUNGEWEAR – BASICS
Nobody can avoid the lounge wear basics. Hoodies, sweatshirts, sweatpants, leggings and cool sports tops in muted tones are all the rage and can be converted into an urban street style with a bit of jewelry.