*this article contains Affiliate Links & PR Samples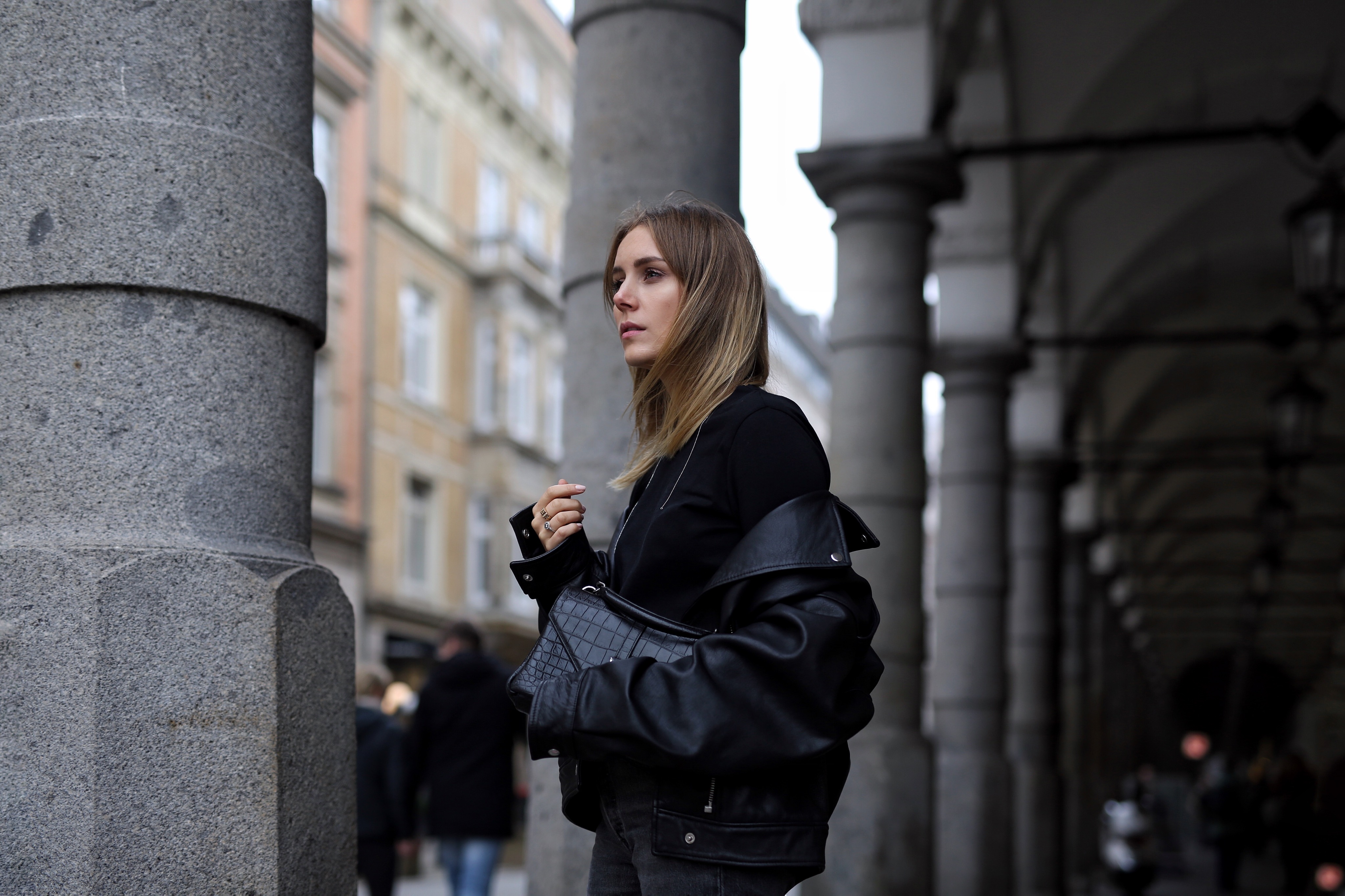 ---
Black is the favorite color of many, and expressions like "all black everything" have already been adopted in the everyday language. But why does everyone love the non-color so much? Why do some people even choose to dress exclusively in black?
I like color very much, but most of my clothes are black. Because black always looks classy, minimalistic and modern. At the same time, materials and fancy cuts can make the look rocky, elegant and even playful. In addition, black is easy for anyone and you don't stand out from the crowd.
However, if you just want to avoid this uniformity, it may help to consider some aspects when choosing your clothes. I always try to integrate at least one eye-catcher in my outfits. It could be a colorful accent, or a flashy garment, like this oversized leather jacket. As a result, the overall appearance never looks boring and you can stay true to your favorite color, black.

---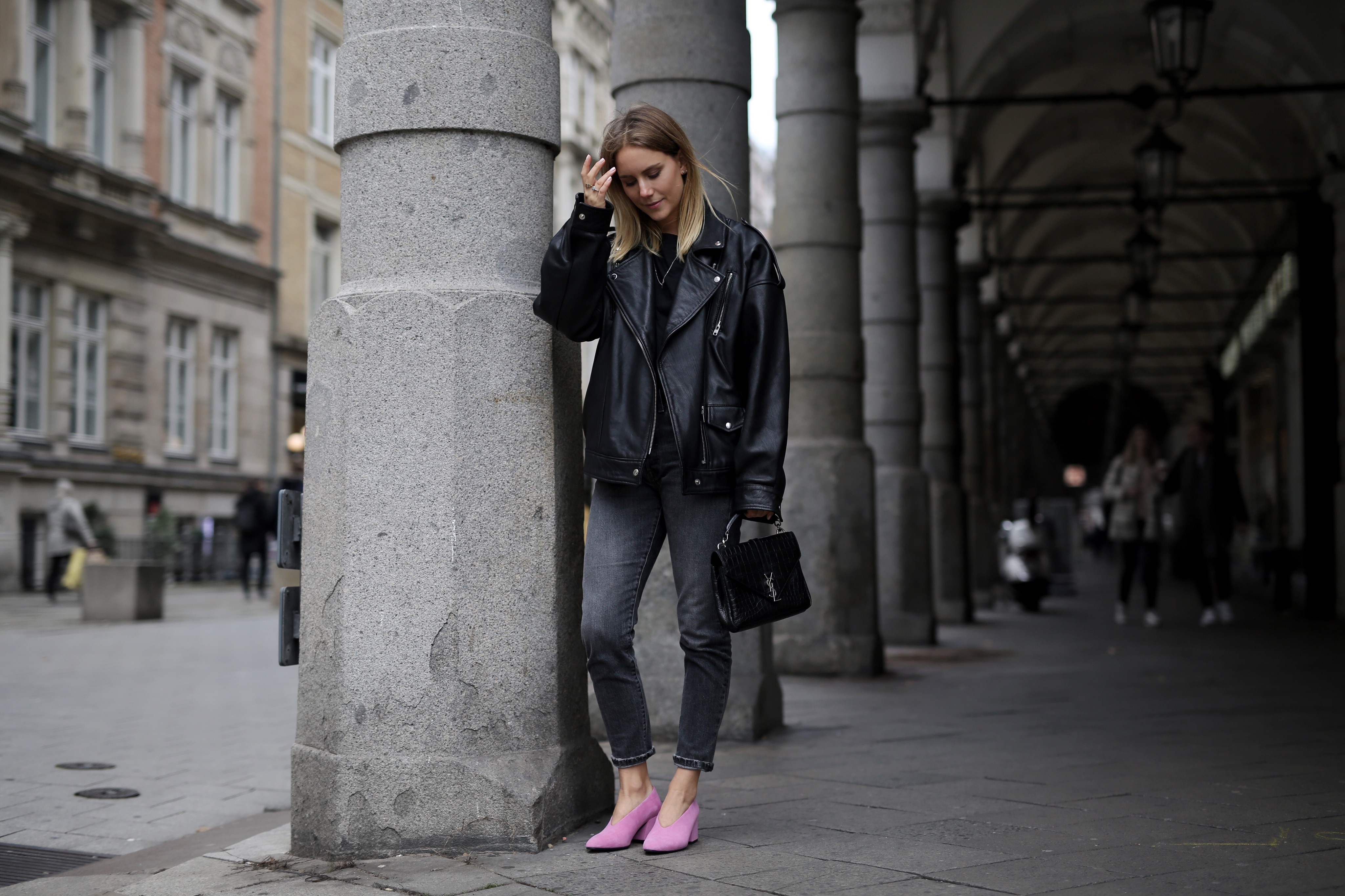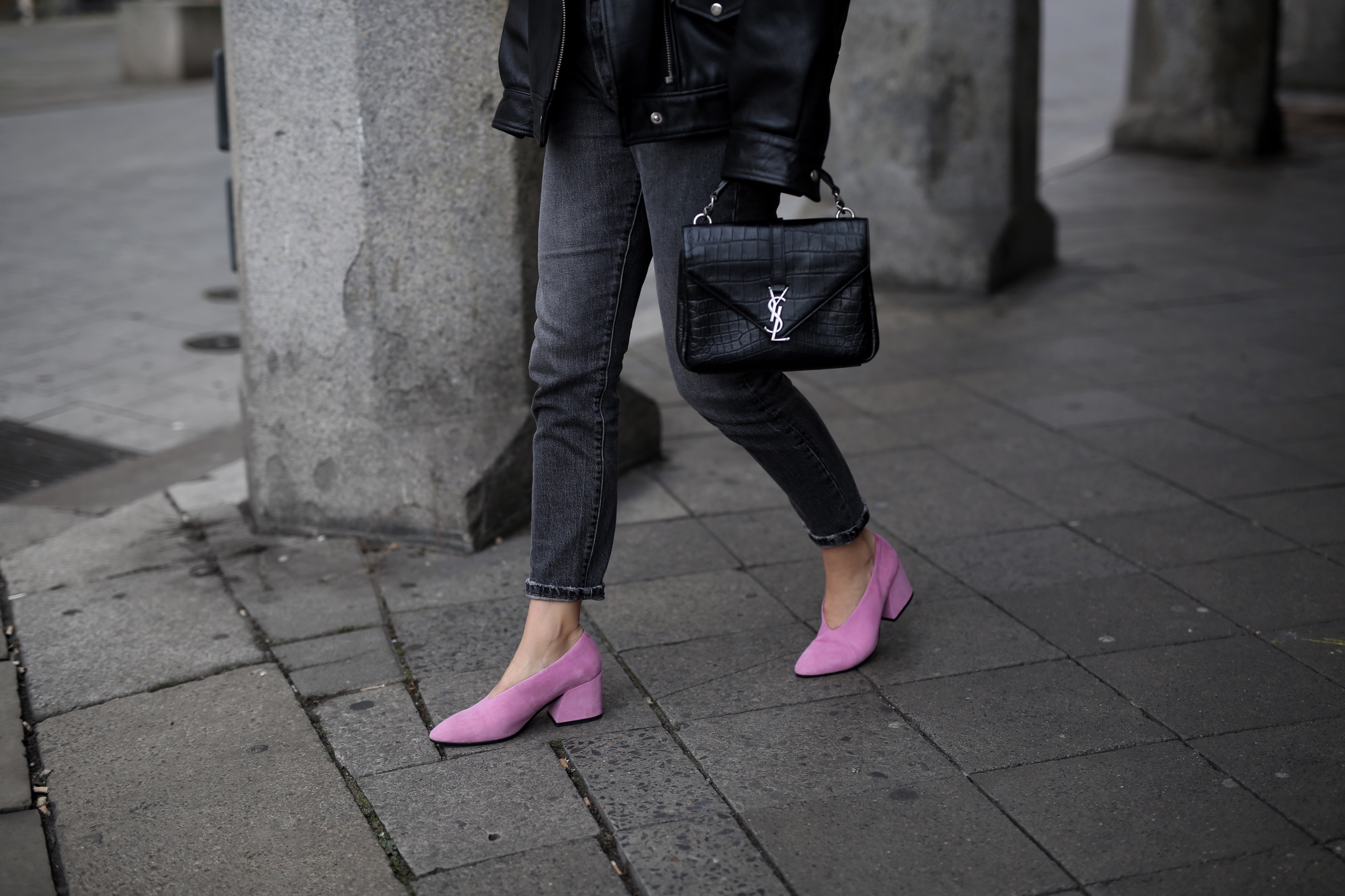 SHOP MY LOOK:
Jacket: Asos (here)
Jeans: Levis (here)
Pumps: Vagabond (here)
Top: Asos (here)
Bag: Saint Laurent (here)
*Photocredit: Jenny
For more inspiration visit our Shop …