*this article contains Affiliate Links & PR Samples


---
"Damn I still don't have any service"
Do you know these moments when you feel like you're in the middle of a movie? This day was definitely one of those days.
But let's start from the beginning … For our Coachella Trip, we had a clear idea, we absolutely had to visit the Joshua Tree National Park. Numerous pictures of Instagram made the wonderful location even more attractive for us. A national park that has been on my personal bucket list for a long time. Of course, we connect such special trips directly with our job and use the opportunity to shoot some cool pictures.
We've been surrounded by desert. Only a few boulders and cacti completed the picture. A backdrop that could not have been more beautiful. As soon as our perfect spot was found, the first look was photographed, our clothes flew wildly around the car, I ran slightly from cactus to cactus on the desperate search for service. Because at the time we had a posting deadline, which made the whole thing a bit more complicated. But in the end everything worked out, we could enjoy the beautiful nature and after many outfit changes all the pictures turned out just fine.

---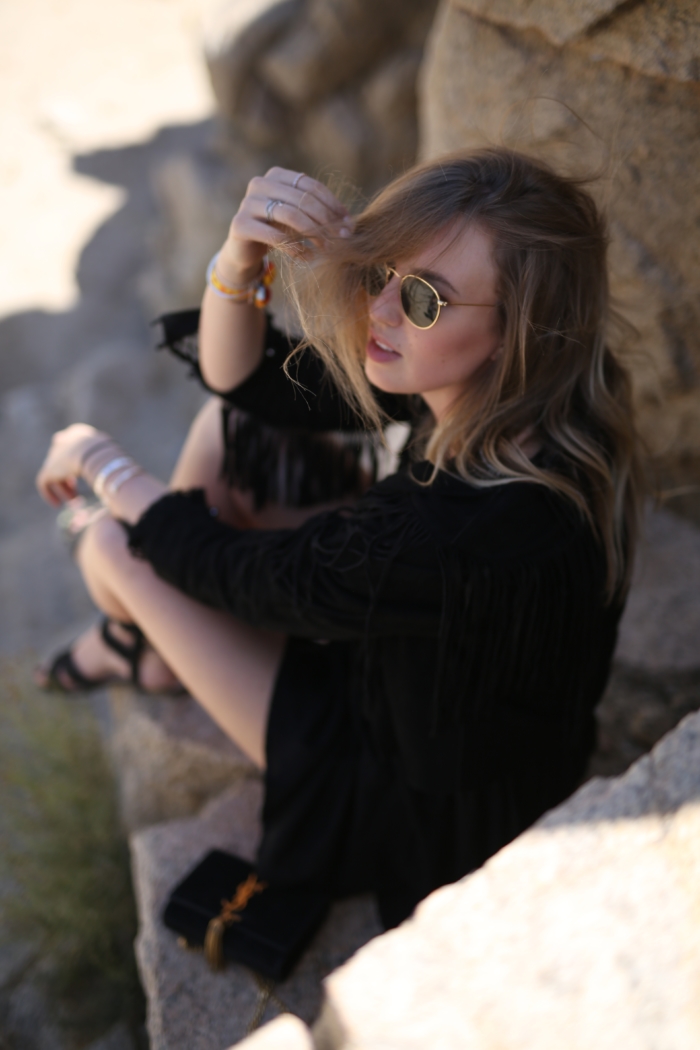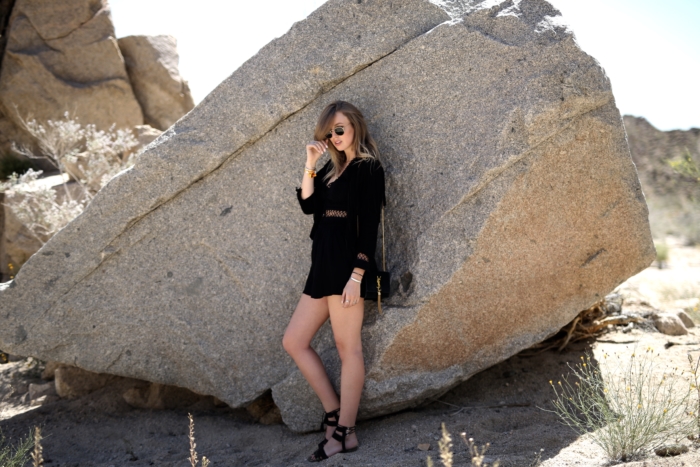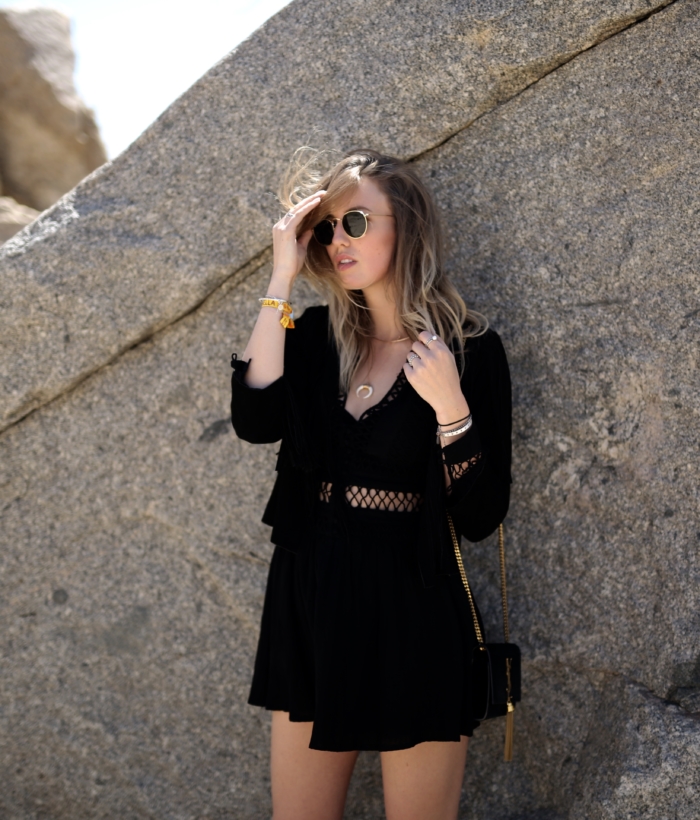 ---
My Look:
Dress: Free People
Jacket: Zara
Purse: Saint Laurent
Necklace: Parpalla Jewelry