*this article contains Affiliate Links & PR Samples

---
"A woman can never have enough of shoes"
Personally, I have been describing myself as an admirer of bags and purses for a long time now. However, I have to admit, my love towards shoes continually rises. From season to season, I get excited by the fine fabrics and elegant cuts of the trendy shoes. The temperature drops, the leaves fall from the trees and autumn is just around the corner.
Personally, I am a fan of the transitioning of seasons. Hence, it means that it is time to wear trendy boots and there is no way around the casual ankle-boots during this fall season. Trend alert, shoes with striking colors and pattern, like snake or crocodile print. Since a shoe can transform your daily casual look into an eye-catching streetstyle, playfully.
For my black and white London Fashion Week outfit, I chose a conspicuous white leather boot with crocodile print, to color coordinate my look, perfectly.

---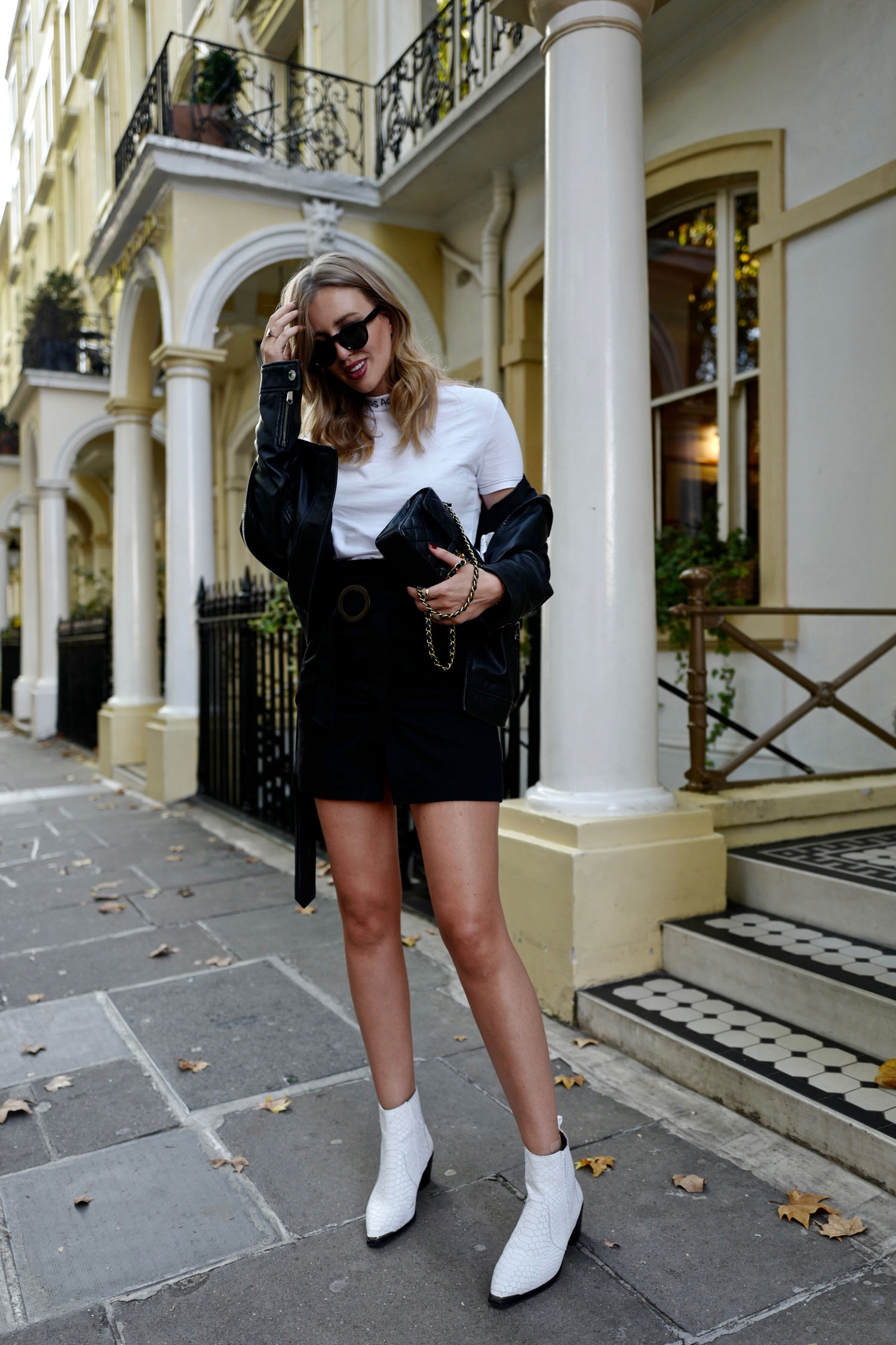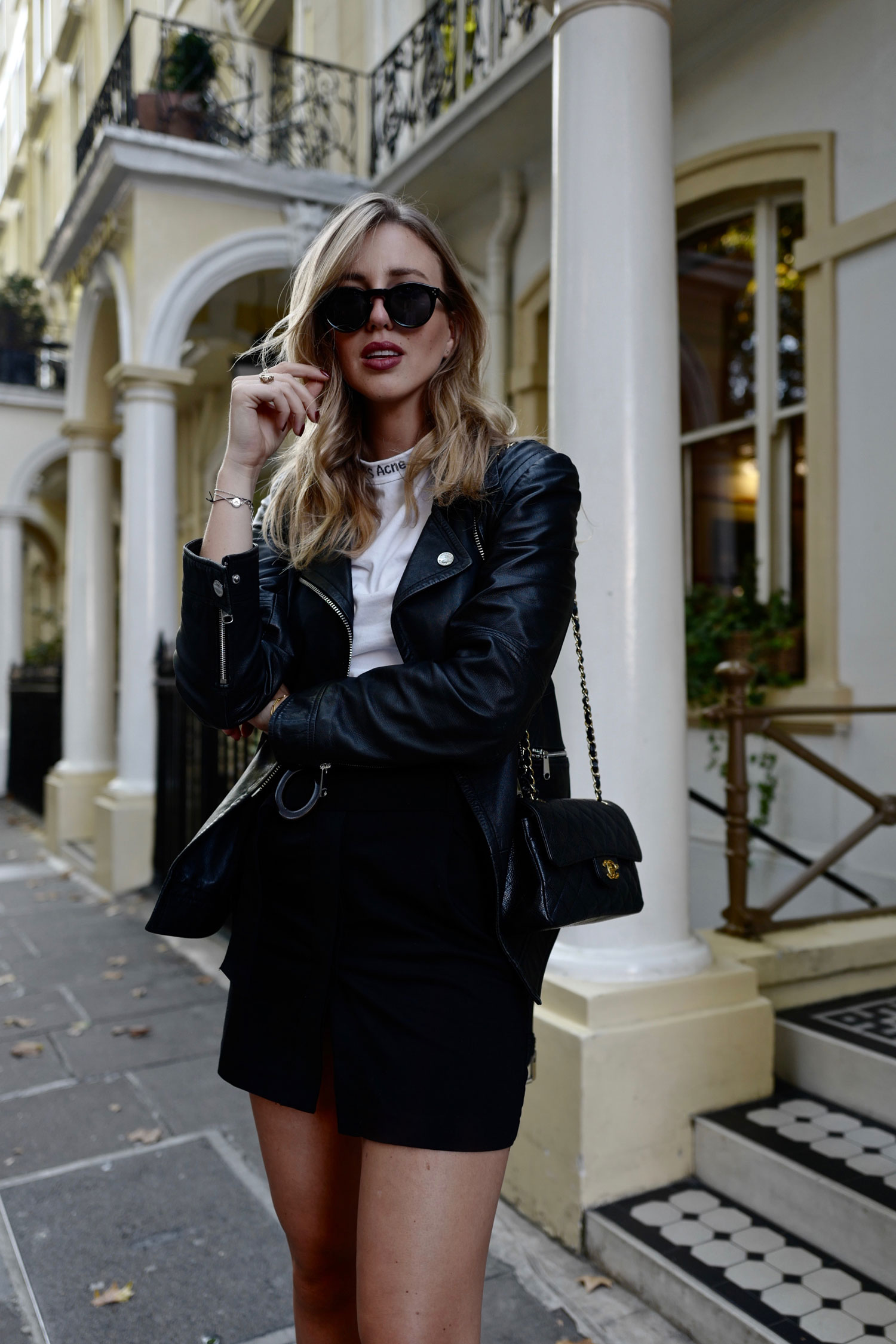 ---
 Shop my Look:
Boots: Flattered
Skirt: Zara
T-Shirt: Acne Studios
Leatherjacket: Max & Co.
Sunnies: Céline
Purse: Chanel
---
For more inspiration visit our Shop …