*Advertisement / This post contains affiliate links & promotional content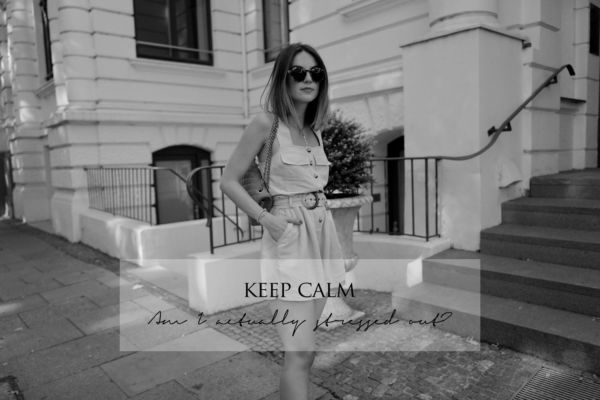 ---
This month I have dealt with the topic stress. I have the feeling that everyone is always stressed and tense and that nobody really takes time for themselves. Actually, I always thought that I was a pretty balanced. Nothing really interrupts my sleep and I also try to treat myself to a break every now and then.
Nevertheless, this special kind of stress slowly crept into my body and I notice that my body is sending me signals. When I reflect, think about it a little longer and listen to myself, then I recognize great stress potential in my everyday life. For me, time is probably the biggest stress factor. Often I notice how I run from A to B and in the meantime I think about whether I can make it to place C in time. Very slowly restlessness builds up… What do I still have to do today? Shopping, washing, cleaning? Oh yes… these are things that suddenly put me under pressure and unconsciously stress me.
In addition, our house is currently being renovated. We are woken up in the morning with the percussion drill and hear this noise all day long, even sometimes on a Saturday! The stress is hiding everywhere and actually you think it's all good, but if you simply watch out for certain signals for just one day, you notice that there's quite a lot going on.
But what can you do to deal better with the stress?
Take some time out. Take 5-10 minutes a day to do nothing at all. That means sit down, put your mobile away, turn off the music and the TV. Five minutes just do nothing. Let the thoughts circulate in your head. Because it's not about not thinking about anything, but really doing nothing and not getting any direct influence from outside.
Try to meditate occasionally. There are many great apps (for example Calm) that can help you. I can't meditate alone for 30 seconds. But with a guided meditation it is quite different.
Go to yoga. I find the combination of meditation and movement simply perfect. After every yoga class I go home super relaxed. If you don't like yoga, choose another sport and do something just for you.

---
SHOP MY LOOK: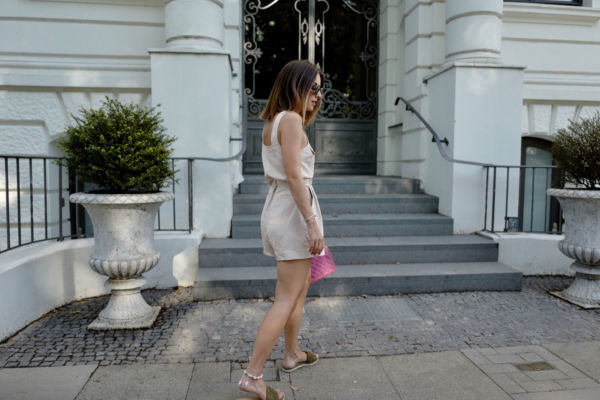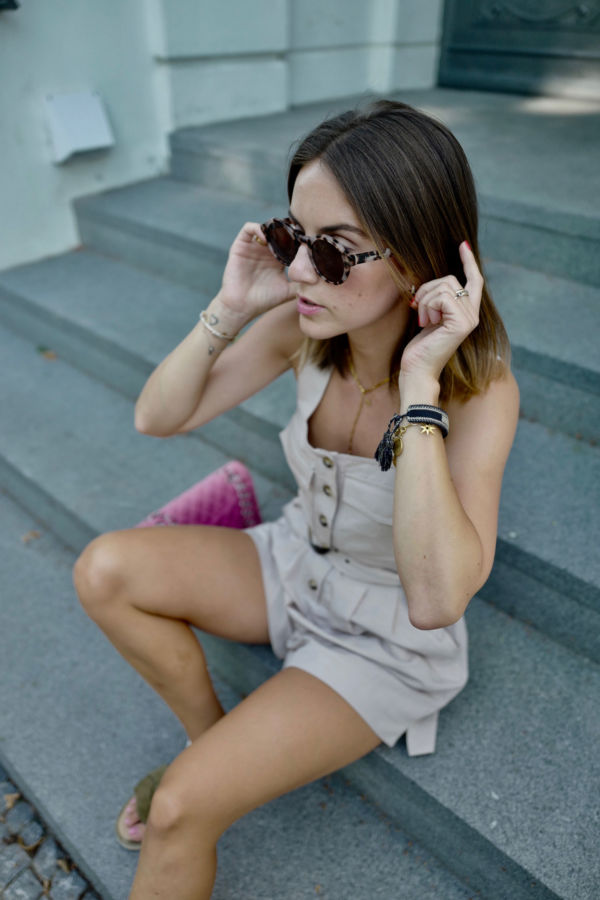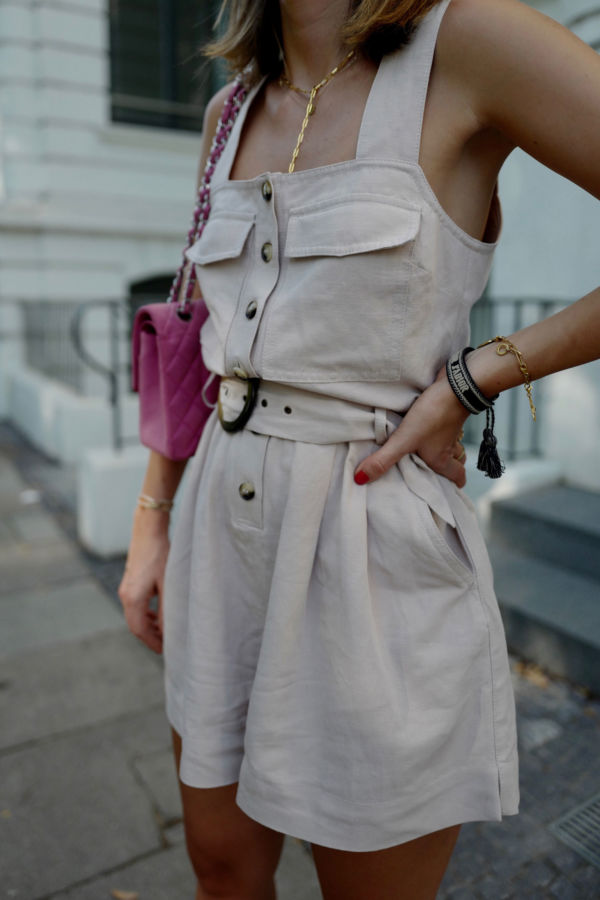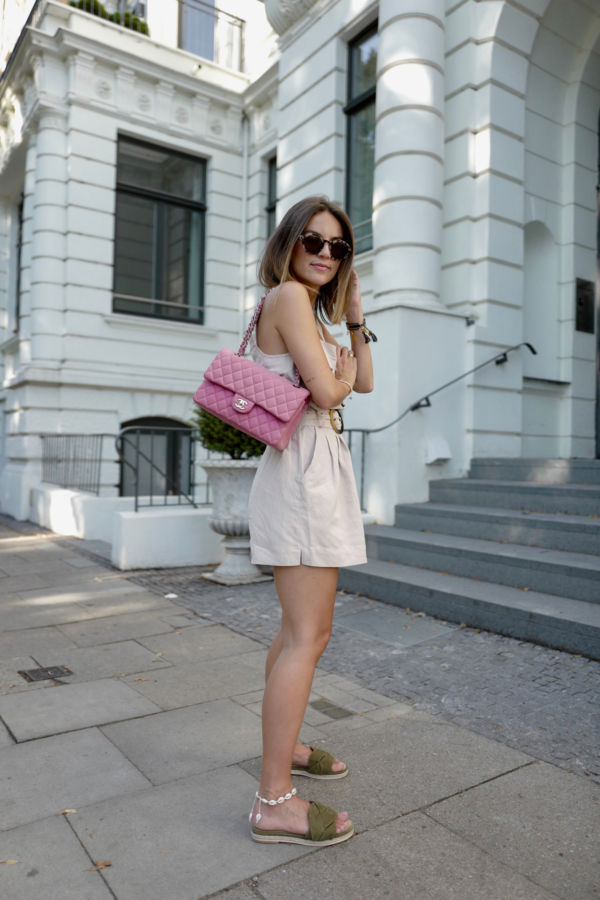 I WAS WEARING:
Jumpsuit: H&M (here)
Shoes: Shoppisticated Collection (here)
Bag: Chanel (similar here)
Shades: Kapten and Son (similar here)
Jewelry: Dior (similar here); Ariane Ernst (here); Thomas Sabo (here)
For more inspiration visit our Shop …