*Advertisement / In cooperation with MAX &CO.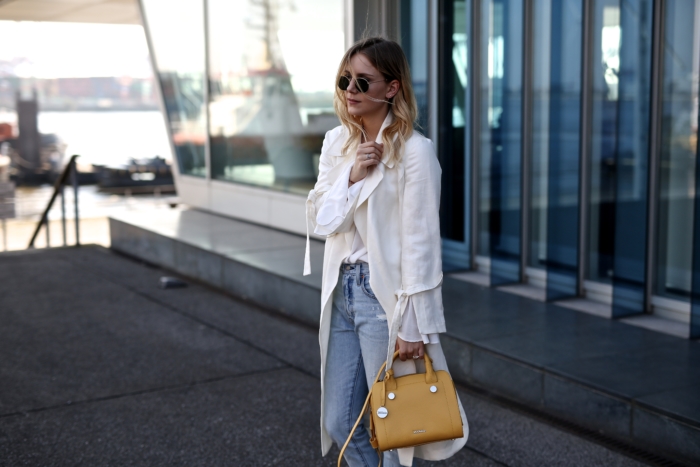 SHOP MY LOOK

---
I sit on the sofa, with the laptop on my lap and look out the window. Watch the small green area which is right in front of our flat, hear the sound of a gentle gust of wind blowing through the branches of the trees and listen to the singing of birds passing by. The sun shines through the large window of our balcony and I couldn't imagine a more beautiful place in this world to drink my coffee and write this blogpost for you.
These moments of idyllic nature I have only known from my hometown. But you can find it also in a busy city like Hamburg.
Perhaps the difference is, that I've become more accessible to those moments and perceive them much more consciously. As soon as the sun shines I always have to curb my enthusiasm for this city. I go out for a run at the Alster or spend some time with friends at the harbour. I'm able to blind out the traffic, the noise and hectic people around me and just enjoy the here and now.
Hamburg has inspired me also with it's many facets, with the openness and creativity. As long as I can remember, I was interested in beautiful clothes and sacrificed all my savings. I just liked to try out many trends. But if I had strolled through the small town with a bright white trench coat, a conspicuously yellow bag, and blue velvet shoes, I would have drawn a lot of attention to myself. There were so many situations like these and I felt uncomfortable every time, even if the glances weren't peevish but rather curious.
A few years later this insecurity is gone and I'm in favor of my clothes selection and am glad to show my love for colorful bags. Because it would be a shame if I couldn't wear such beautiful items, such as the white trenchcoat with sanding details on the sleeves and the yellow bag by MAX&Co. right?
"In my opinion, white and color accents are simply perfect for spring."
Therefore this is my first official outfit, with which I would like to start the new season. And you will see this dream coat, which has already twisted my head in Milan, several times in different combinations.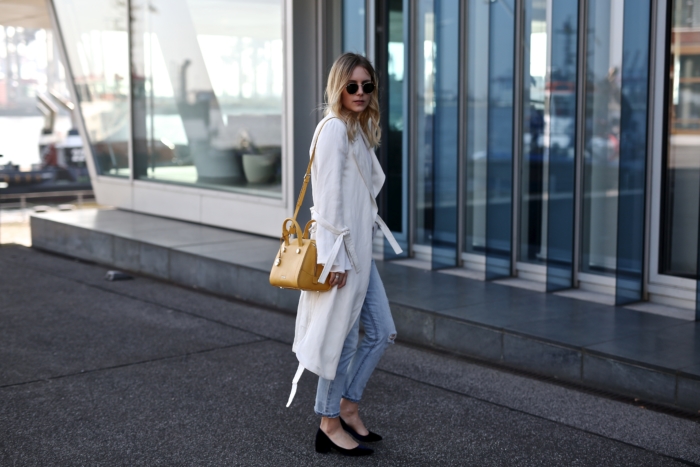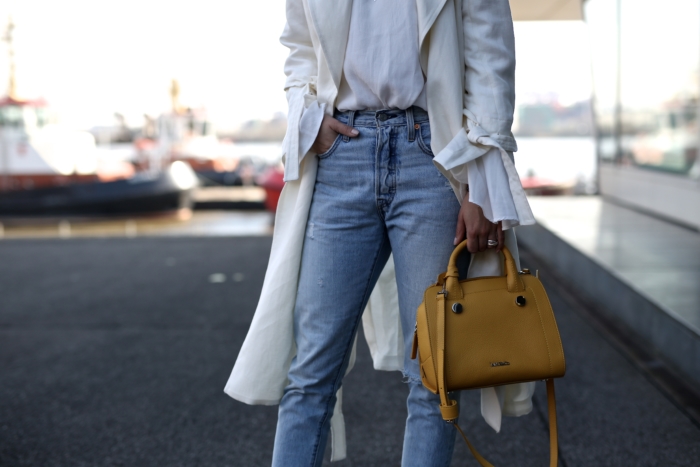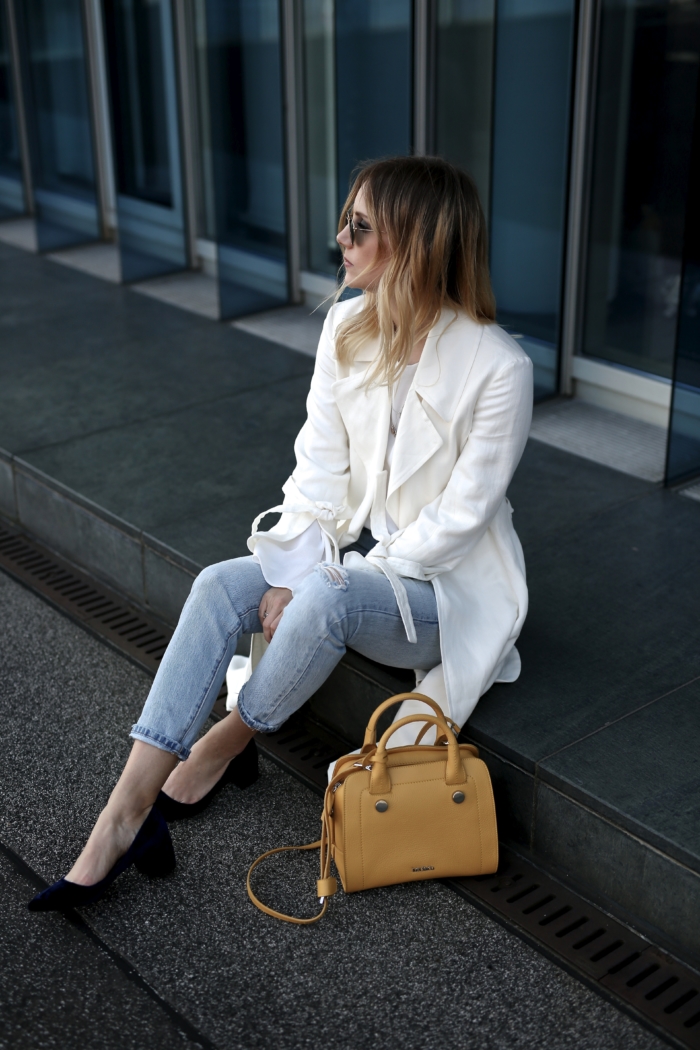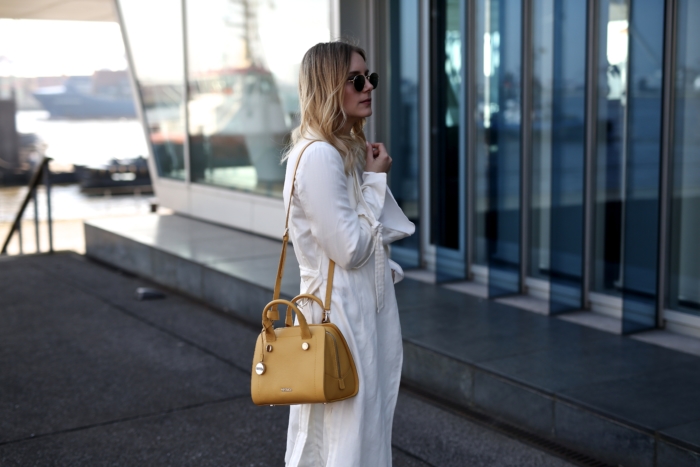 SHOP MY LOOK:
Trenchcoat: MAX&Co. (hier)
Bluse: MAX&Co. (hier)
Jeans: Levi's (ähnliche hier)
Pumps: zara (ähnliche hier)
Tasche: MAX&Co. (hier)
For more inspiration visit our Shop …