*this article contains Affiliate Links & PR Samples

---
Here Come The Two-Pieces…Two Pieces conquer the fashion world right now, because they are super stylish and uncomplicated. No long requests for a matching top and trousers. Here you buy the perfect combo and the casual look at the same time.
Whether simple, or with flashy patterns. Depending on your taste and courage, two pieces can be found in many stores already. In this case I chose this knitted variant in a light beige with stripes. For the summer  it is just perfect and with an off shoulder sweater, I'm prepared for the cooler evenings.
I'm curious if you like this trend, and whether you have already found your favorite two-piece.

---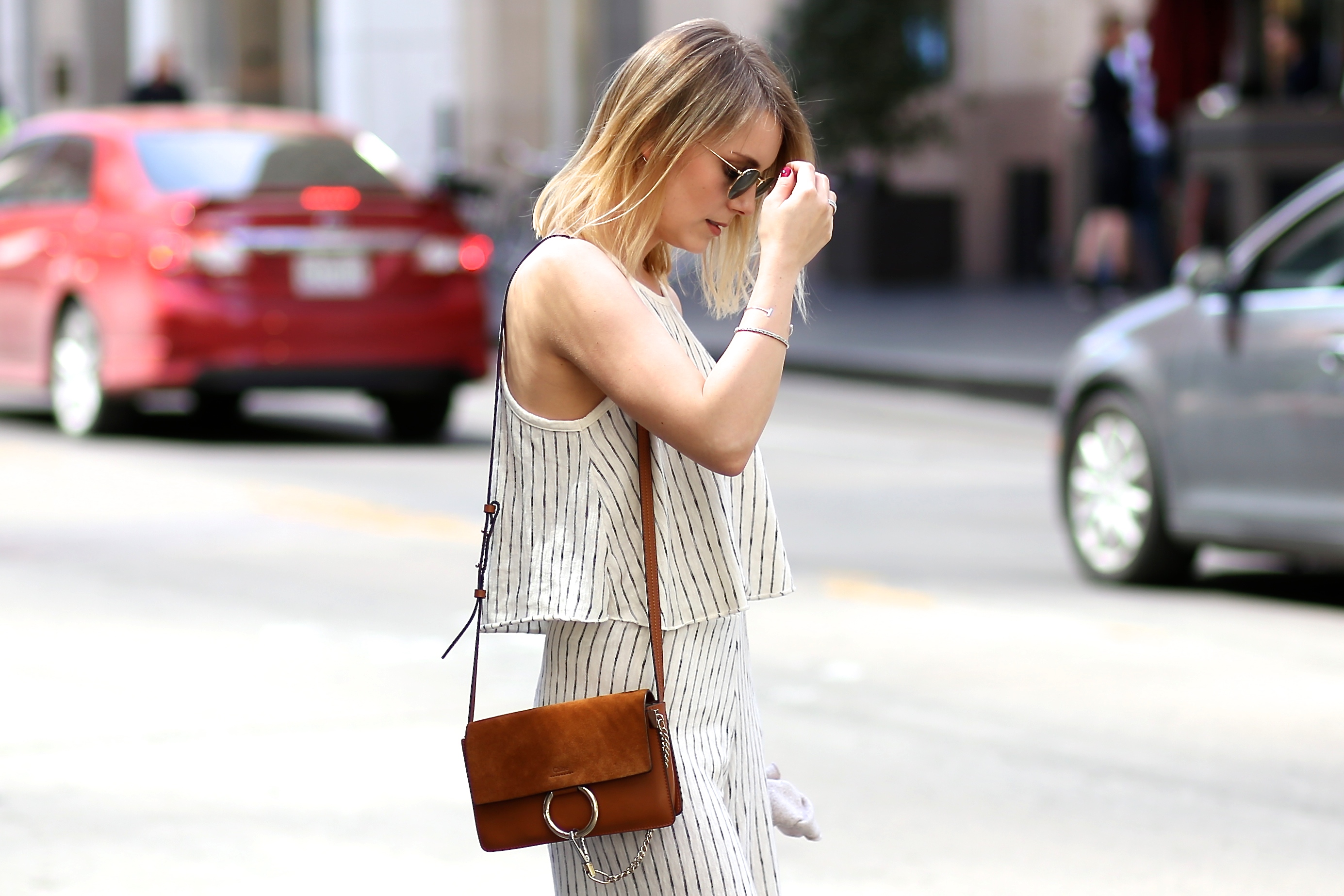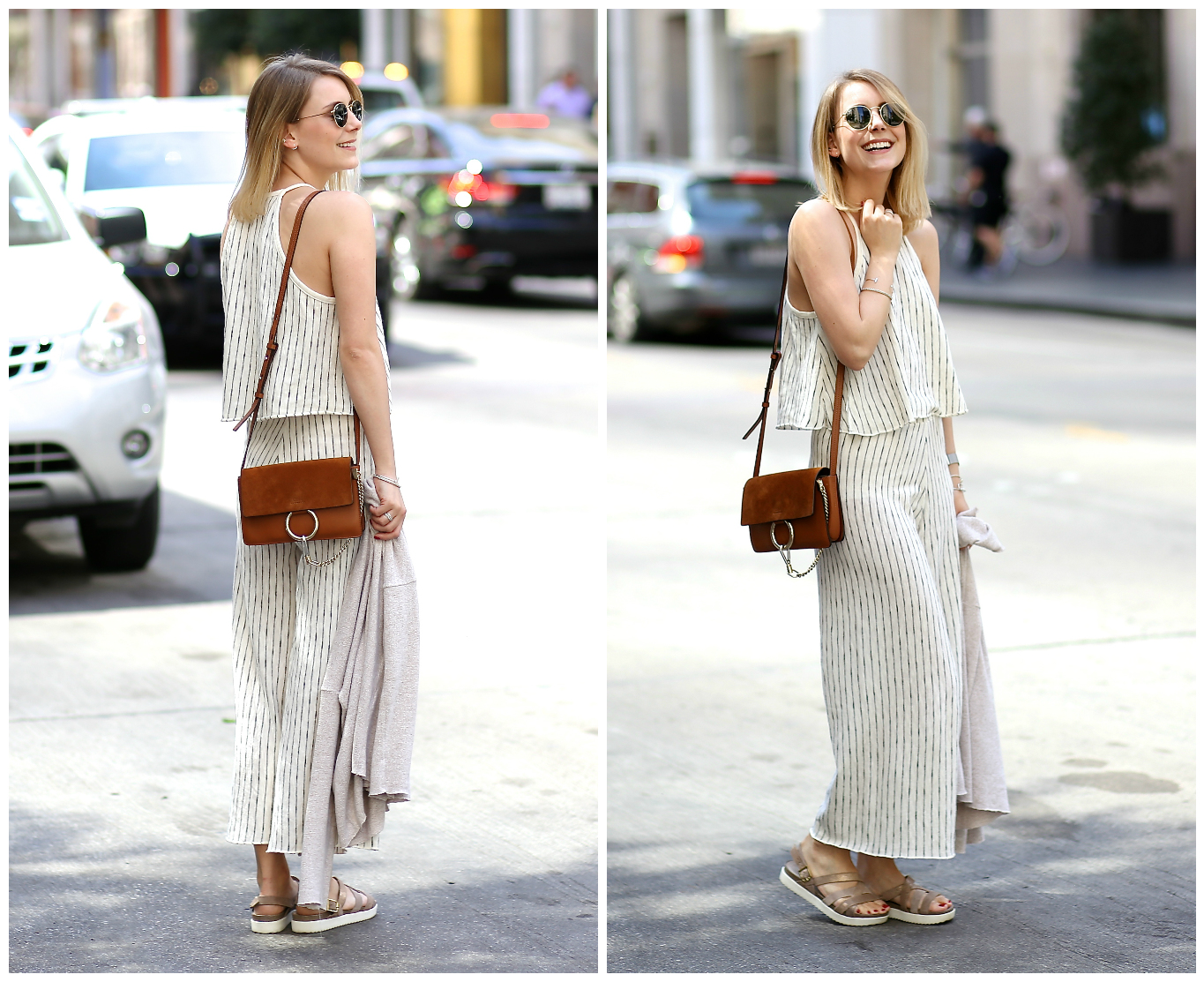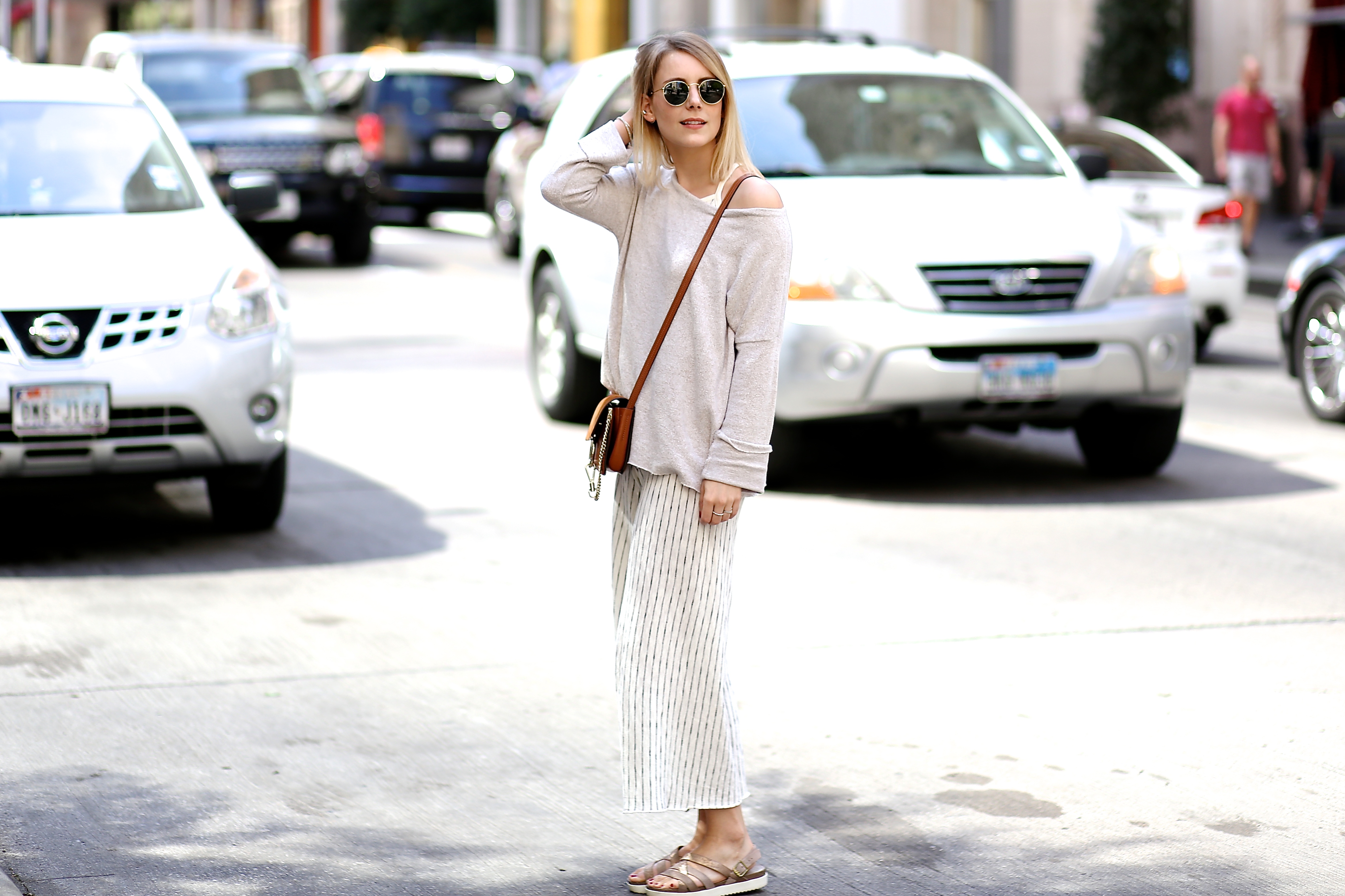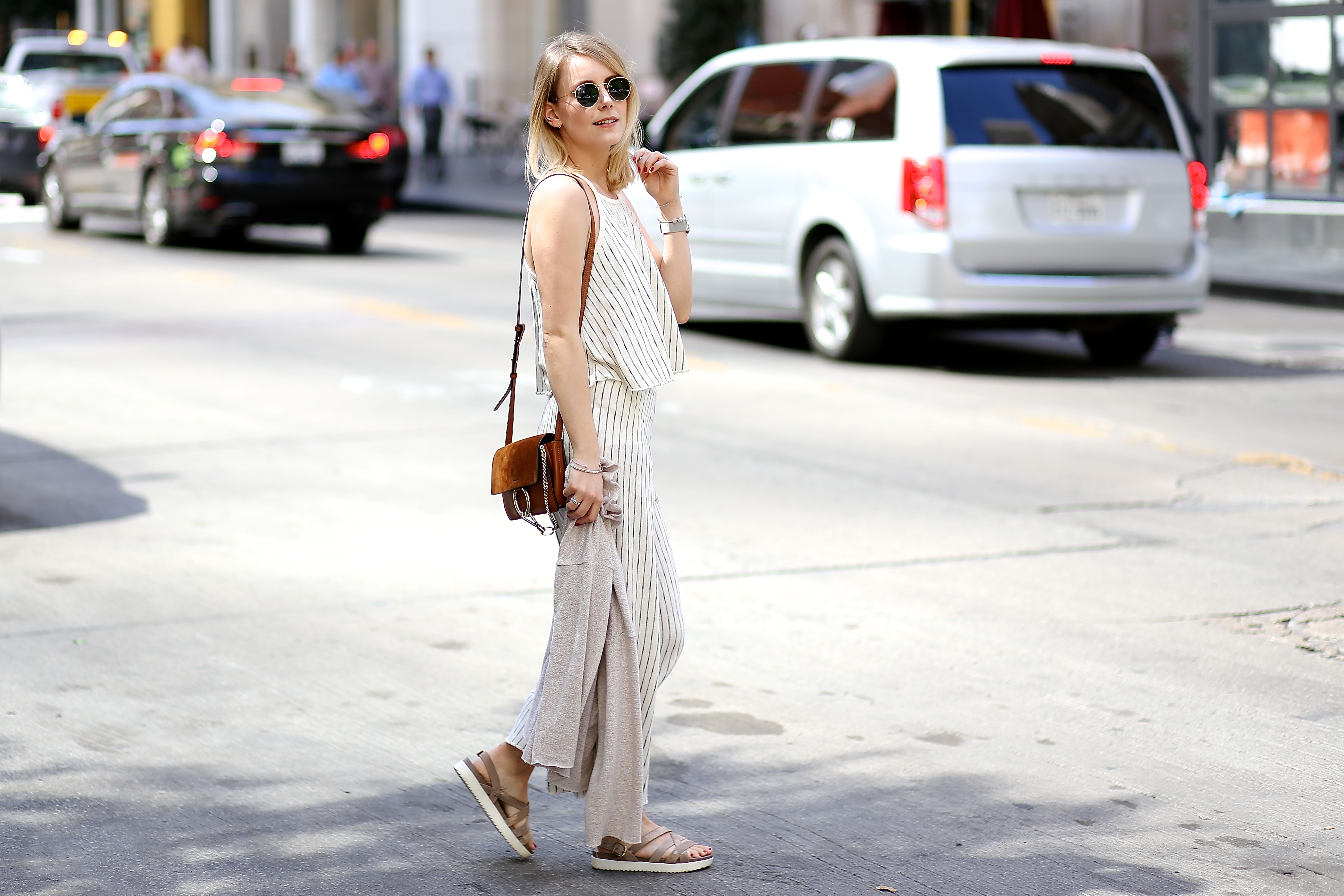 SHOP MY LOOK
Culotte: zara (similare here)
Top: zara (similare here)
Sandals: Tamaris (similare here)
Sunglasses: Ray Ban (here)
Bag: Chloe (here you can find a cheaper variant for only 49 Euros)
For more inspiration visit our Shop …