*this article contains Affiliate Links & PR Samples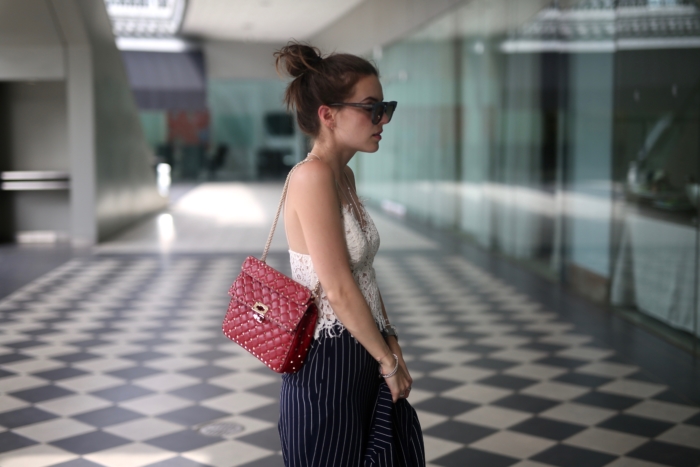 Shop my Look:

---
In our job we can actually wear every look we want. Usually I get up in the morning and can wear what I'm up to. Sometimes I'm in the mood to wear heels and something more classy or sometimes I'm ready for a casual cozy look.  Of course, I take care of what's going on through the day and I would never appear to an important customer appointment in my pj's. Nevertheless, we are very free when it comes to everyday looks for work. We don't have to wear a business outfit like most of the women with an office job.
"A business look for a blogger, is it really possible?" Everyone can create it's own business look within a pantsuit."
During the conference in Dallas there was a day I realized: "Today I need a real business look." We had many meetings and I just wanted to wear something accordingly for the occasion. I wouldn't describe my look as the classic business look, but I also think that you can interpret a pantsuit in its own way. As you can see, I decided to wear a playful lace top instead of a classy white blouse, just to loosen up the business look.

---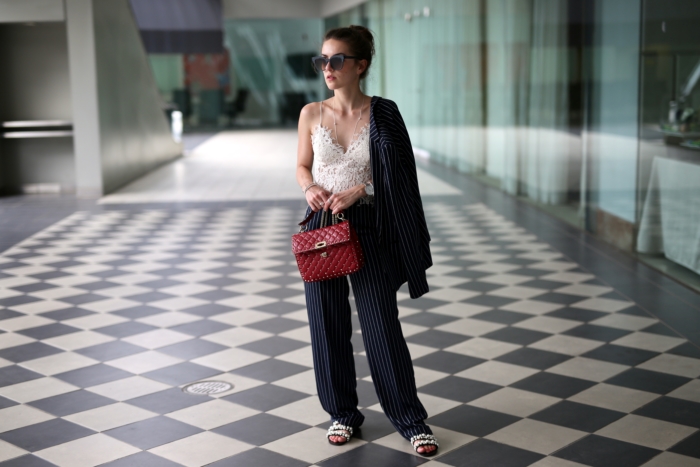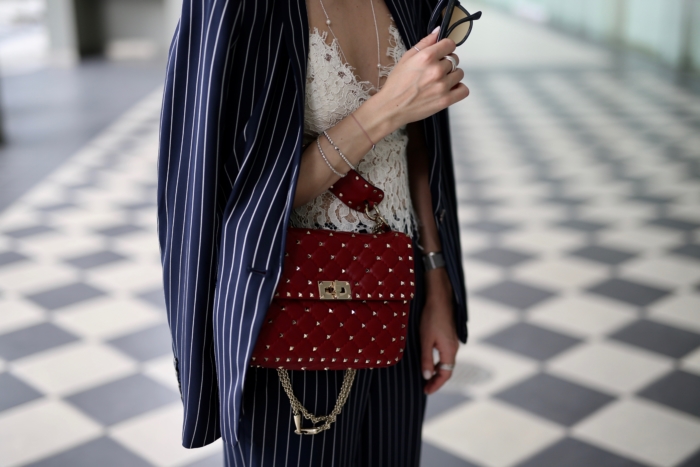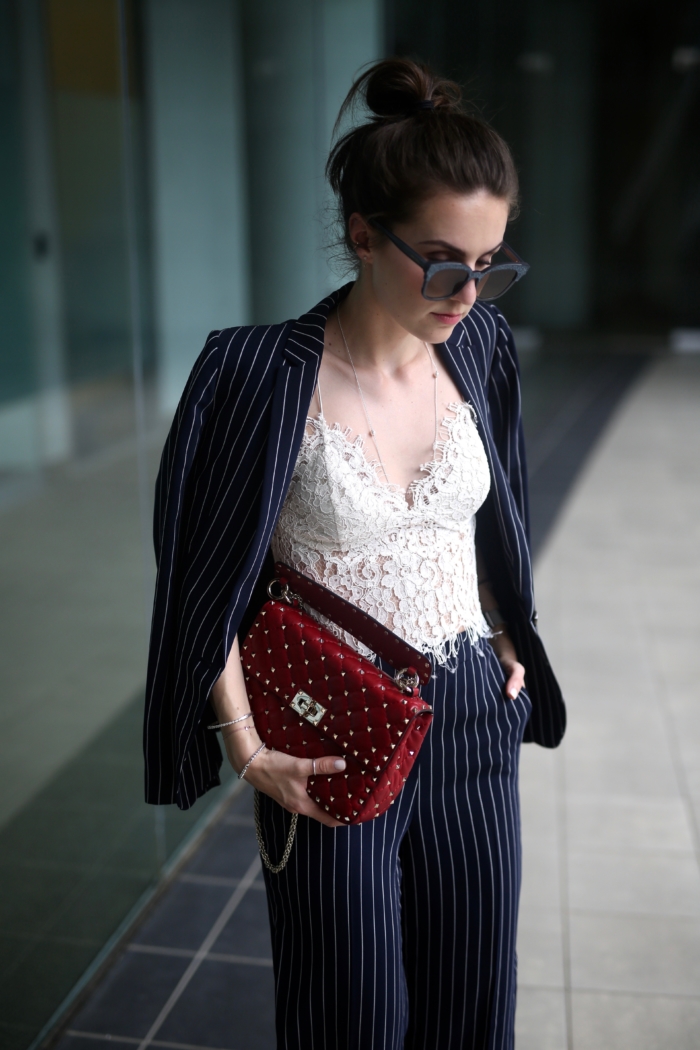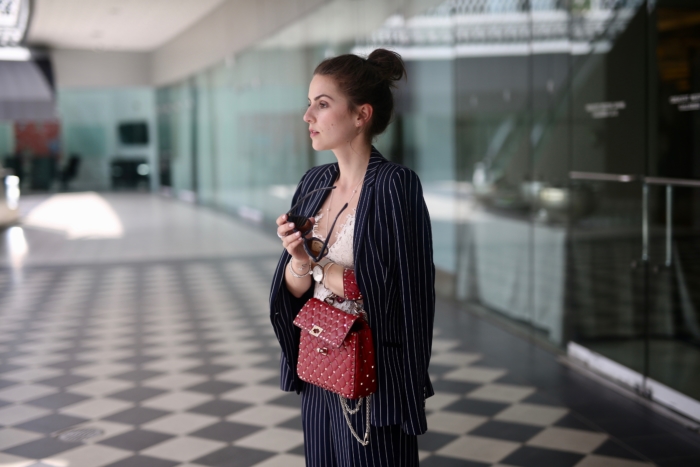 My Look:
Pantsuit: Esprit (here and here)
Top: Zara (similar here)
Bag: Valentino (here)
Shoes: Zara (similar here)
Shades: Jimmy Choo (similar here)
Necklace: Pandora  (here)
For more inspiration visit our Shop …