*Advertisement/ This post contains PR-Samples & Affiliate Links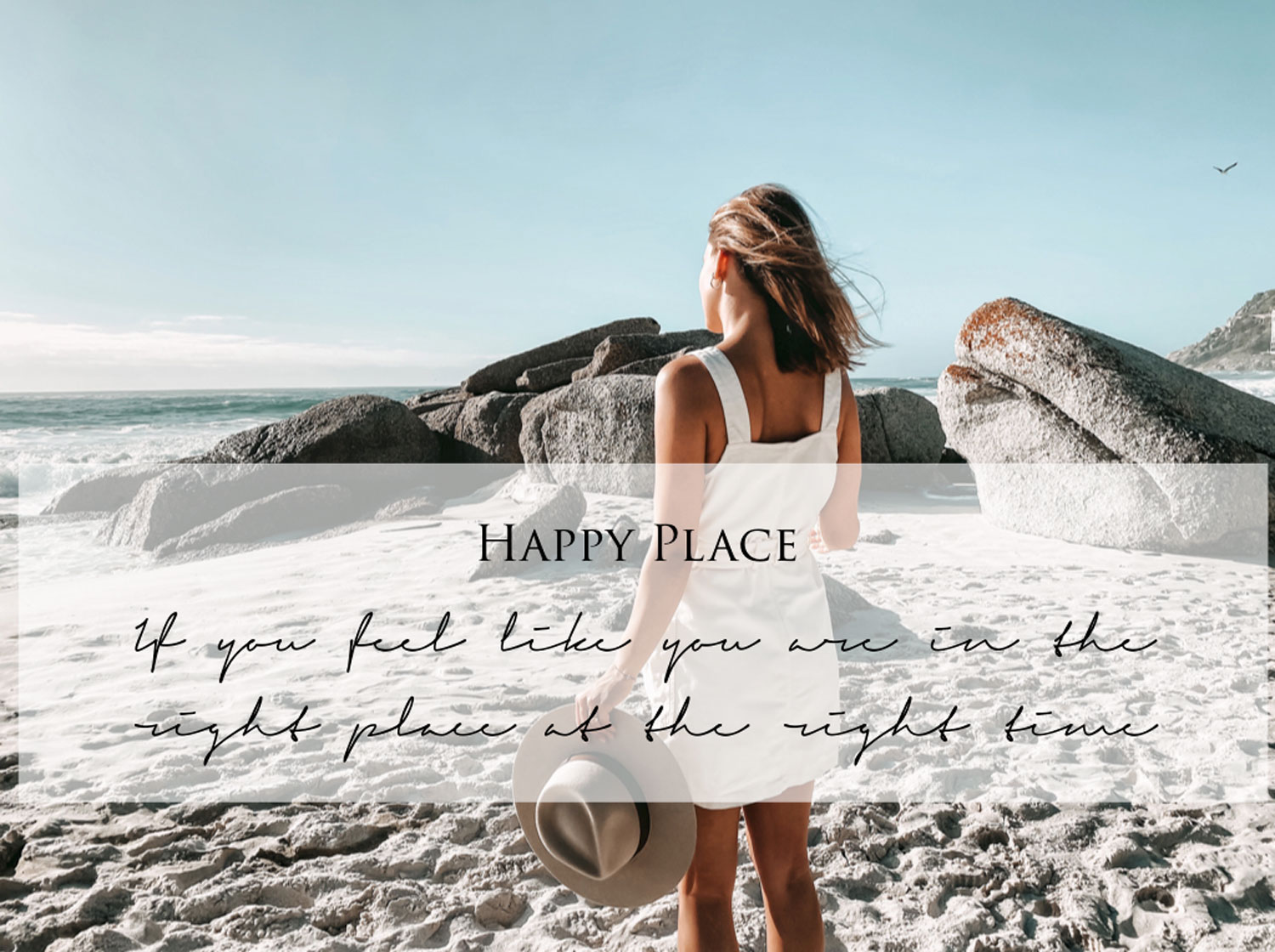 ---
In the past few days, we've often looked back at the trips we've already did together and talked about special moments of all these trips. America, Greece, Spain, Sweden, Indonesia and Africa are just some of the destinations that we have traveled to together. And although the locations couldn't be more different, they also have a lot in common. Not in terms of the people living there, the activities or the nature … it is rather the feeling I have in some special places.
It is a kind of deep relaxation without really need to rest. Despite this inner calm, you are at the same time open-minded and more sensitive than ever for your surroundings. It starts with new sounds that you hear for the first time when you slowly wake up from sleep. The sound of waves, unknown animals or the hustle and bustle on the streets. You take in all impressions and want to discover everything. Time seems to be running and sometimes it stops completely for a few moments. In these moments I realize how incredibly lucky I am to be able to experience these moments. During these many trips, there are some of these impressions that leave you speechless at first and you cannot stop talking about afterwards. Then I feel that I have arrived, far from home. With me, with us, in this place, in this moment.
Happy Place – If you feel like you are in the right place at the right time
I found this kind of a happy place in many countries. For example on Kho Ta Kiev in Cambodia, when my sister and I swam in the plankton at night and could not understand our enthusiasm for this natural spectacle. Some time later we were sitting on the beach of Gilli Trawangan, just ordered a Bintang and the sunset colored the horizon in the most beautiful colors that you can imagine. The scooter drive through wilderness and small villages to the Kelinking Beach on Nusa Penida and the first contact with the cold water here. We saw dolphins on the roof of a small boat and celebrated my birthday while I was on the phone with my mom.
When I am thinking of traveling together with Sonja and Kira, I also remember many unforgettable experiences and I find it difficult to name just one highlight. I'm thinking of our first trip to America and the road trip through the southern states, the first New York Fashion Week and a flea market on the Milan Canal. An evening in Dallas where we ate so much delicious sushi that we had to take a break on our 5-minute walk home to drink an espresso because our bellies felt burst. Coachella when we sang and danced to Destinys Child. But I also think of a small beach in Greece where Kira played as a small child and which we visited together last year. When we jumped off the boat into the turquoise water and ate a Banoffi dessert that was out of this world. In Capetown it really felt like vacation for the first time since our friendship. We all float on cloud nine anyway and just let the vibe of the city drift us away. There is not even one day where we don't talk about how happy we are to be here and how happy we are to have us. Therefore, I will very likely remember many moments from this trip as another "Happy Place". So far, this has definitely included the Oranjezicht Market, the trip to Boulders Beach with the penguins, the Lions Head Hike, our breakfast on the terrace with a view of Clifton Beach and yesterday's sunset. It is the time together that makes every moment so special and connects us even more closely in our friendship. Because the memory of these places and experiences remains forever.

---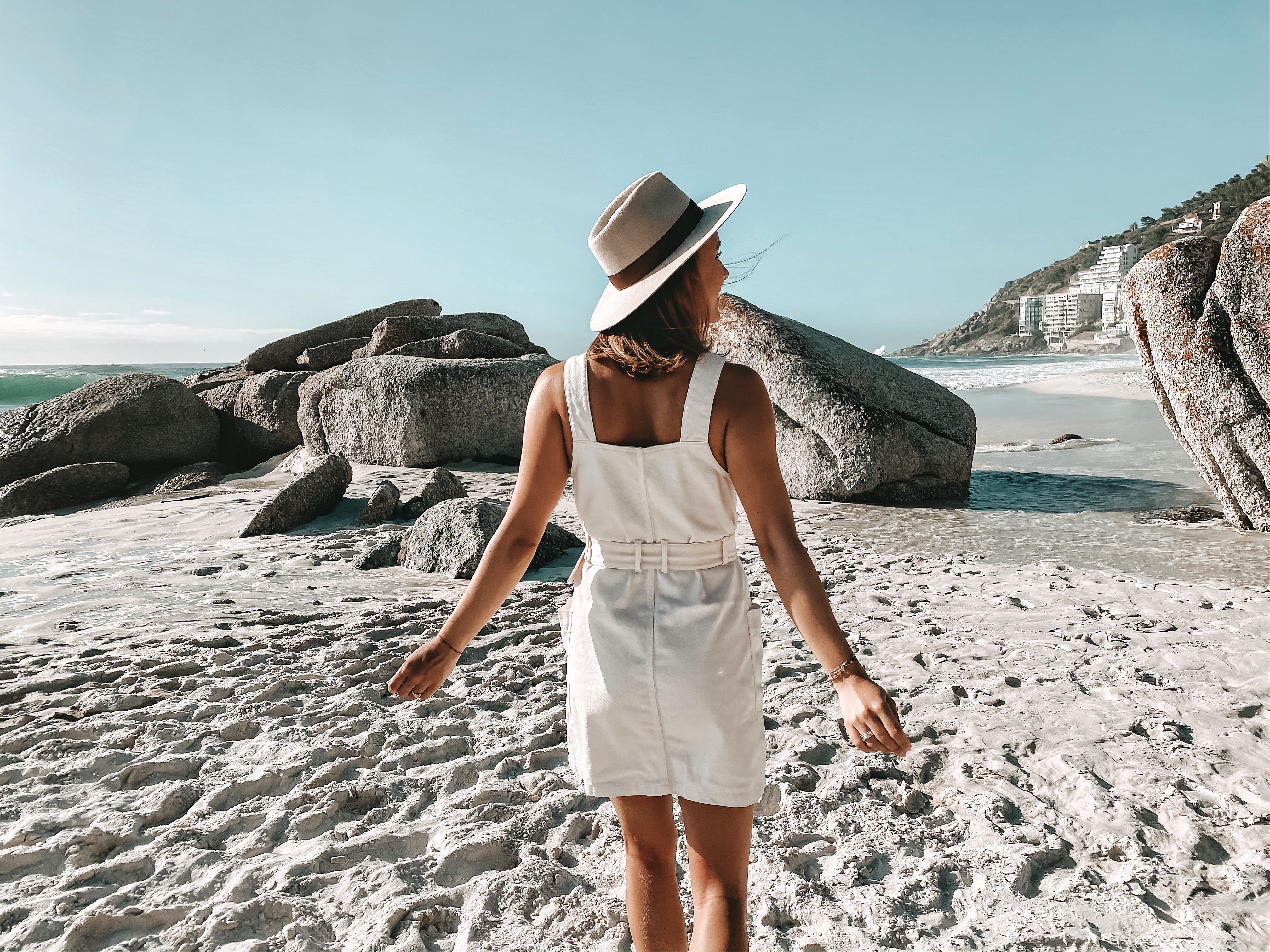 SHOP MY LOOK: