*this article contains Affiliate Links & PR Samples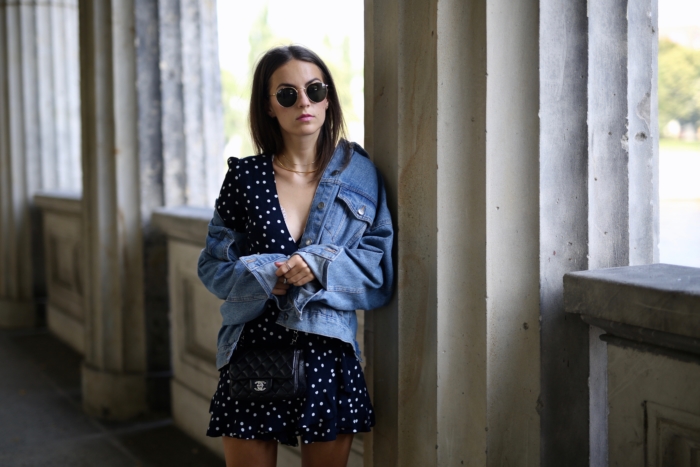 Shop my Look:

---
Many people are pretty amazed when they just know me from our pictures and then see me for the first time in real life – because I'm small. I'm 1.60m tall and because of that I often have to struggle with different problems. For example my boyfriend always has to help me get things from the top shelf in the closet. I just hardly find jeans that fit my length, so I just cut the hem.  Somehow everyone thinks I'm 'sweet' just because I'm not so tall like other girls. With 27 years I'm really not feeling 'sweet' anymore and also don't want to be noticed like that from other people.  
With the years I found some hacks to look at least a bit taler than you actually are. I also have to work on point three sometimes. But remember if you aren't feeling small you also don't seem to be a short girl for others.
Show your legs. A pair of shorts or a short skirt make you look taller.
Monochrome or slightly patterned one pieces are perfect for small women. This is simply due the fact that the body doesn't have another cut line created. For example, with a trouser and a top.
The attitude is super important. I catch myself always sacked together sitting in the chair or just to make a crooked back. With straight shoulders and an upright gait you create immediately a certain size.
Wear highwaist. In this case, especially high-cut jeans or skirts are flattering. Because a high waist makes the leg longer and a small woman taller.
Of course you also can wear high heels to gain some more centimeters. But if you don't want to wear heels I can recommend some platform sneakers. At the moment I just love the model from Superga, which is available in many different colors. They colorful shoes make you happy somehow and the best is, you are taller and don't even have foot pain.

---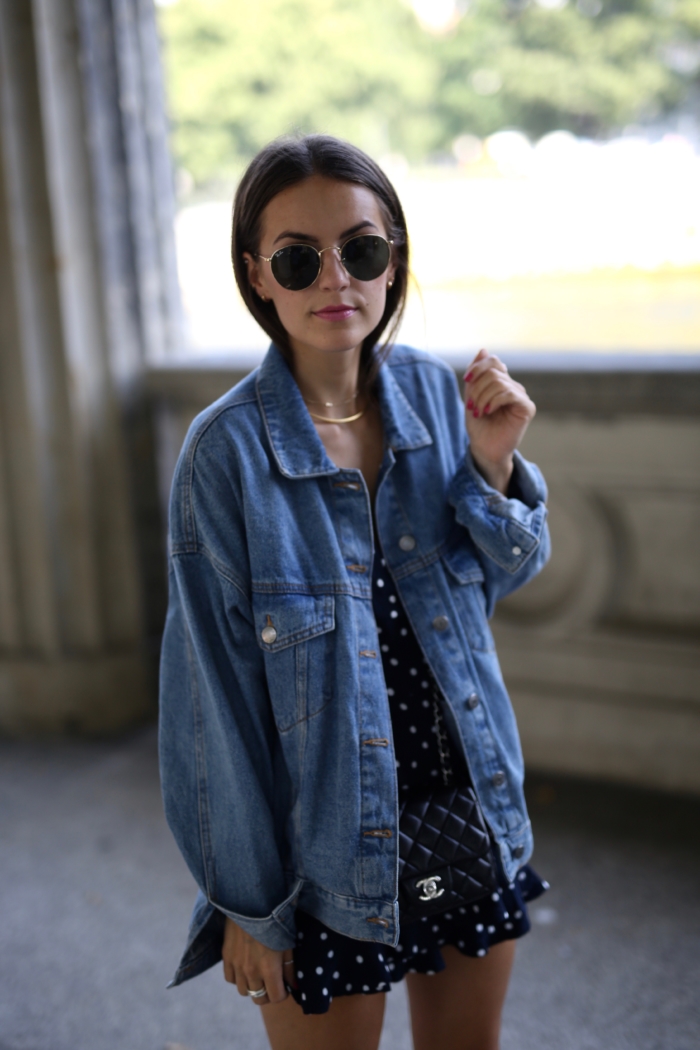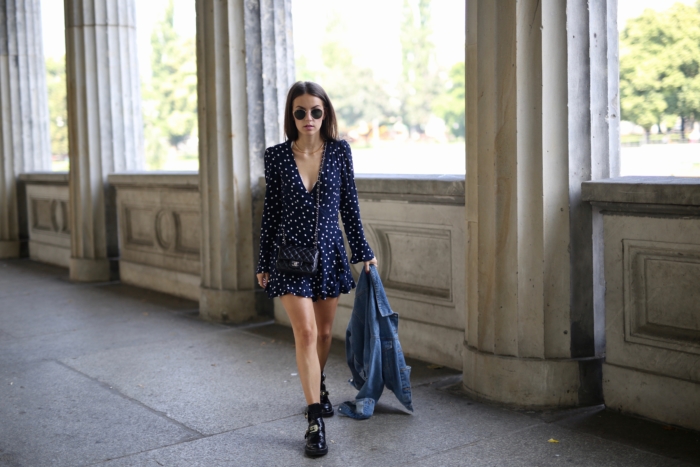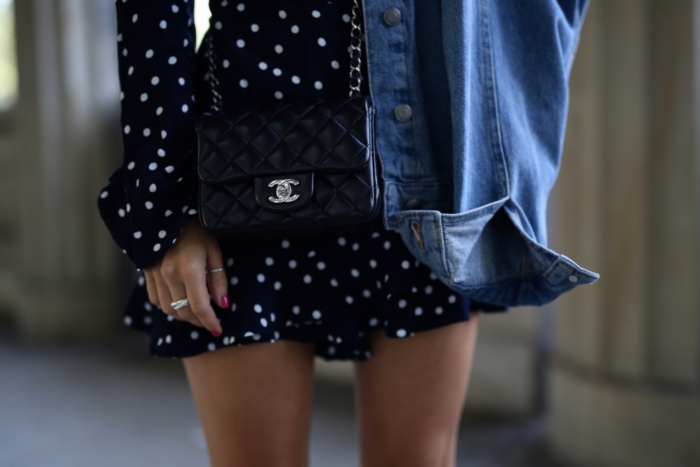 I was wearing: 
Jacket: Pull and Bear (similar here)
Jumpsuit: Zara (similar here)
Shades: Ray Ban (here)
Bag: Chanel (similar here)
Shoes: Balenciaga (here)
For more inspiration visit our Shop …