*this article contains Affiliate Links & PR Samples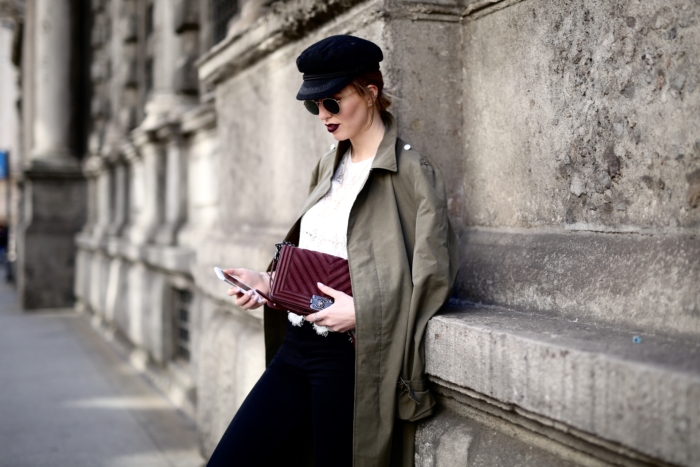 ---
"All Aboard, please, I'll take you on a little trip through fashion history"
Our wardrobes are studded with today's trendy pieces, a few basics and what can not be missed – the timeless classics! This includes, for example, the popular white blouse, the famous little black dress, the classic blue jeans and not to forget the trench coat. We wear it every day, but we do not even know that every piece of clothing has an exciting history. So even the popular trench coat, like I wear it today, with its khaki-green color already tells its origin by itself.
You're right – the famous trench coat finds its origin in the British army. Believe it or not, but the popular camouflage jackets are not the only fashion pieces that were inspired by the soldiers' uniforms. In addition to the trenchcoat, parka, cargo pants, lace-up boots and even the suit find their origin in the armies of this world. Pilots' glasses and Bomber Jackets were also the daily companions of any combat pilot and are also an important part of our wardrobe from today. As you can see, the military is still one of the greatest sources of inspiration for many designers.
"Trenchcoat …? I only knew about those from Burberry!"
The trench coat was brought to life by Thomas Burberry in 1879. His great breakthrough was celebrated at the time of the First World War, when the British military ordered the trench coat as a raincoat. Particularly small details, such as the shoulder flaps, which were made for the military rank markings and the fixing of knapsack belts, binoculars and gas masks, as well as the cloth belts, which are equipped with D-shaped buckles, for the attachment of hand grenades, still remind us of the practical functions of the Military.
Only a few years later the trench coat, also worn by Audrey Hepburn in her famous movie "Breakfast at Tiffany's" could establish itself as an elegant ladies coat in fashion industry. Luckily, because I would certainly not want to miss this it-piece in my wardrobe.
[Kira]
---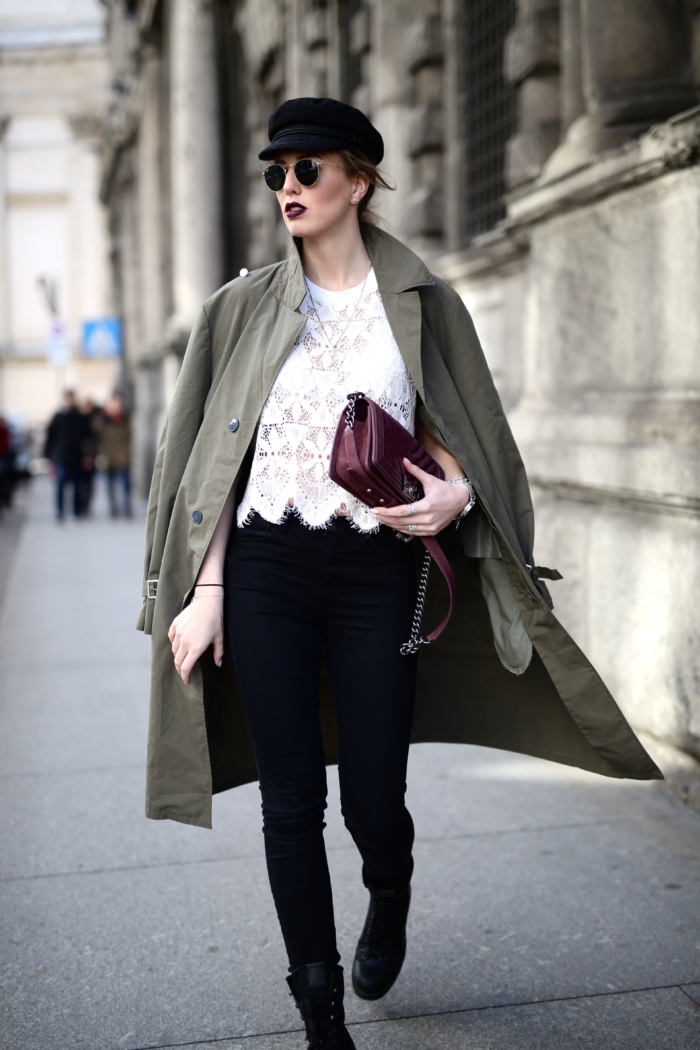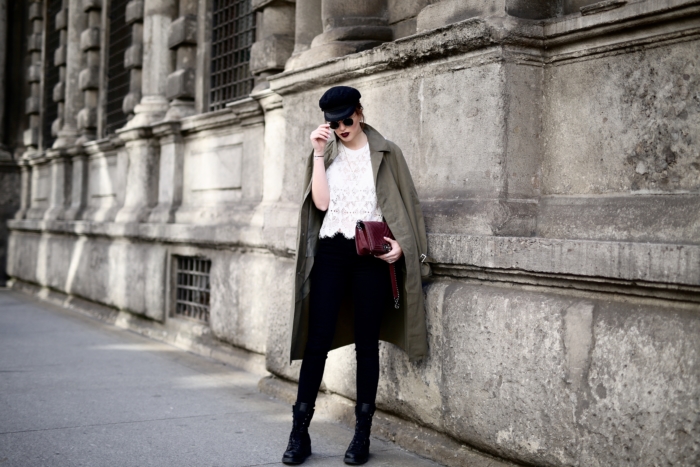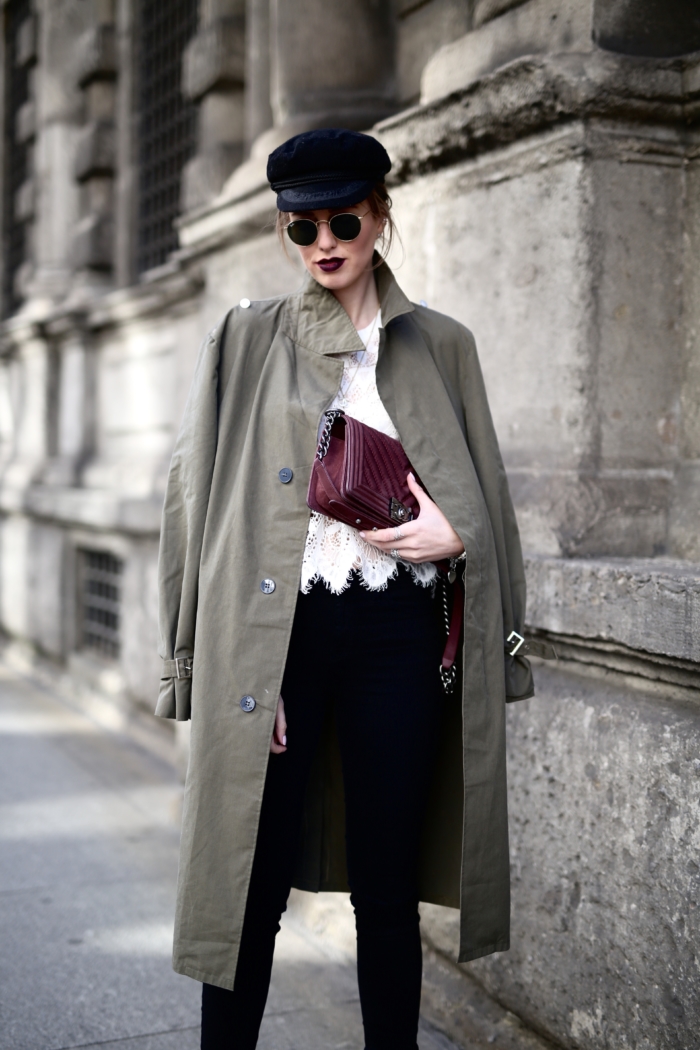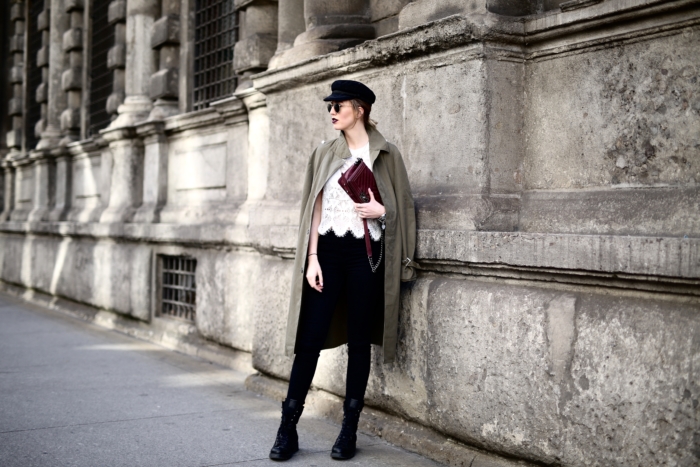 ---
My Look:
Trench coat: Pinko
Pants: Topshop
Top: Anthropologie
Shoes: Oxs
Hat: H&M
For more inspiration visit our Shop …