*this article contains Affiliate Links & PR Samples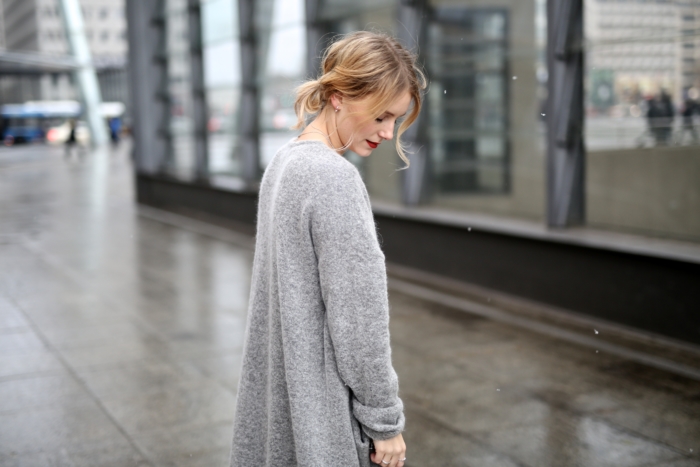 ---
It's time for Berlin Fashion Week again. Today another exciting week with many shows, events and reunions starts. The only bad news are the weather prediction, which provides negative grades. Nevertheless I'm trying not to stress myself because of the outfits and stay more focussed on the temperatures, than get dressed super extravagant.
But my taste of fashion has also changed considerably compared to the first visits of the fashion week. In my eyes the perfect look can be described like this: At first sight it seems very simple, but on the second glance you get tied by small refinements. It has to look like you combined the pieces spontaneously in the morning and didn't keep your head over the perfect color combination of bag, shoes, nail polish and co.
Therefore, you can see my first outfit from Berlin with an embroidered flared pants, pointed ankle boots, an oversized t-shirt and a cardigan. The delicate necklaces from Swarovski and Anna IJ fit so good to the low-cut top and little earrings are setting further subtle highlights. Well and red lips always fit perfectly don't they?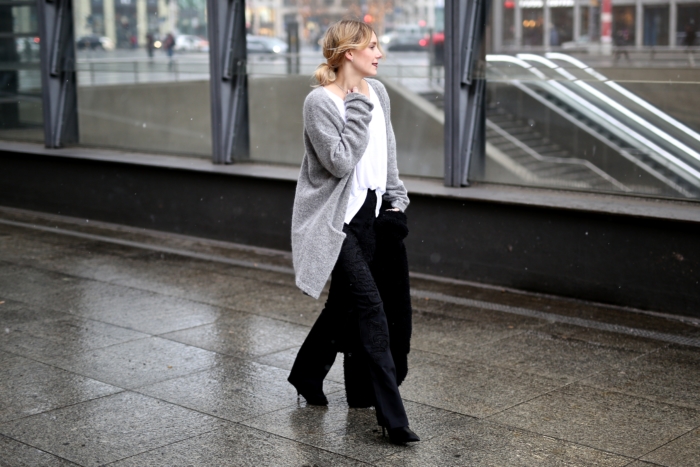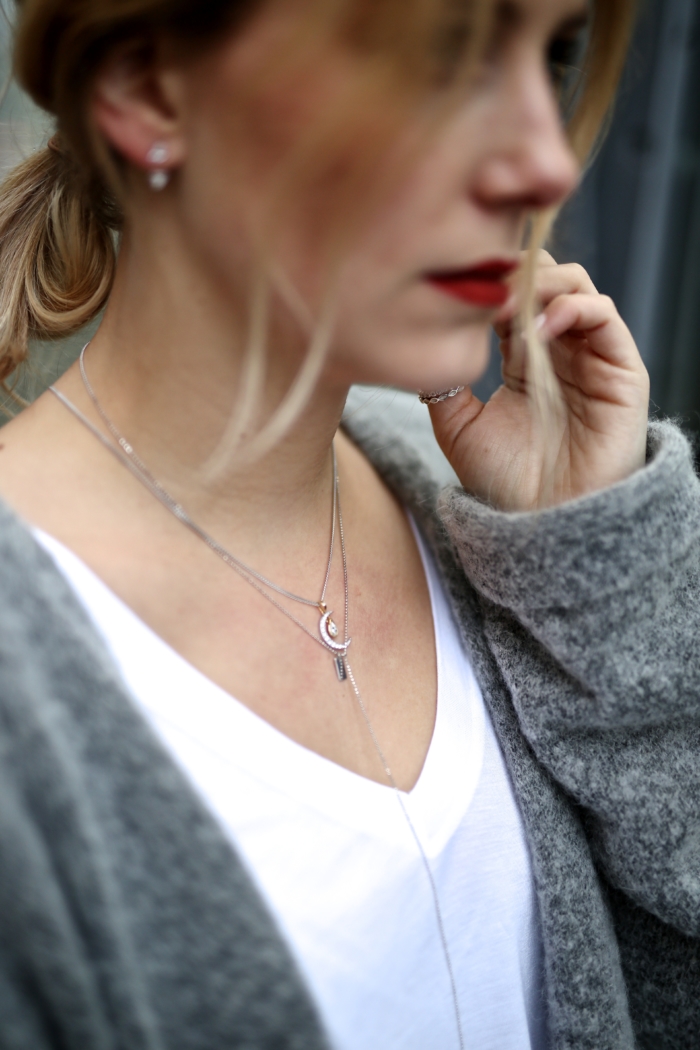 SHOP MY LOOK :
Cardigan: H&M (similare here)
Tshirt: Biluca (here) (similare here)
Flared Pants: Gina Tricot (similare here)
Coat: Zara Trf (similare here)
Jewelry: Swarovski & ANNA IJ (here)
Shoes: Poilei (similare here)
For more inspiration visit our Shop …