---
The Fashion Weeks in the winter time are different to the ones in summer. Obviously, you want to show off your stylish looks but that is more difficult than you think. Especially, if there are only 3 degrees Celsius outside and the wind is ice cold. You cannot take more than 10-15 minutes outside and you already linger after a hot tea or coffee. Your nose gets immediately red and your facial expression is completely frozen. The only thing that helps is the so called "layering look".
"The more layers the better! Thus, that is the only way you can get through these cold days during fashion week

."

For me the most important clothing piece for this year's Fashion week were tights. No matter what I was wearing, tights belonged to my basics! The Copenhagener definitely had a different temperature sensation as we did and therefore, seeing Sneaker und Culottes were no rarity on the streets of Copenhagen. The city definitely met my positive expectations. Thanks to the laid-back way, the cute café´s and the cozy atmosphere of Denmark I immediately felt home.
---
SHOP MY LOOK: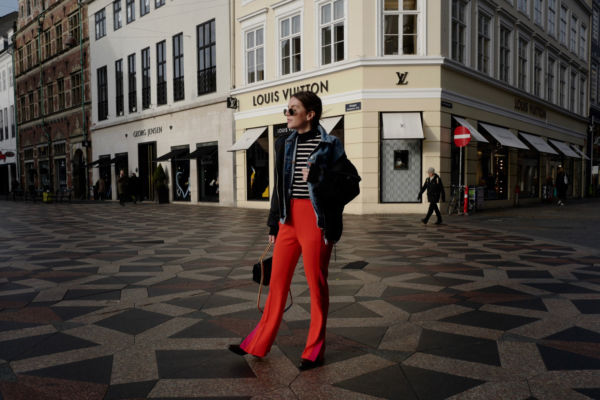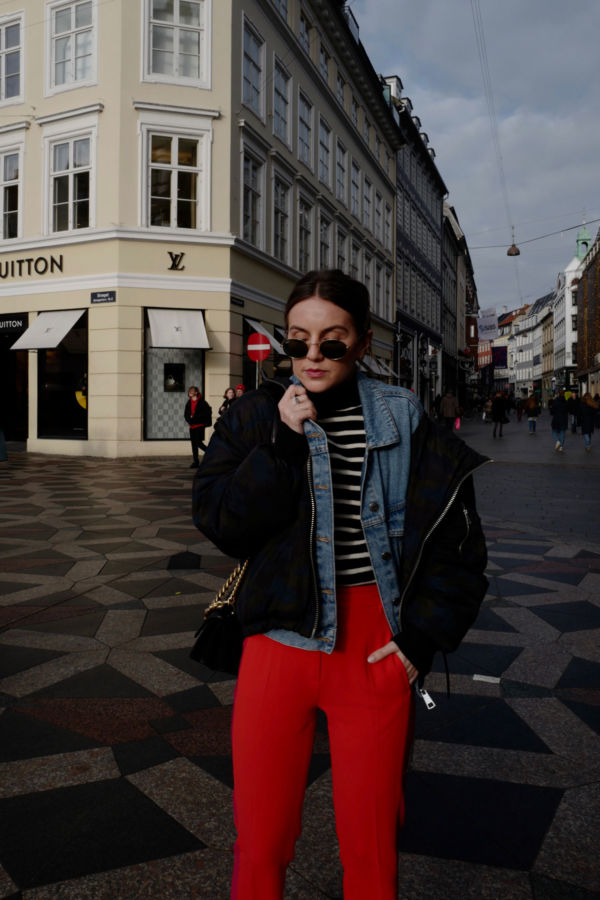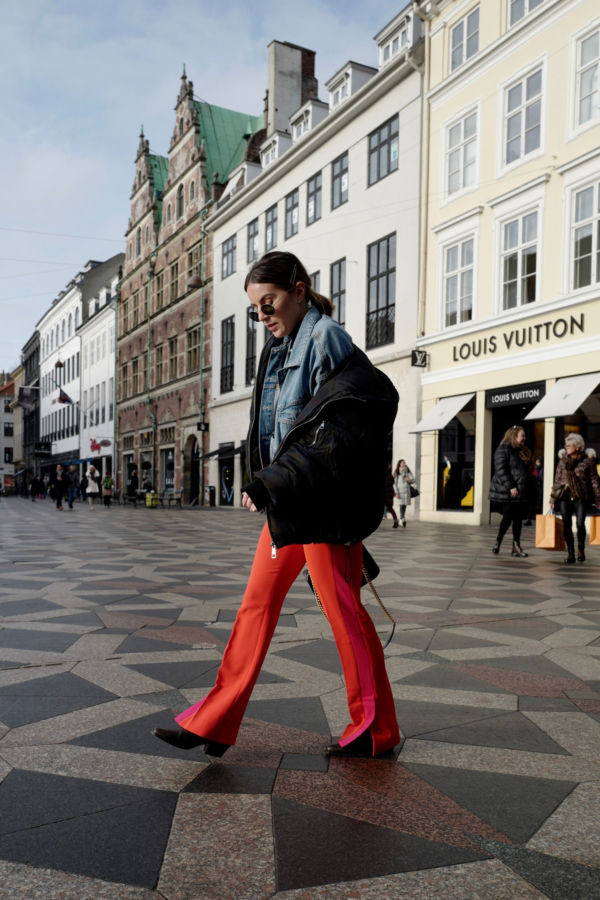 I WAS WEARING:
Jacket: Zara (similar here)
Jeans Jacket: H&M  (here)
Pullover: Commes des Garcons (similar here)
Pants: Marc Cain (similar here)
Shoes: Shoppisticated Collection (here)
Bag: Chanel (similar here)
Shades:  Ray Ban (here)
For more inspiration visit our Shop …