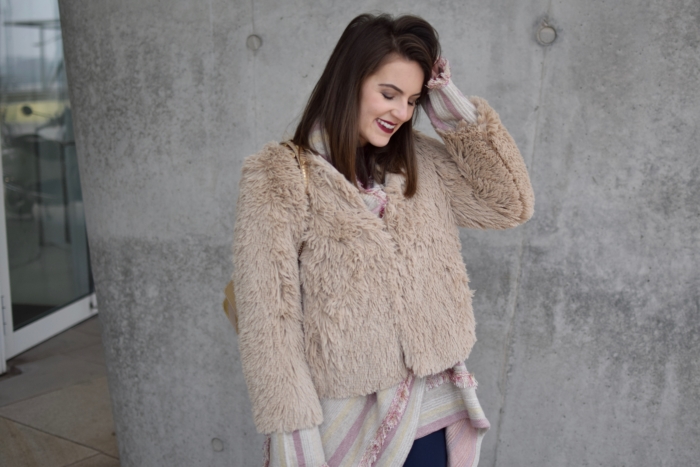 Shop my Look:

---
Christmas is around the corner. There are just two days left and everyone will be at home with their families to enjoy the night before Christmas. I'm a huge Christmas fan and I love to enjoy the pre-Christmas season. The Christmas holidays are very special for me, because I have finally time to be with my family and my beloved ones.
"It's beginning to look a lot like Christmas."
So that I can really enjoy my Christmas time at home, I need a special but comfy look. It has to be chic, but also cozy. The perfect combination for a full stomach after the Christmas dinner. That's why I decided to go for this complete Patrizia Pepe look. A long, cuddly cardigan in bright colors is not only super trendy, but also keeps you warm during the holidays. The color of my fluffy jacket matched perfectly to the cardigan. This kind of jackets and coats you can see everywhere right now and I really love this trend. The bootcut pants are made of a stretch fabric and because of that, they are super comfortable. The cut also makes me look a little bit taller, especially when you combine ankle boots with such kind of pants. The highlight of this look is the golden bag. When I saw the bag, I immediately had to think about Christmas because of the color.

---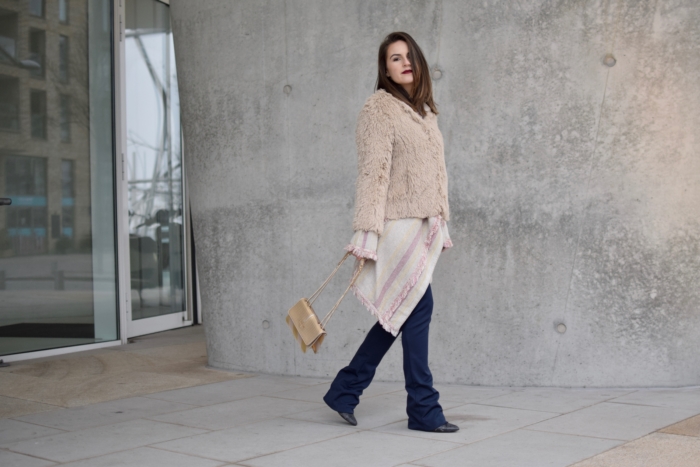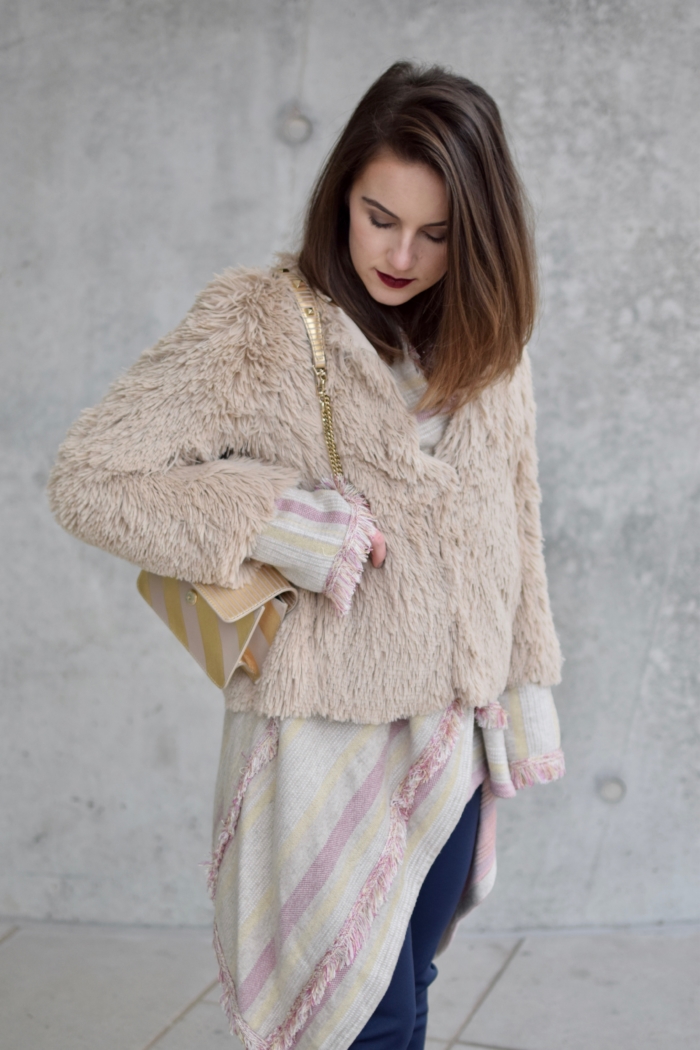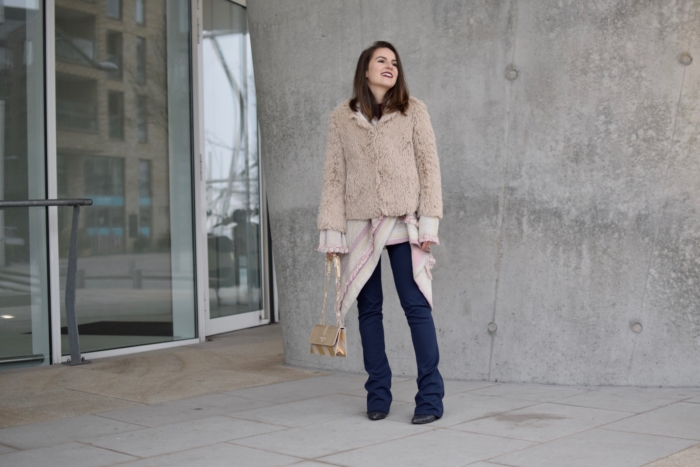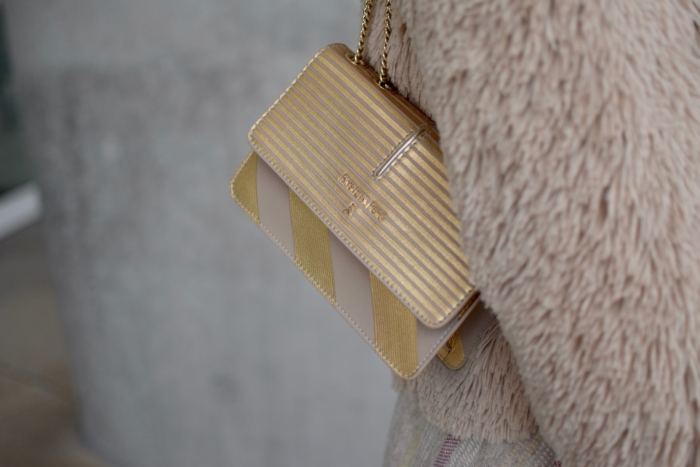 My Look:
Jacket: Patrizia Pepe (here)
Cardigan: Patrizia Pepe (here)
Pants: Patrizia Pepe (here)
Bag: Patrizia Pepe (here)
For more inspiration visit our Shop …