*this article contains Affiliate Links & PR Samples
Shop my Look:

---
Sometimes I just have to pull out two pieces of my closet and they just fit perfectly together. However, this happens rarely, because I often sit in front of my wardrobe and think what I want to wear today? But I think everything is a bit easier in summer. You can create a very nice look with just one dress without getting a headache because you don't know what to wear. 
I think I have a faible for white dresses and you will definitely see some more looks with a white dress. I can't say no to white dresses and often I have three different outfit combinations in my mind how I can wear it. Today I want to show you a look with a white dress and a vintage camo jacket. In my opinion the two colors match perfectly for a casual summer look. You can also spice up your outfit with some colorful sandals.
---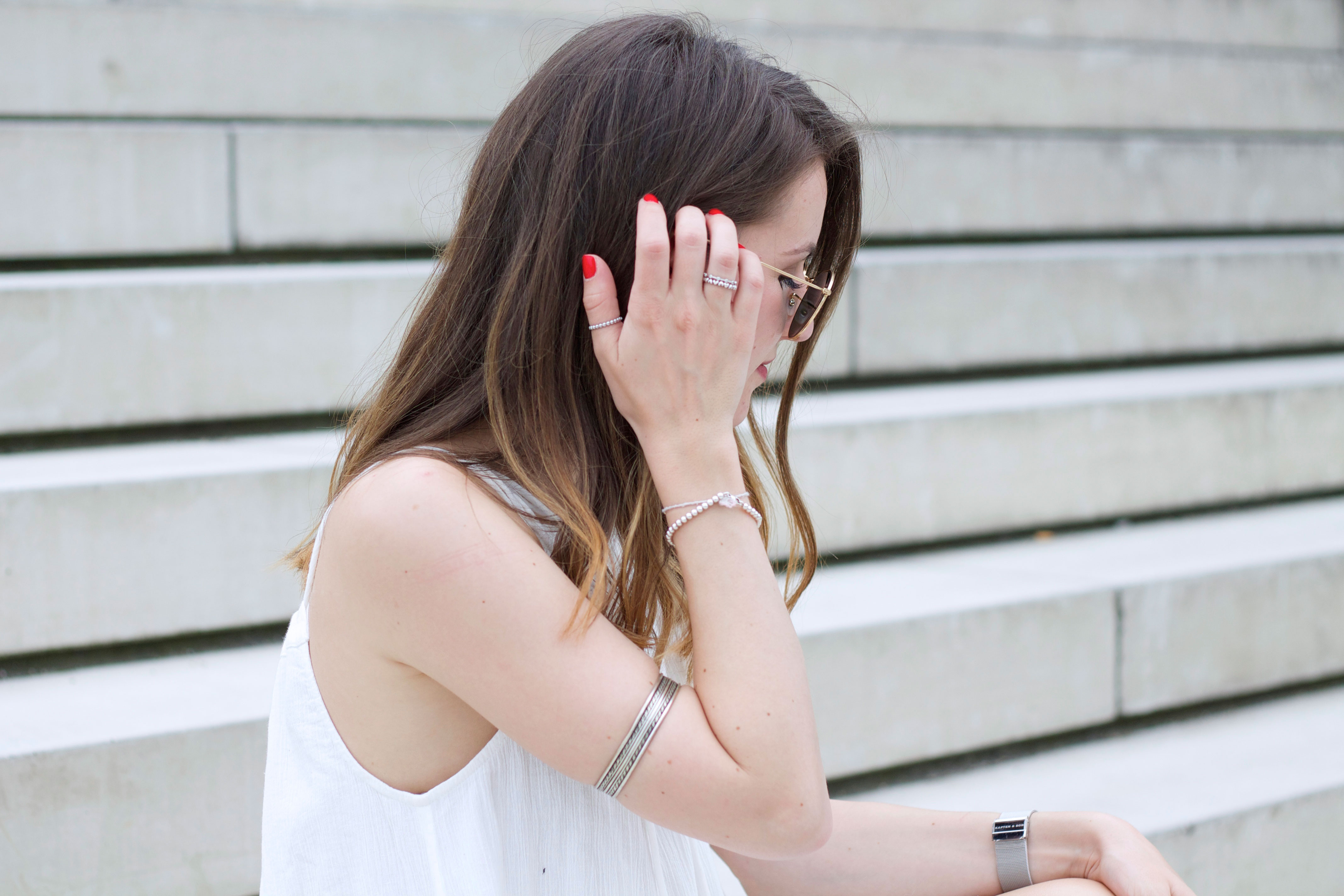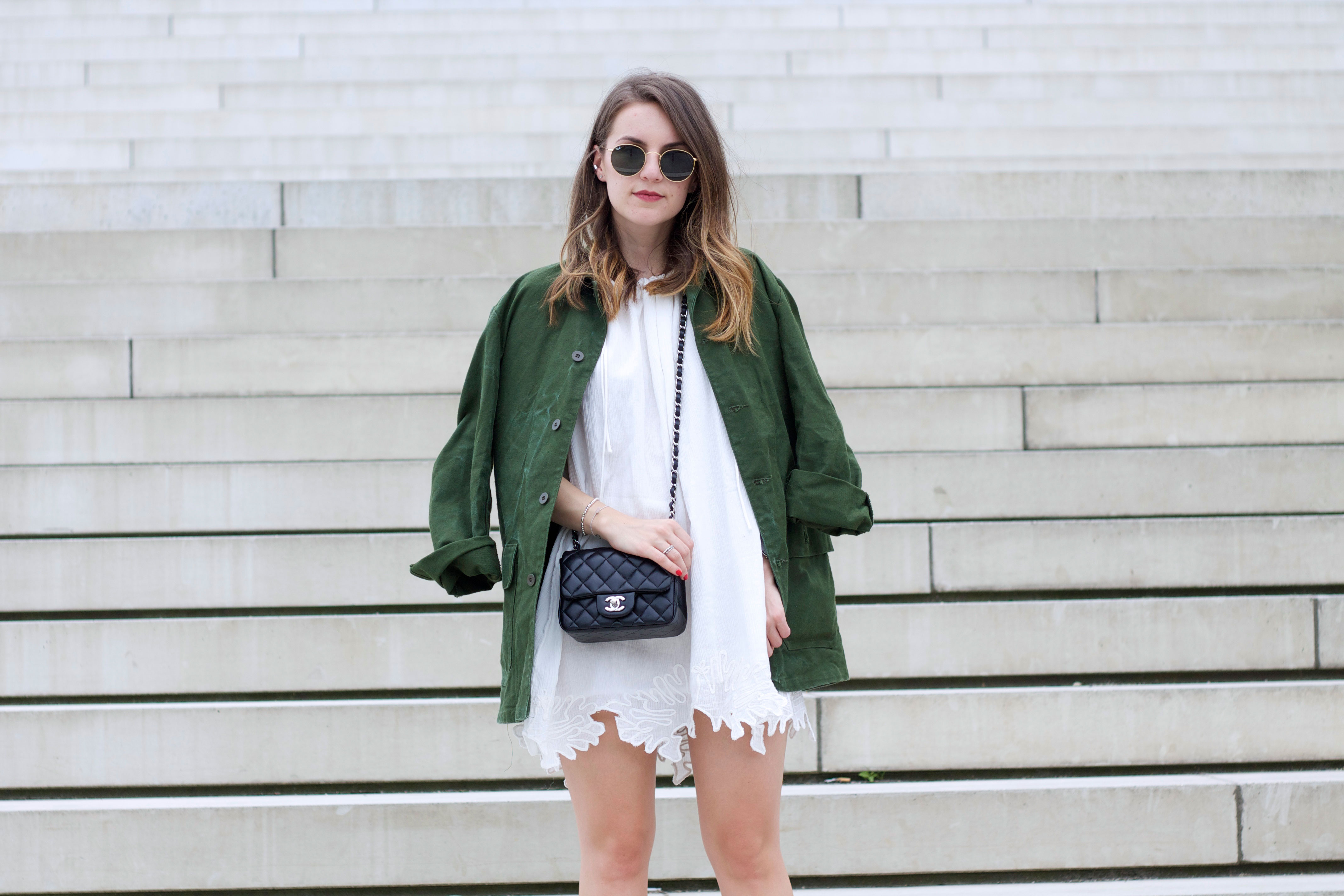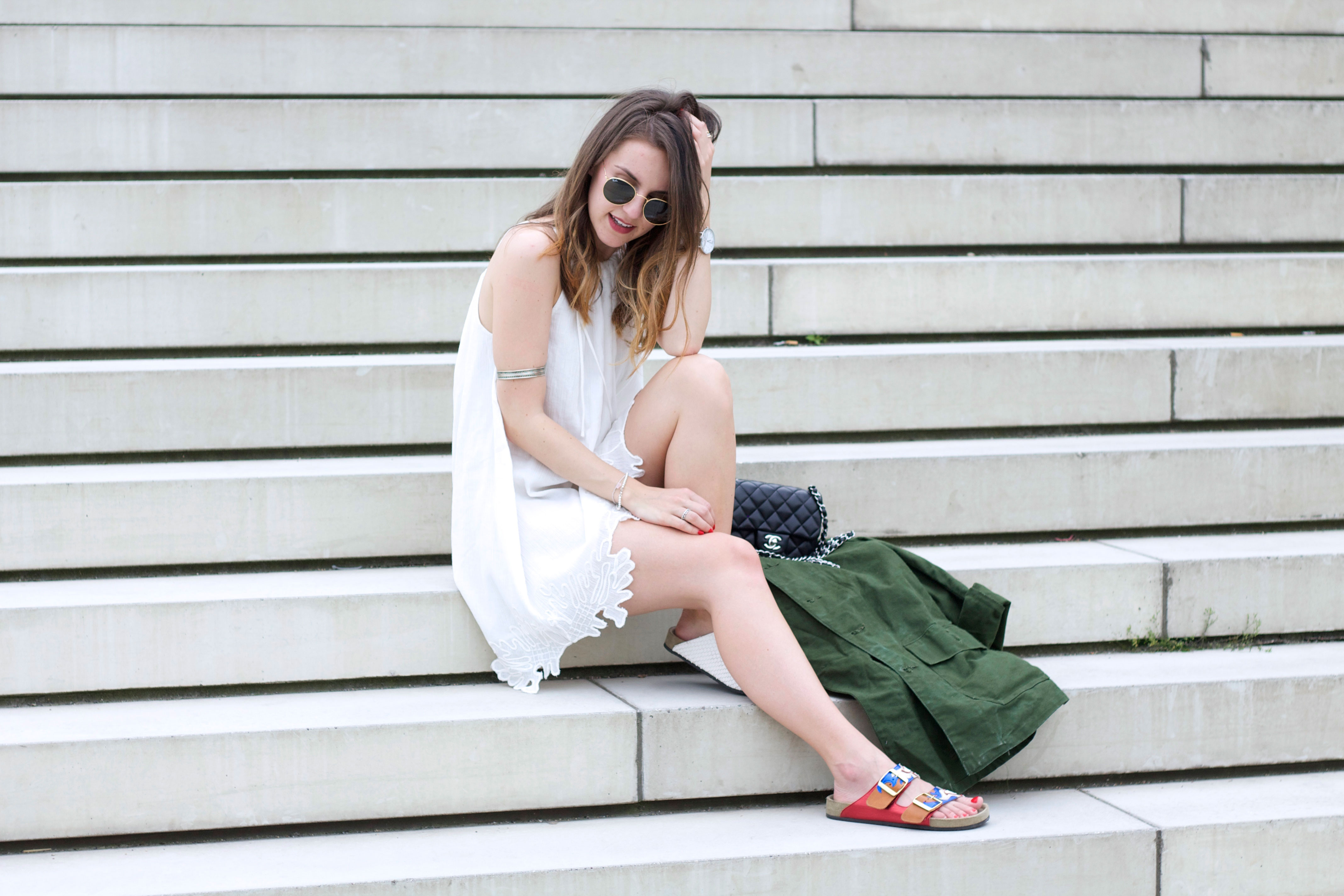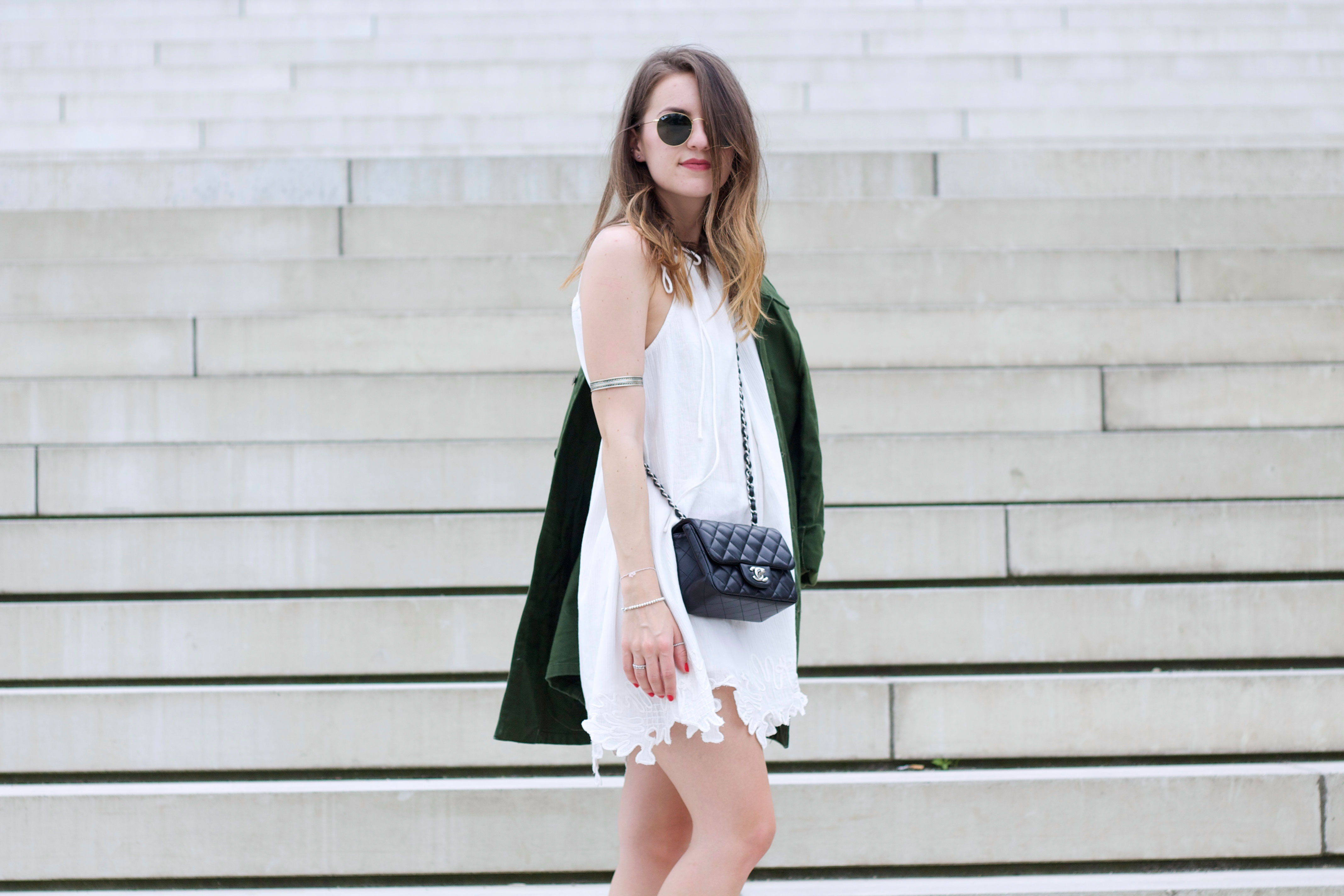 Mein Look:
Dress: Edited (here)
Jacket: Secondhand (similar here)
Bag: Chanel (similar here)
Shoes: Isabel Marant (similar here)
Shades: Ray Ban (here)
For more inspiration visit our Shop …