*this article contains Affiliate Links & PR Samples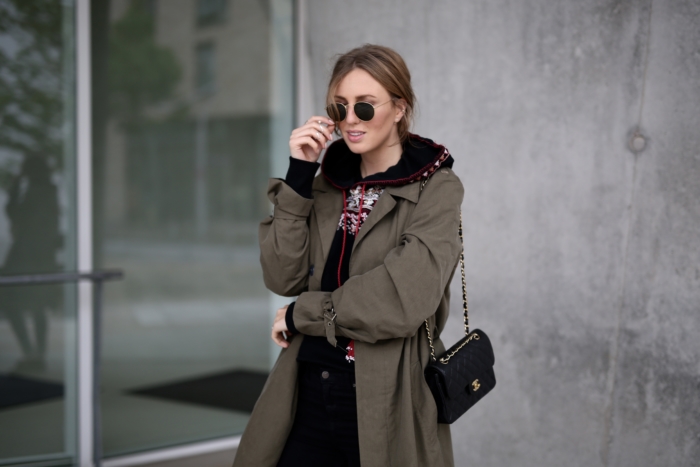 ---
"Embroidered Sweater and a Trenchcoat as a casual combi for the fall"
As I was looking for some old pictures, all of a sudden I stumbled across this look. I noticed directly that I had not even uploaded it on our blog, although the pictures were produced more than half a year ago. And once again only the realization remains …
"Time is running away!"
But I don't want to keep this look from you guys, as I think it fits perfectly to the fall season. Of course the red details can not be missing in this outfit. Because with only a little color, the rather colorless look can be improved very easily.
Since in Hamburg it always tends to cooler temperatures, it is important for me to be warm. But warm clothing doesn't equal a boring everyday look.
It is also possible to integrate a few more unusual sweaters into the everyday look so you want look every day the same. My embroidered sweater, which is lined with small sequins and pearls, is for me the ideal choice and a nice alternative to my otherwise rather simple sweaters.
[Kira]

---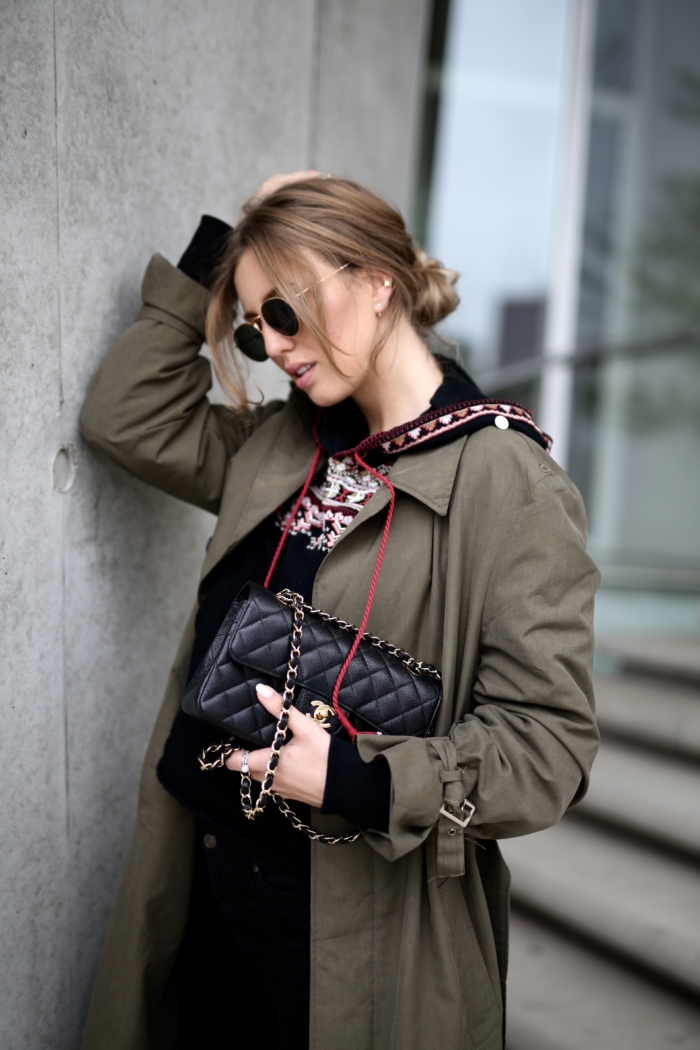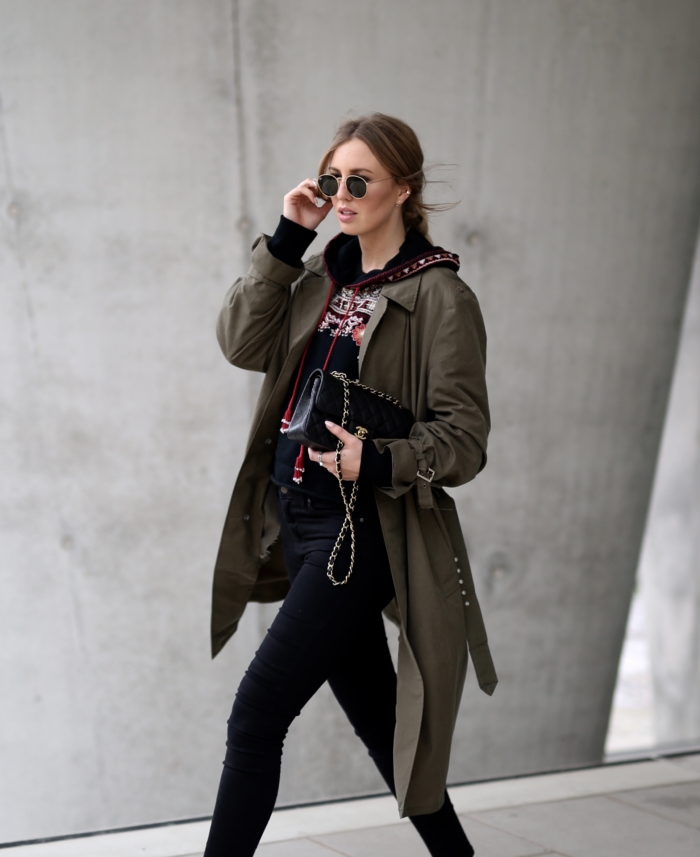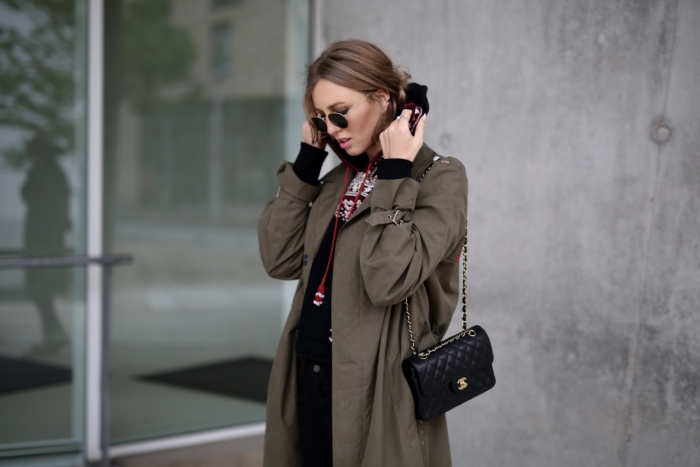 ---
My Look:
Trenchcoat: Pinko
Pullover: Zara
Pants: Topshop
Purse: Chanel
For more inspiration visit our Shop …




MerkenMerken
MerkenMerken
MerkenMerken
MerkenMerken
MerkenMerken
MerkenMerken
MerkenMerken