*this article contains Affiliate Links & PR Samples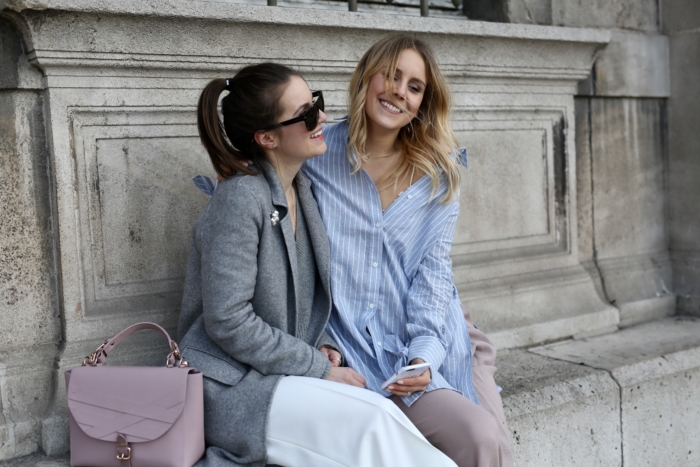 ---
This year a little dream came true. After Berlin, Milan and New York, we have been able to experience Fashion Week for the first time in France. Just one year ago trips like this would have been unthinkable because of university. Often we only followed our bloggersgirls on the social medias, while we wrote exams ourselves. But as difficult as it was back then, the more beautiful it is now to share these trips together and especially with you.
---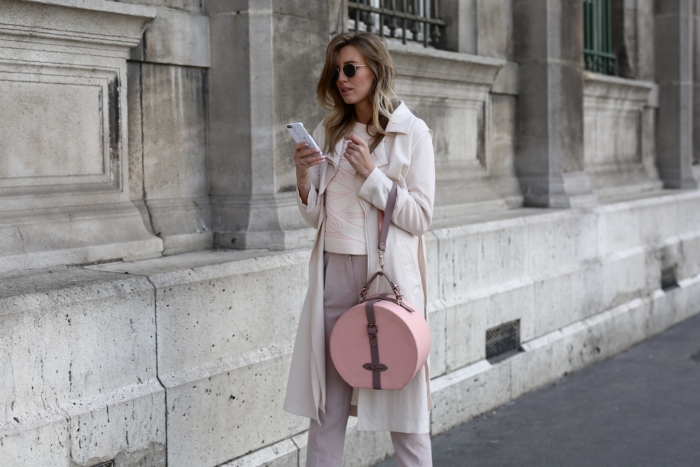 ---
And although we take you almost everywhere via Snapchat and Co. there are many quite unglamorous moments behind the scenes. So today we want to tell you some Fun Facts about our Fashion Week in Paris and prove, that you shouldn't always trust the perfect pictures;)
Sonja and I were infinitely grateful to Kira, for having a small language talent at our side. Without her we would have been quite desperate in Paris sometimes, with our scanty vocabulary, "Baguette, Fromage, Bounjour, Merci, and Bonsoir."
In Paris our best friend was UBER and we made most of sightseeing from inside the car. The timetable was just too tight and the language barrier and disorientation didn't necessarily encourage us to try our luck with the metro. But we've always enjoyed the journeys and organized our own small mini-backshow to "Shape of you- Ed Sheeran" and "Paris- The Chainmonkers".
The weather conditions on the second day and a huge portion of bad luck have ensured a new record. Never before have we spent 20 minutes in the UBER to be rejected at a previously researched photolocation. The nice blue gate, we found on Pinterest, belonged to a very exclusive cooking school, to which we had no access. Therefore we went to location two for another 20 minutes, where  the rain forced ourselves to improvise again. But with a scarf on the head as a rain cover, it finally worked out.
We have developed a ritual to fall asleep, which we would like to continue on further journeys. We put on our sleeping suits and watched an episode of our new series "A series of unfortunate events". We were quite enchanted by Baby Sunny and couldn't get rid of the catchy tune from the intro.
The result of this shooting in front of the Notre Dame Cathedral was definitely our shooting highlight.  Marina Hoermanseder is one of our absolute favorite designers and it was such a joy, to wear a collection that took your breath already on the catwalk.

---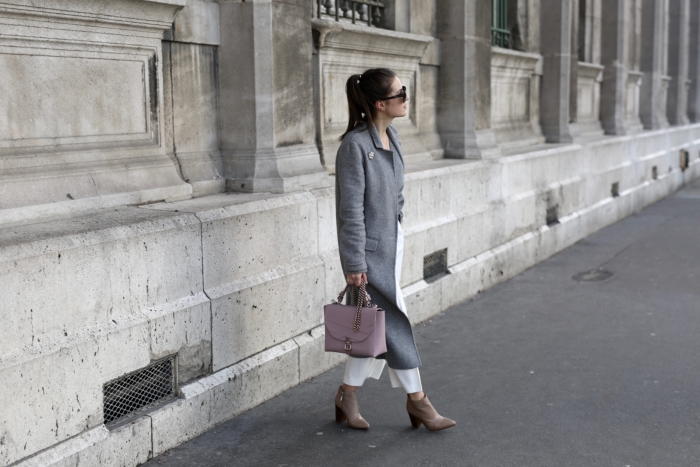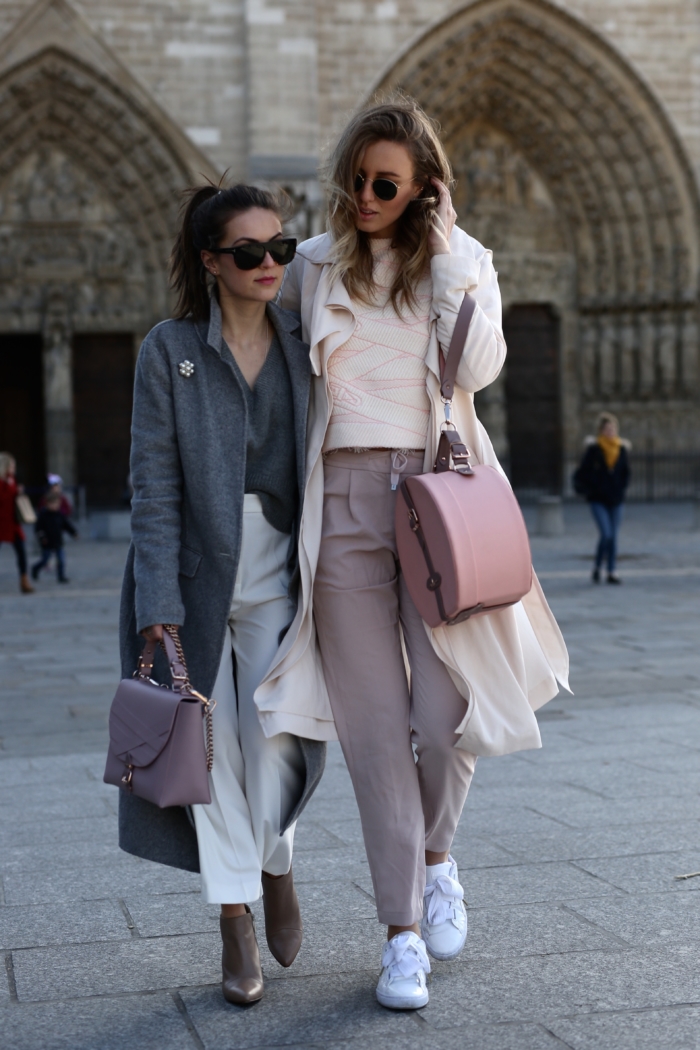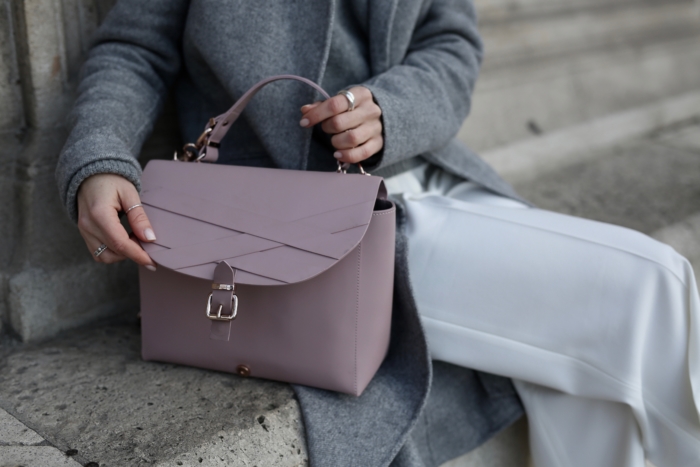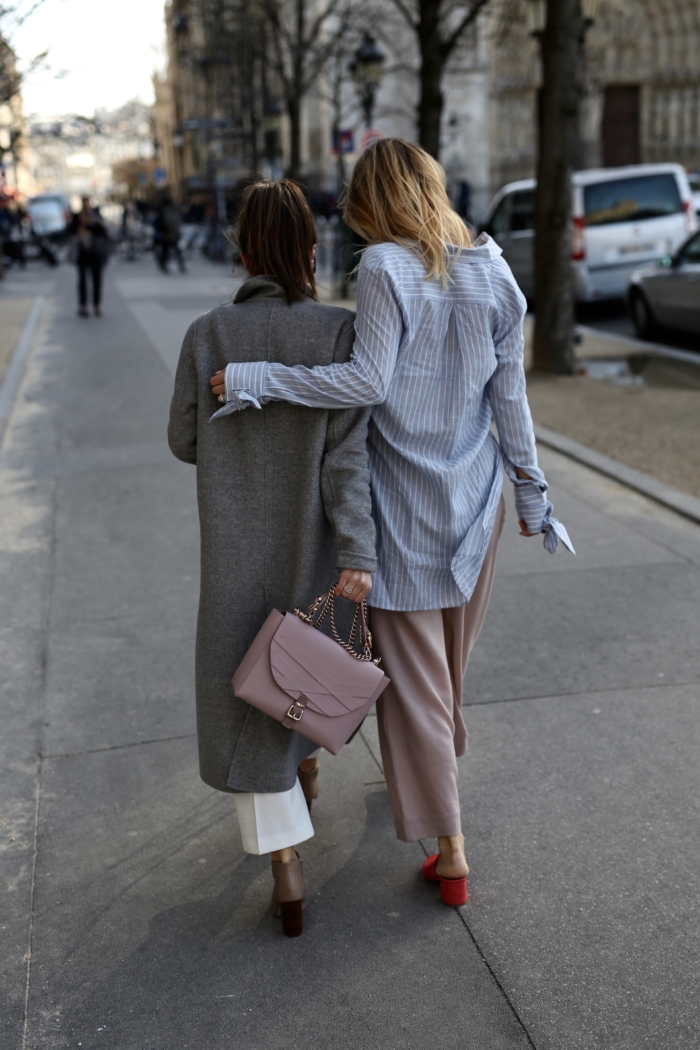 For more inspiration visit our Shop …