---
As so often, I experimented again and put together a spontaneous mix of all the ingredients I could find in the fridge. Since Asian cuisine is definitely one of my big preferences, I wanted to go a bit in that direction. The mix of fresh ingredients and herbs always surprises me and so all the ingredients gradually landed in the salad bowl. The highlight is definitely the dressing, that tastes particularly interesting due to sesame oil, soy sauce and cashew butter. Especially in summer a really great salad that tastes fresh.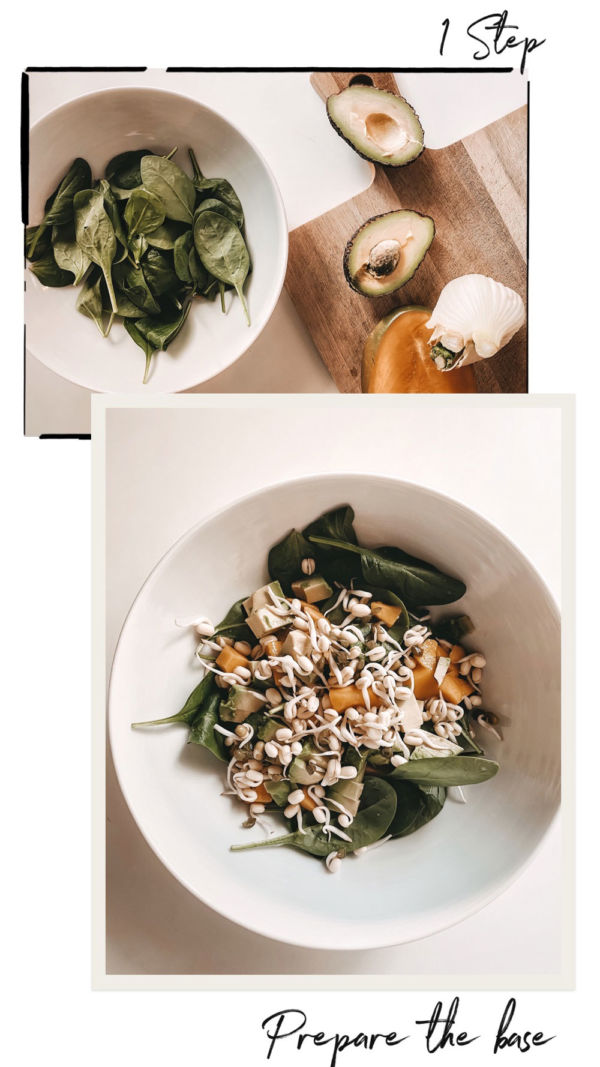 Prepare the base first. Baby spinach is ideal for the Asian salad. Wash a big hand of the spinach, cut a half avocado and a half mango into small cubes and add a few sprouts or mung beans.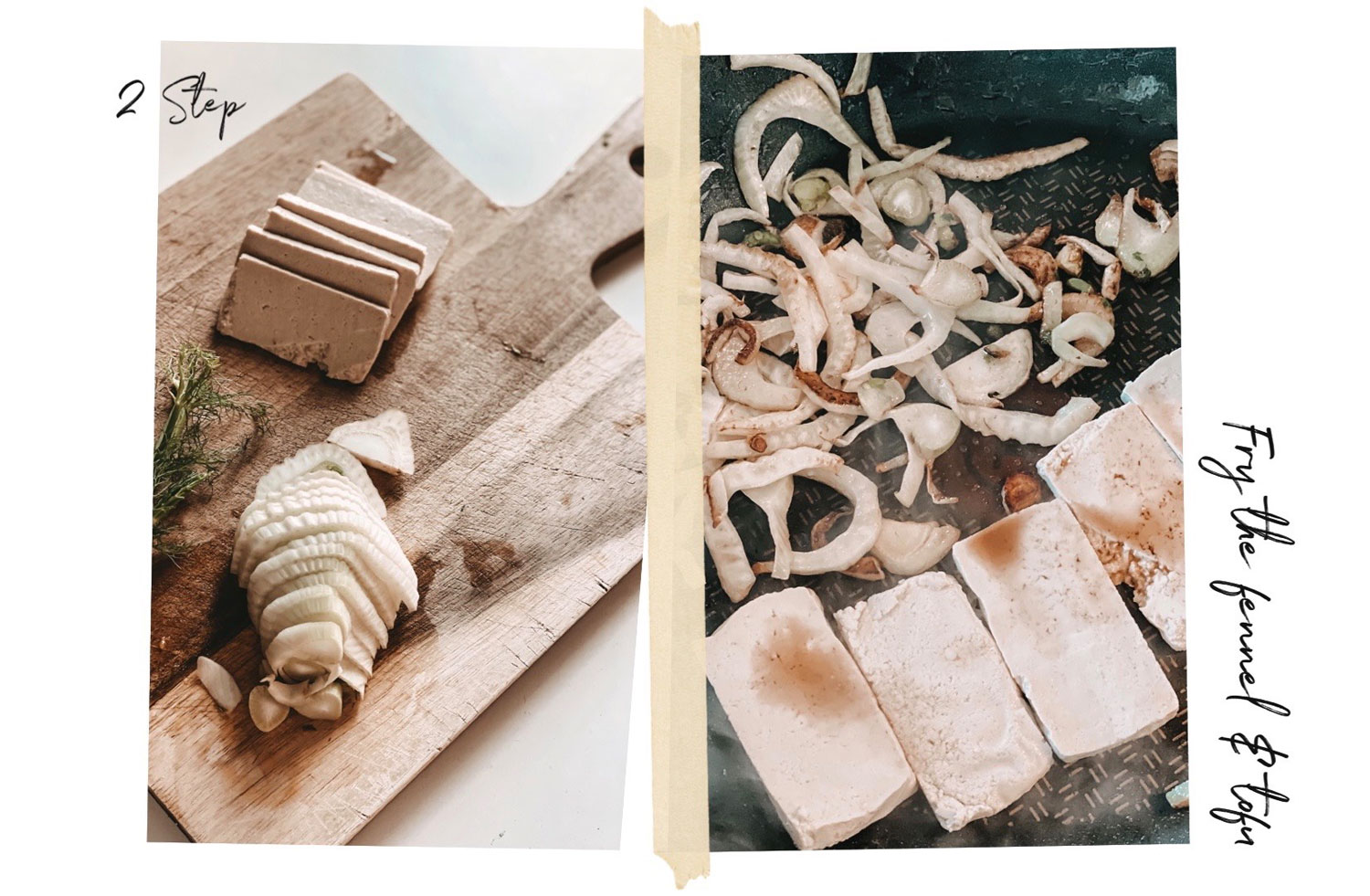 Fry a half fennel bulb and some tofu in a pan with sesame oil. The smoked almond tofu is very tasty and the salad gets an additional taste. Add some salt and pepper.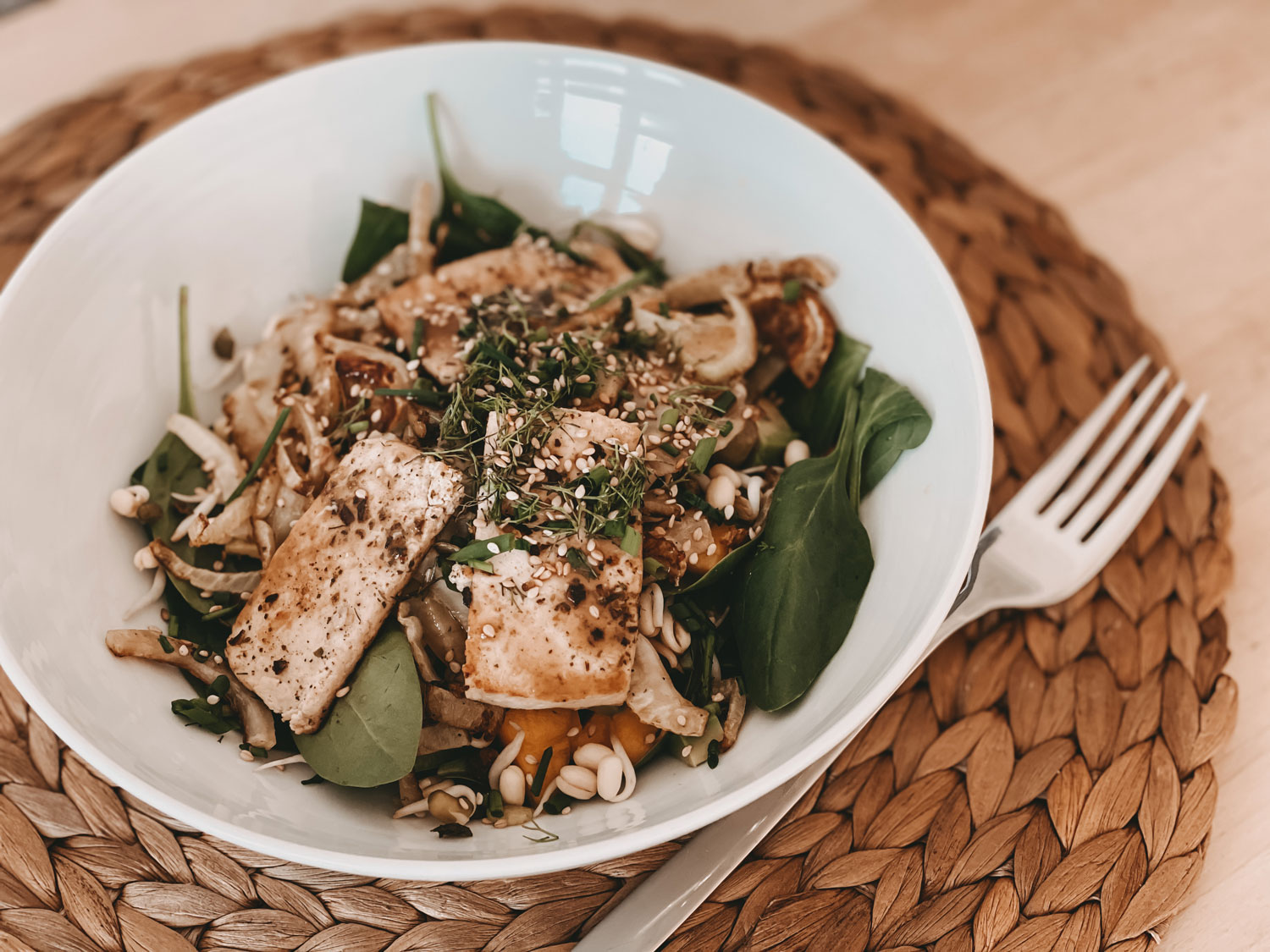 Garnish the Asian salad with sesame oil and fennel green. But the most important ingredient is still missing – The dressing!
Mix 1 tablespoon of sesame oil, 1 tablespoon of soy sauce, 1 tablespoon of water, 1 teaspoon of cashew butter and some honey. This combination also goes very well with rice bowls or any other salads that you want to give a slightly Asian touch. Give it a try, it's really so delicious 🙂
Enjoy! <3