*this article contains PR-samples & affiliate links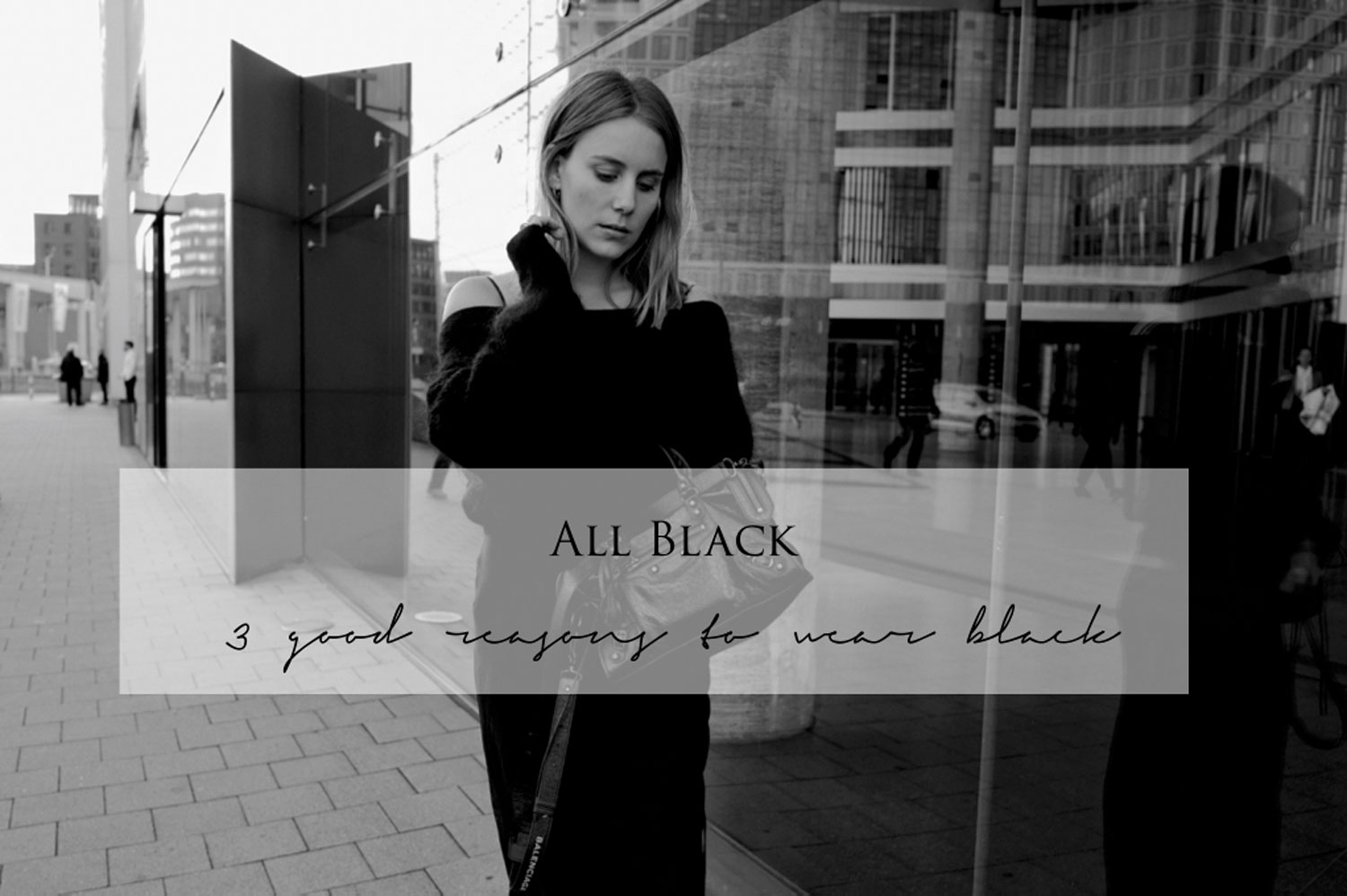 ---
No color is as timeless, minimalistic and expressive as black. If we want to be precise, black is not a classical color, it is called an achromatic color. What is the reason that black is always trending and everybody loves it? Why do all of us agree and love this dark color so much?
I found three of many reasons why to go with black, which have besides a good sense of humor some truth to them. Read them yourself and you are more than welcome to add some points to this list:
3 good reasons to wear black
If the wardrobe only features black clothes, everything goes together perfectly. Which means no searching for hours in the morning for the perfect color combination. Instead it means you can sleep 15 minutes longer.
2. You are perfectly dressed for any occasion, when wearing black. Going for a an after-work drink spontaneously is therefore no problem.
3. Your bank account is supposed to write black numbers? Have you ever thought about the fact that mis purchasing has its origin in the wrong color choice? You get easily tired of loud colors and you don't have that with black!
And if these three arguments aren´t enough to convince you. I quoted a few funny statements regarding the color black in fashion.  All of them are also excellent Instagram captions for your all in black look 😉
"I'll stop wearing black when they make a darker color." – Wednesday Addams
 "You can wear black at any time. You can wear it at any age. You may wear it for almost any occasion; a 'little black frock' is essential to a woman's wardrobe." – Christian Dior
"Women think of all colors except the absence of color. I have said that black has it all. White too. Their beauty is absolute. It is the perfect harmony." – Coco Chanel
"One is never over- or underdressed with a little black dress." – Karl Lagerfeld
"I think in black." – Gareth Pugh
---


---
KNIT IN BLACK

---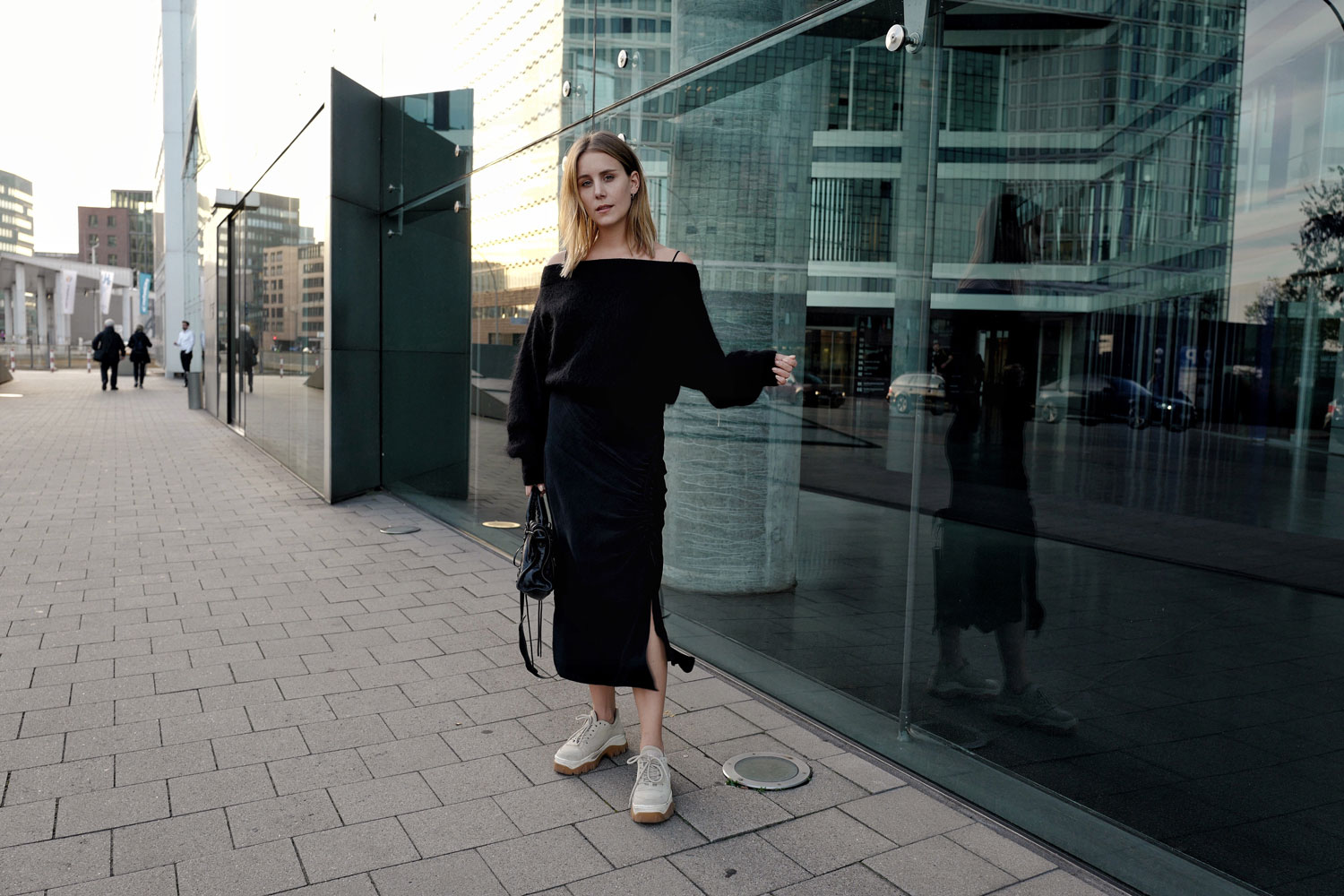 ---
PATTERN x BLACK

---


---
ALL BLACK

---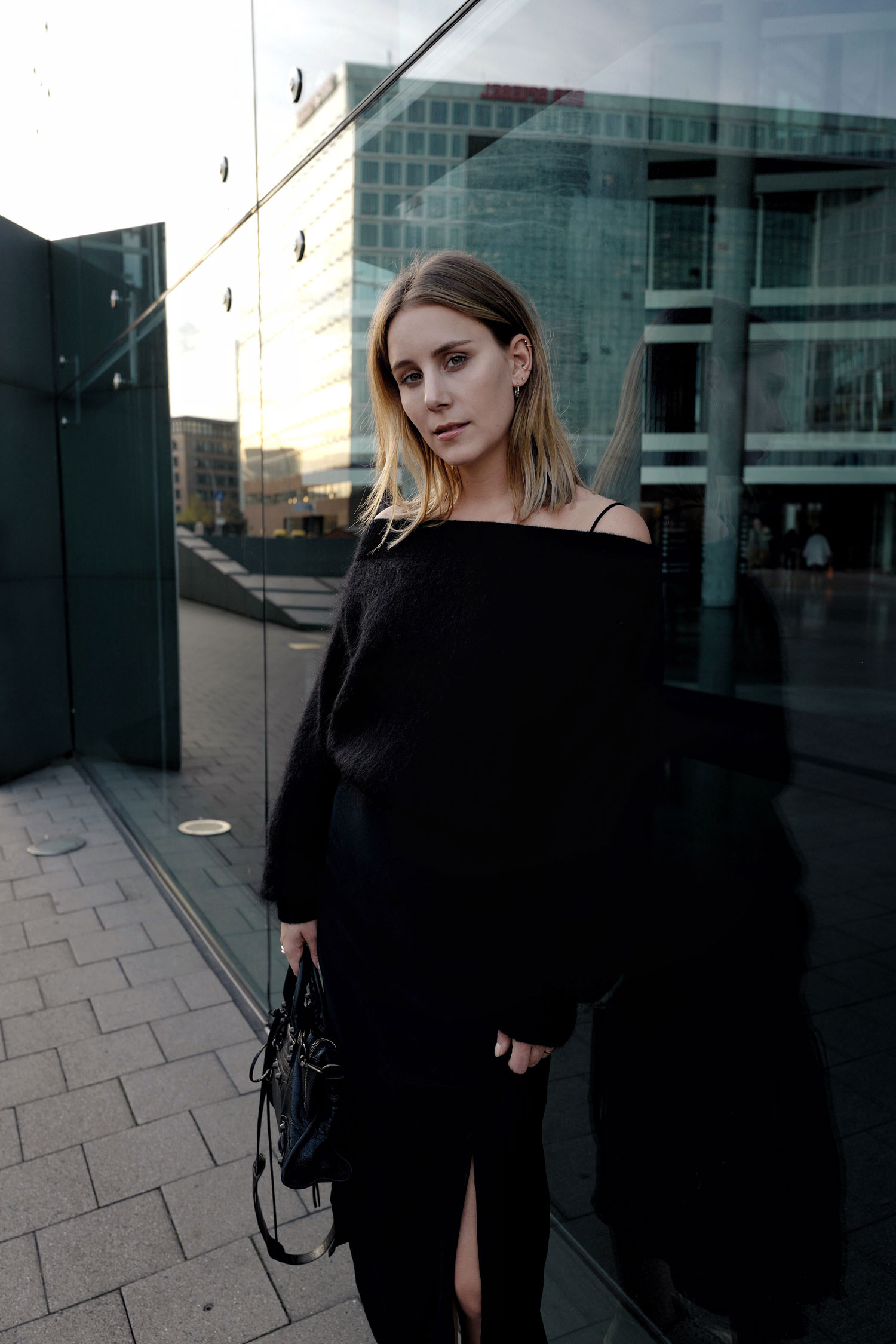 SHOP MY LOOK:
Pullover: &OtherStories (here)
Dress: Zara (similar here)
Sneaker: Bronx (here)
Bag: Balenciaga (here)
Earrings: asos (here)
For more inspiration visit our Shop …