*Anzeige/ Dieser Beitrag enthält *PR Sample & Affiliate Links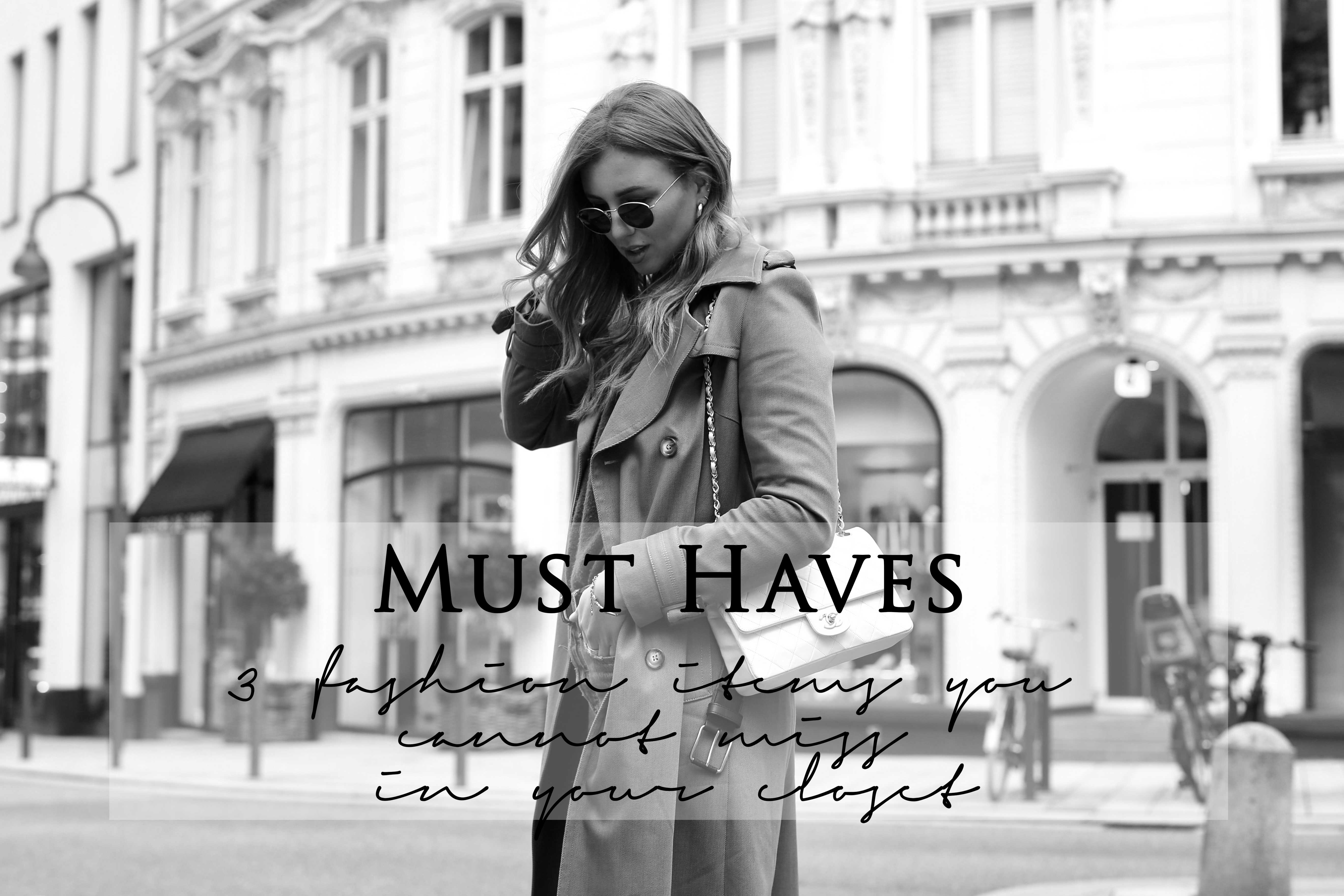 ---
There were times when I felt like I was wearing the same thing every day. I didn't think much about my outfit or my choice of clothes. Nevertheless, I always felt a strong interest in fashion and thought at the time that my look was fashionable and casual – which, in my opinion, wasn't the case today. Over the years I have developed my own style. Through my studies, the experience gained through our blog and my increased interest in fashion, I have been able to expand my style and have always remained true to myself.
But I also know the feeling… You wake up in the morning, take a look in the wardrobe and you have absolutely nothing to wear. Nothing to wear, although the wardrobe bursts at the seams.
"The typical problem of women"
And in the end one reaches again for the usual suspects and gradually trots to work. Some clothes make it easy in the morning. In my opinion, there are certain items of clothing that should not be missing in a woman's wardrobe. Of course I could give you a long list now, but in order not to make it too long, I would like to limit myself to my Top 3.
1. Blue Jeans
What would we do without the typical blue jeans? Casual, cool and perfect for everyday life – that's the Blue Jeans! A real all-rounder and always a good choice.
2. Trench Coat
A classic trench coat is a must in any wardrobe. It can look elegant and casual at the same time and is the ideal companion for every occasion. The classic Burberry Beige does not always have to be the one. I decided on a khaki green version of IVY & OAK and fell directly in love with the colour as well as the cut of the coat.
3. Ankle Boots
Not without reason we have founded our own shoe label "Shoppisticated Collection". To create the perfect shoes not only for us but also for you. Our Austin boots have a very high wearing comfort and are always welcome both during the day in the office and in the evening for dinner. Ankle Boots are real combination talents and are suitable for almost every look. A real must-have!

---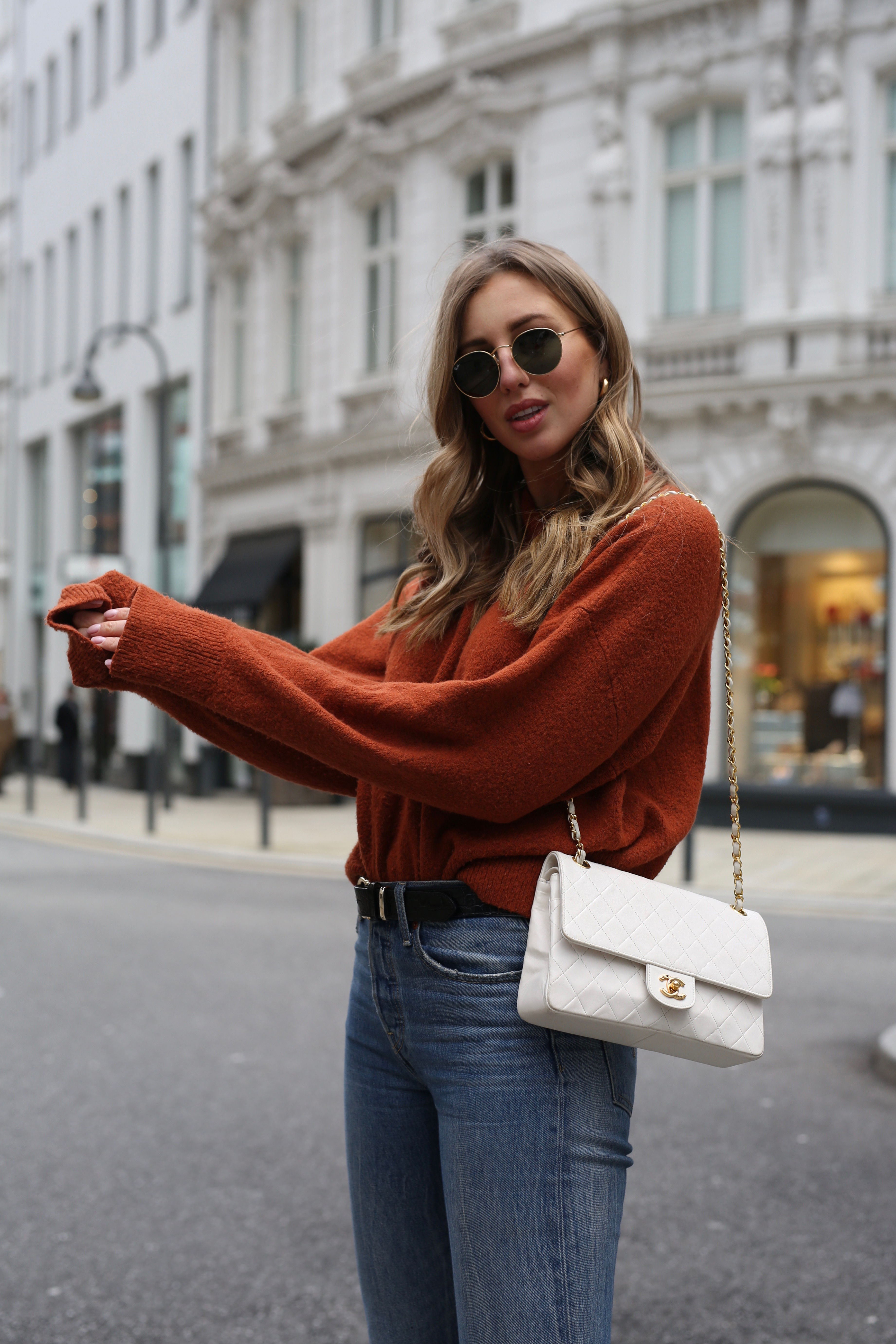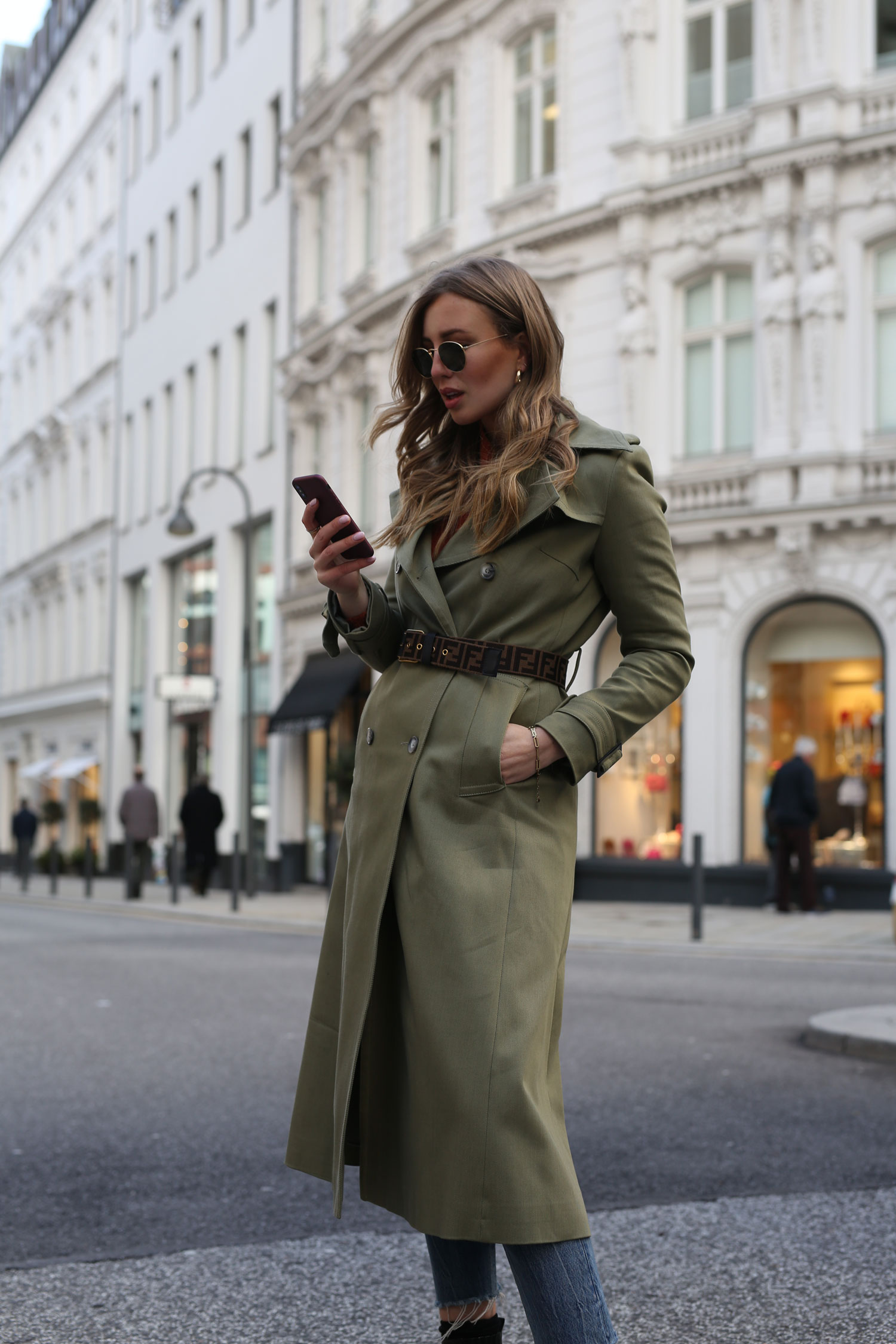 ---
Shop my Look:
Trench Coat: IVY&OAK
Jeans: Levi's
Belt: Fendi
Shoes: Shoppisticated Collection
Bag: Chanel
For more inspiration visit our Shop …