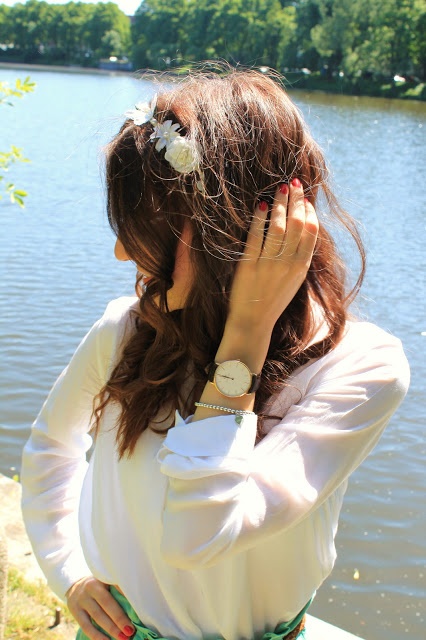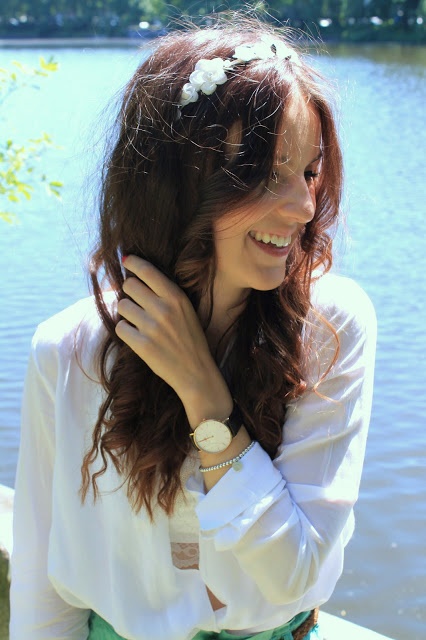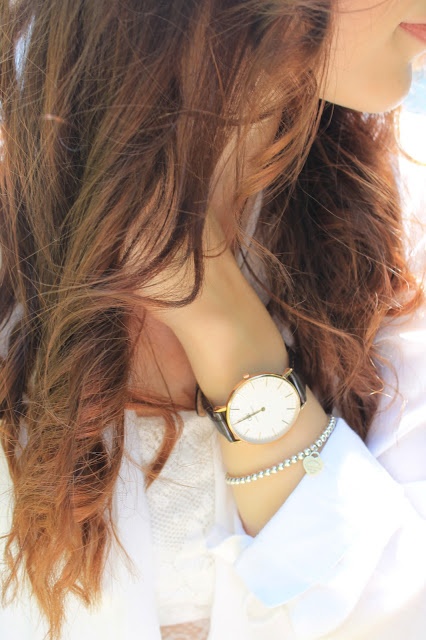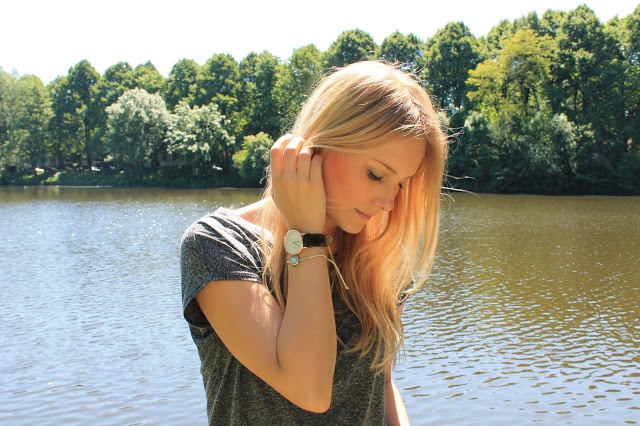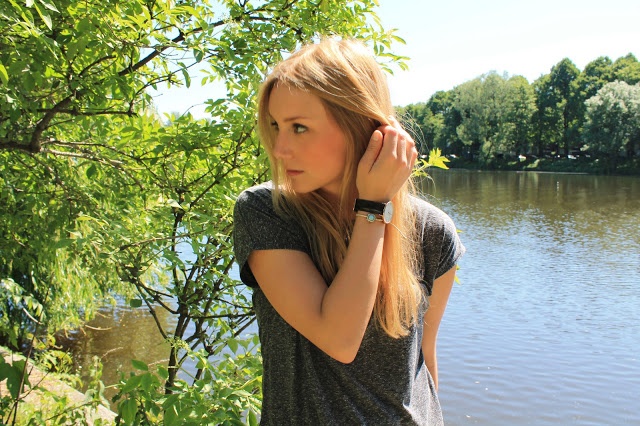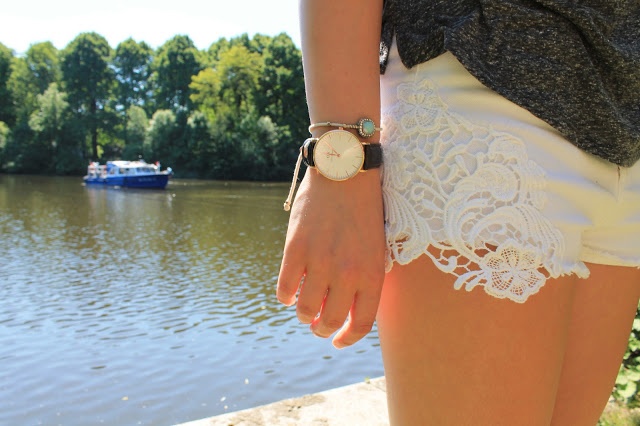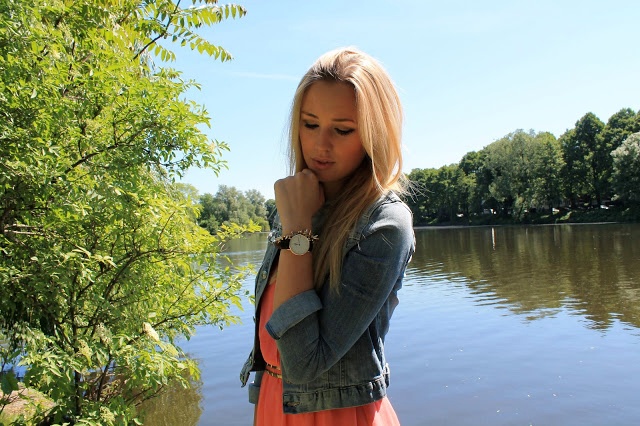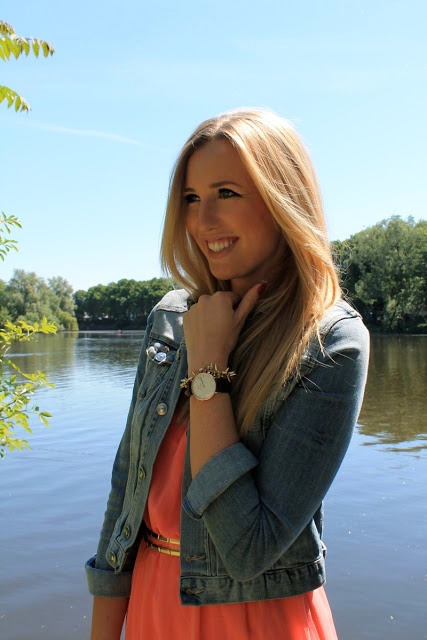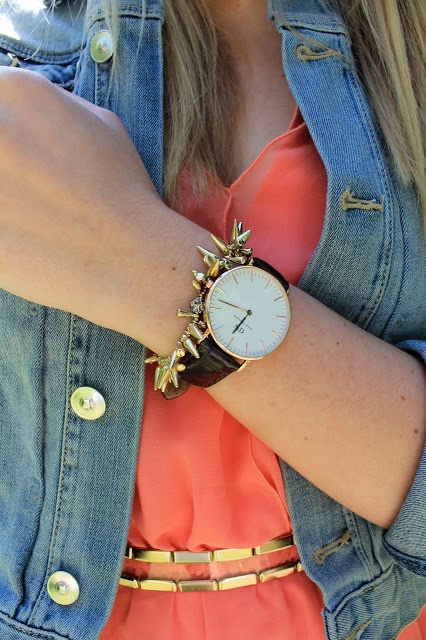 Daniel Wellington watch: Classic Yorker Gold Lady (here)
Heute wollen wir euch mit Stolz die wundervolle Daniel Wellignton Uhr präsentieren, die wir vom Onlineshop NeckwearNeckwearshop.de bekommen haben.
Neckwear hat eine tolle Auswahl verschiedenster Uhren, Sonnenbrillen und Accessories, die hauptsächlich für die Männerwelt gedacht sind. Also liebe Männer schaut doch mal beim Onlineshop von Neckwearshop.de vorbei, denn ein Mädchen wünscht sich nichts mehr, als einen toll angezogenen Mann an ihrer Seite. Außerdem gibt es auf der Seite tolle Anleitungen zum Fliegen- und Krawattenbinden. Also liebe Mädels falls ihr eurem Freund mit einer Krawatte aushelfen müsst, bringt euch diese Anleitung definitiv weiter!
Für uns Frauen gibt es natürlich auch tolle Dinge!
Der exklusive Onlineshop bietet verschiedenste Marken, wie beispielweise Daniel Wellington, Swatch und die Eigenmarke von Neckwearshop.de an, bei der ihr unter anderem modische Sonnebrillen finden könnt. Schaut doch einfach mal vorbei und lasst euch inspirieren.
Today we want to present you the beautiful Daniel Wellington watch we got from the onlineshop Neckwearshop.com. The onlineshop has a great selection of different watches, sunglasses and accessories. The items in the neckwear onlineshop are mostly for men, so guys just check out the onlineshop.
Because every girl wants to have a well dressed man on her side. Furthermoere there are nice tutorials how to tie a tie, so girls if your boy can't tie a tie you can help him with this tutorial.
For girls there are also some nice pieces to order, the onlineshop has a great selection of some brands like for example Daniel Wellington, Swatch or the house brand by Neckwearshop.com where you can find among other things some beautiful sunglasses. So just check out the Neckwearshop.com onlineshop and let it inspire you.