*this article contains Affiliate Links & PR Samples


---
"Warm 34 ° C, refreshing Mediterranean water & the best company – what could I want more?"
Our very first week of my wonderful Greek vacation together with my love has passed. And still I can hardly believe my luck to be here again.
Since I was a little child, we traveled every year with the whole family every for at least six weeks to Parga to spend our summer holiday here. For me it is a magical place, that is adorned with many memories and still arouses happiness in me.
But it is a mystery to me that almost six years have passed since I visited Greece.
We know it all …
"Time flies by so quickly. Just in a blink of an eye another year has passed."
Therefore it's all the more important that we enjoy the time that we have now to the fullest.  For me there is no better place, for example to just relax and clear your mind.
[Kira]

---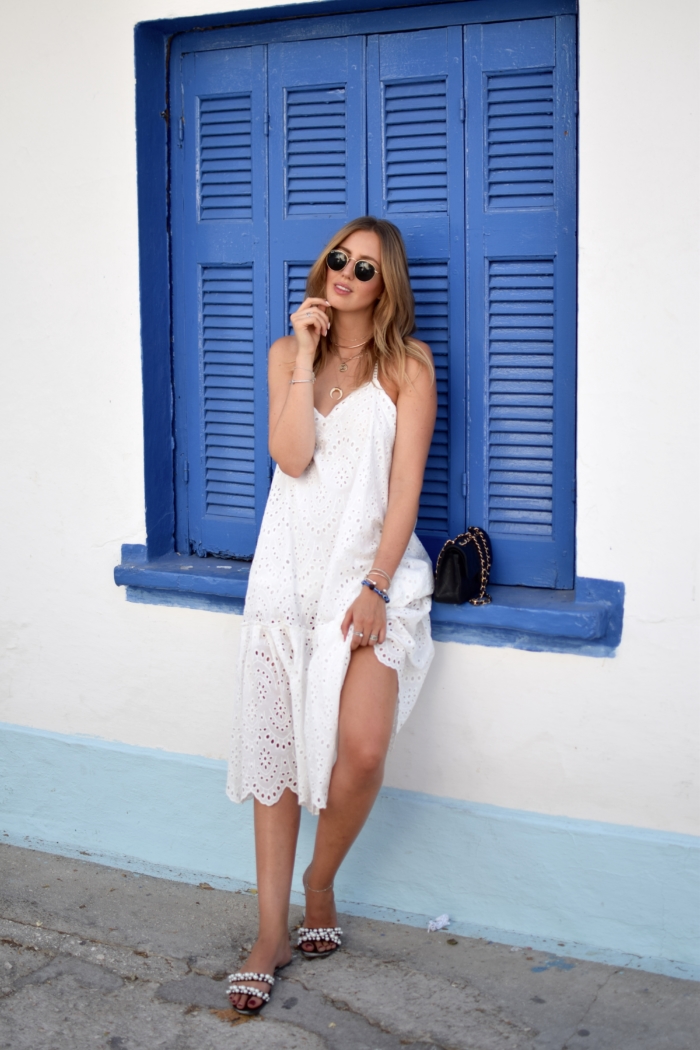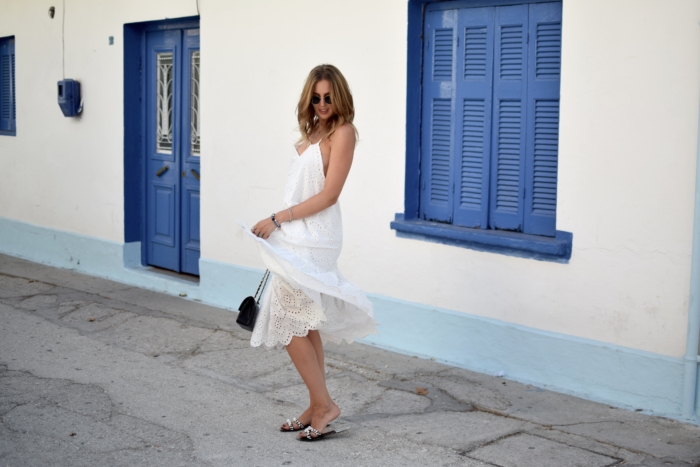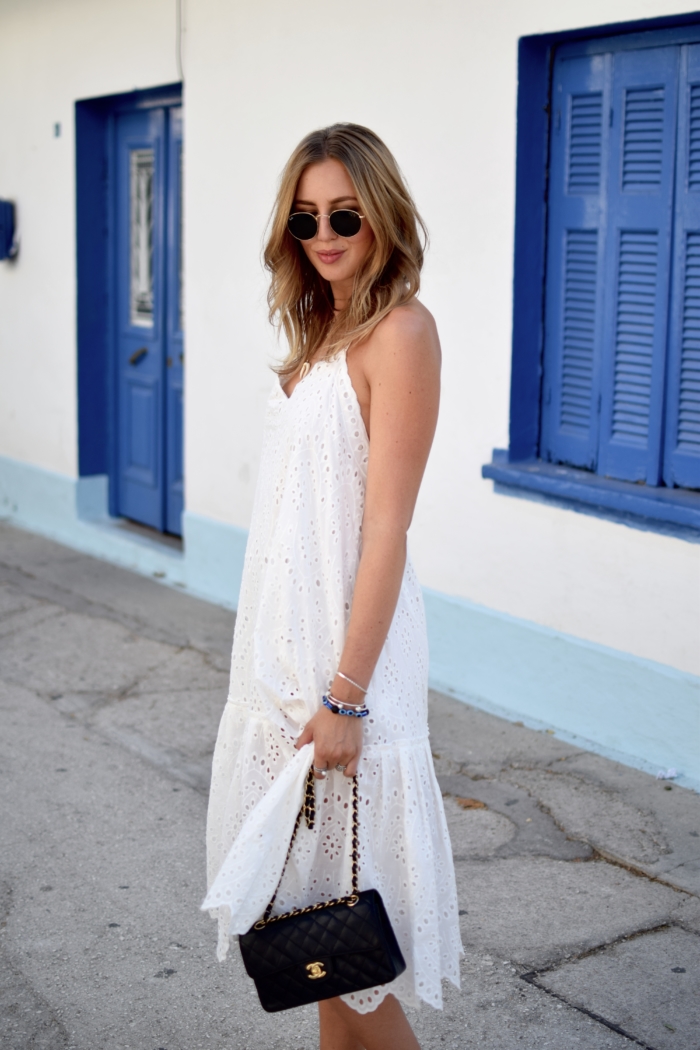 ---
My Look:
Dress: Zara
Shoes: Zara
Purse: Chanel
Jewelry: Pandora
Necklaces: Ariane Ernst, Parpala Jewelry, Chanel
For more inspiration visit our Shop …