*advertisement/ affiliate links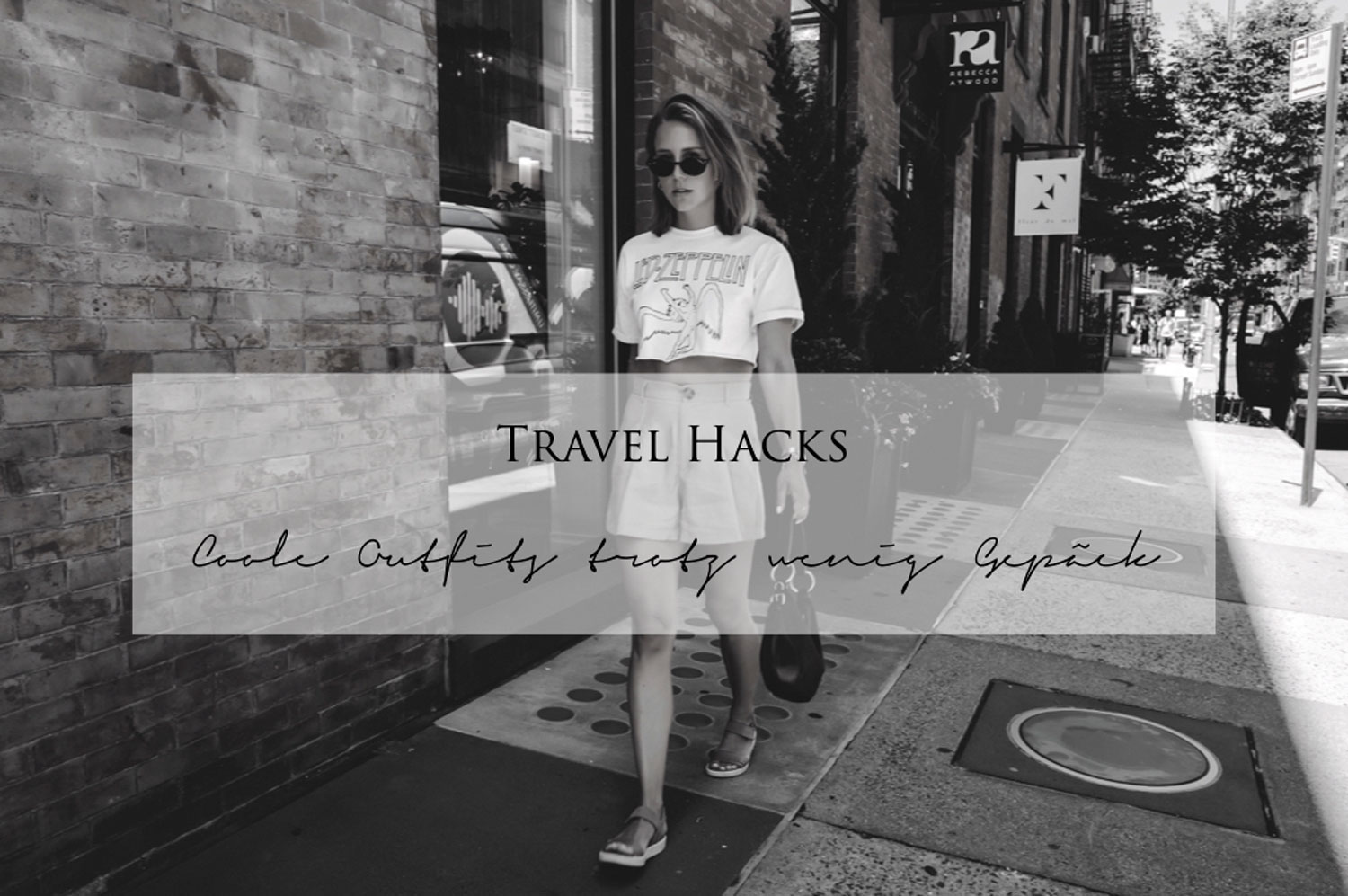 ---
For a long time, packing my suitcase was an unbelievable challenge for me and it stressed me out enormously. I wanted to be prepared for every eventuality, especially when I was on business trips and knew that a lot of pictures were being taken. If time was of the essence, I completely lost track and took too much luggage with me. Arriving at my destination I was always annoyed about myself and my bad organization.
With the years and each new journey the travel preparations become a little easier for me and also the packing of suitcases is only half as bad. Because I have noticed that it only takes a few considerations in advance to be perfectly equipped for a trip.
TIPS FOR PACKING SUITCASES
I always have a pair of cozy sneakers with me! Especially on city trips we are walking a lot and there is nothing more annoying than blisters. In addition, many dresses in combination with sneakers look a bit more casual.
Decide on your favourite pieces of jewellery and wear them as soon as you arrive. In addition, I only take one or two pairs of creoles with me to exchange and can vary a bit depending on the outfit.
Accessories such as colorful hairbands and sunglasses take up relatively little space in the suitcase and can provide variety in the choice of outfit. Basics can be worn several times and still be styled differently.
When packing, I always pay a little attention to the materials of the garments. The easiest way is to travel with pieces that show good creasing properties. I don't fold clothes with flowing fabrics, but roll them up and put them in the suitcase. In an emergency, however, small wrinkles can also be repaired with a hair dryer or smoothing iron;)
I always have pantyhose in my suitcase to make skirts and dresses more weatherproof. The space saving compared to a pair of trousers is enormous!
I always have a sleeping mask and earplugs in my luggage. These little helpers take up minimal space and prevent poor sleep.

---


---

---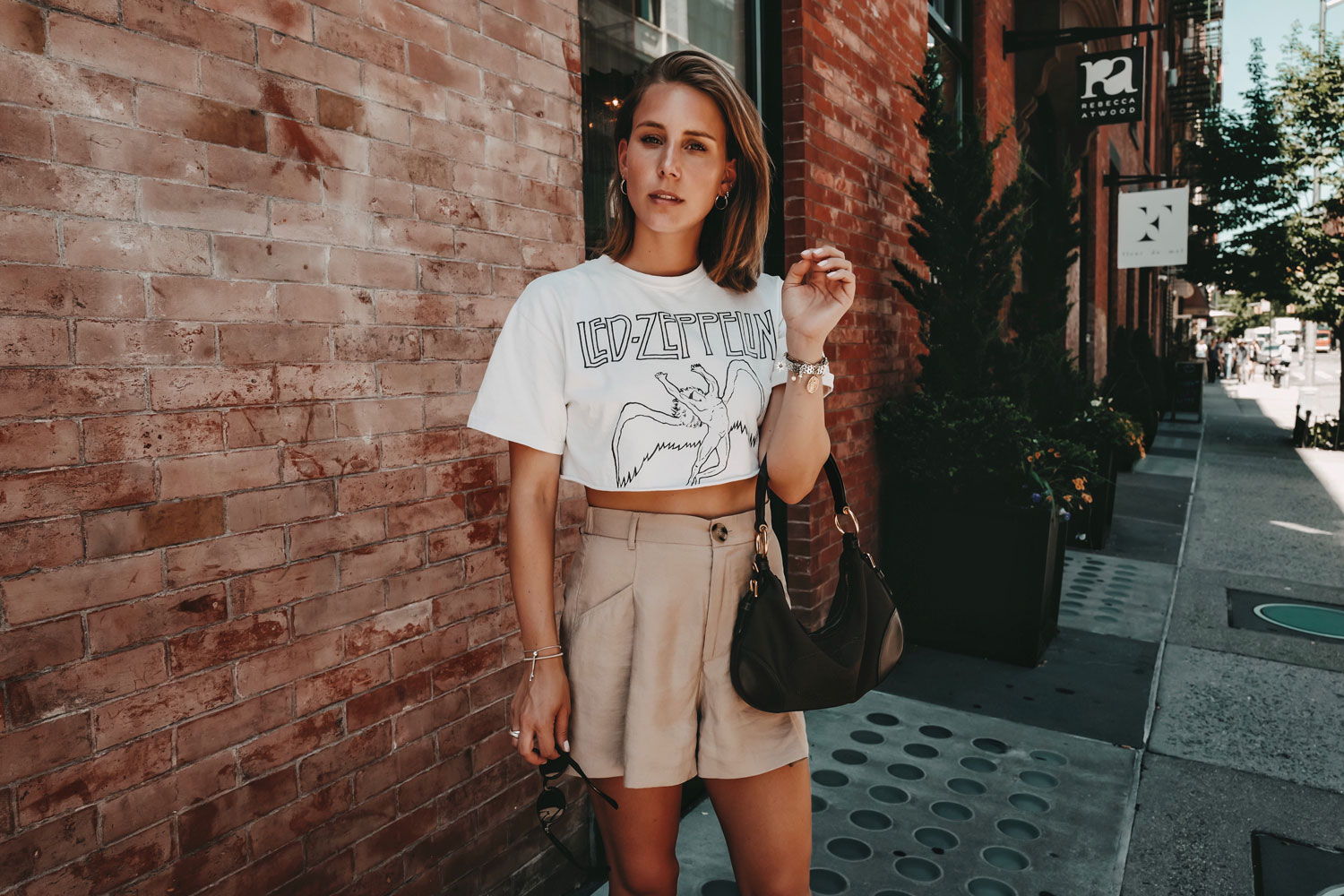 ---

---


---


---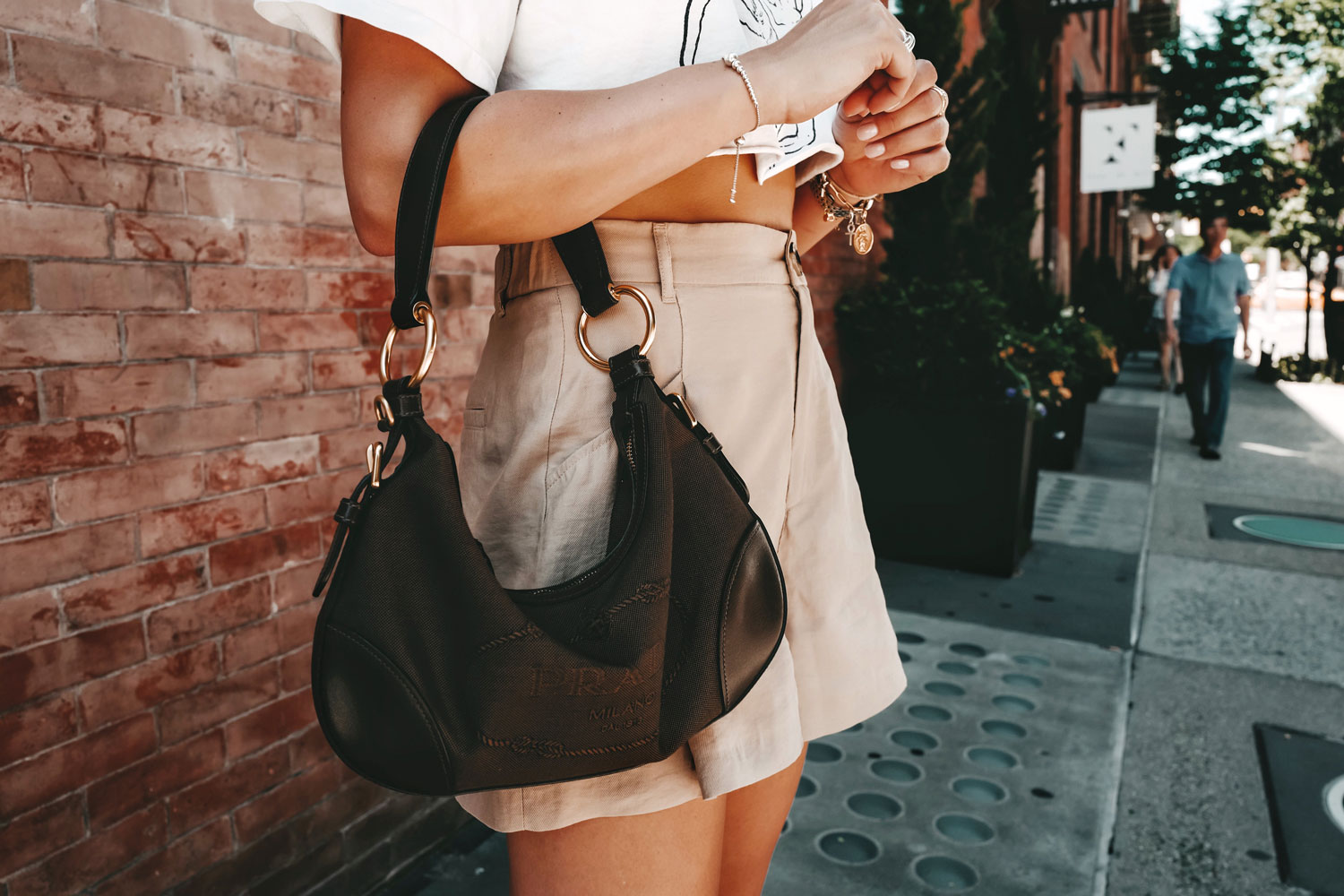 ---

---


SHOP MY LOOK:
T-Shirt: Brandy Melville (similar here)
Shorts: Zara (similar here)
Sandals: ecco (similar here)
Bag: Prada (here)
Sunglasses: Ray Ban (here)
For more inspiration visit our Shop …