*this article contains Affiliate Links & PR Samples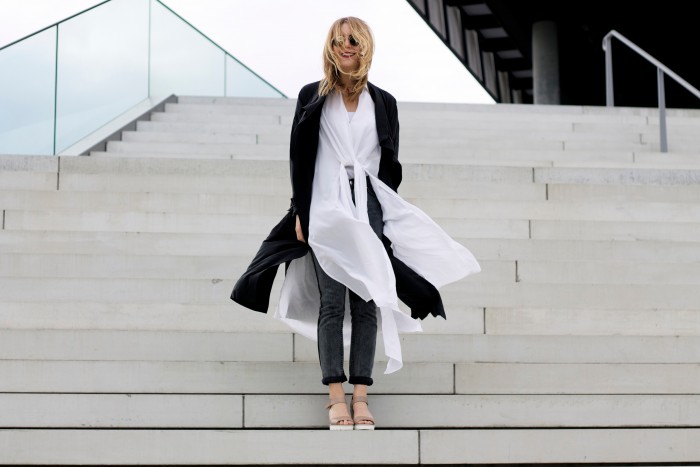 "Every woman should own a white blouse".. I thought, as I put this nice exemplar in my fictive shopping basket. Nevertheless I hoped that the blouse wouldn't fit or look good on me, because I really wanted to save money. I think this logic can only be understood by a woman.
But then the blouse lay in front of me and also worn it looks really impressing. Damn! Now I know I was in a bad situation! So cherub and imp started to fight and threw around with pros and cons. To get out of the way of bad compunctions, I decided to give myself one more day to think about.
But what will happen will happen! I spotted Leonie from OhhCouture, who was one of my favorite blogger and also became a lovely friend, was wearing exactly this blouse. Within a few seconds every doubt was forgotten and the imp trough triumphantly it's hands in the air. I had to admit, that I would be sad every time, I see a person wearing this beautiful blouse and so I kept it! A second fund of luck are these comfortable plateau heels from Tamaris, that enrich my shoe collection. This time cherub and imp could shake hands and be happy about the wise shoe- unreason.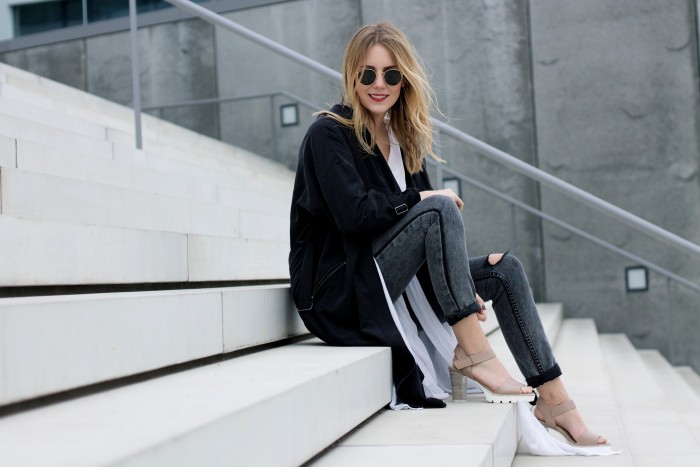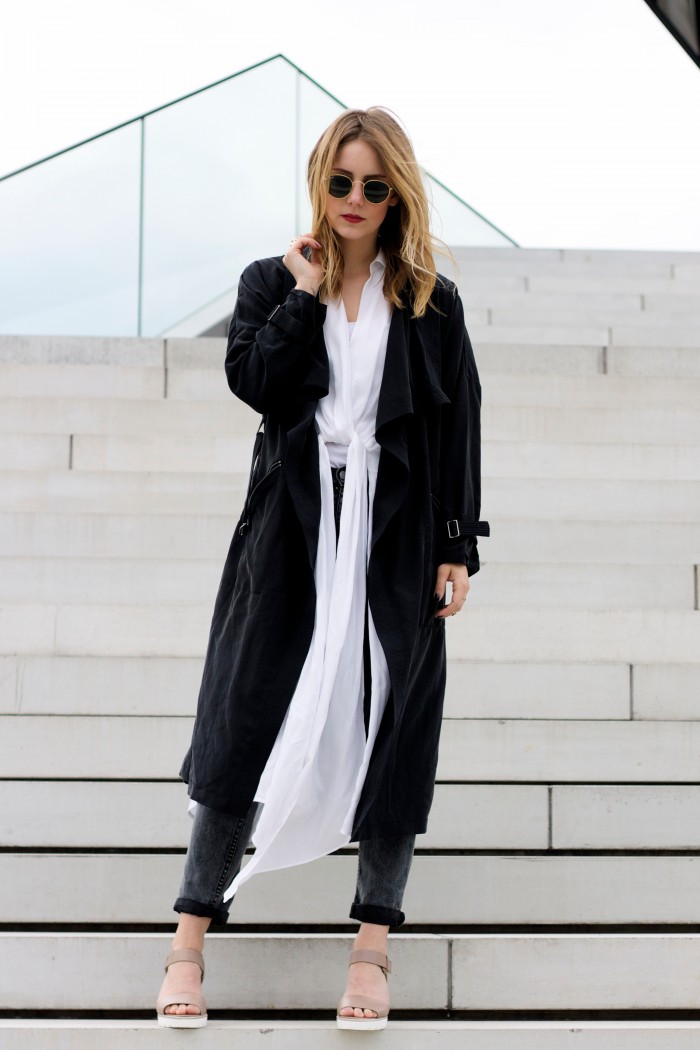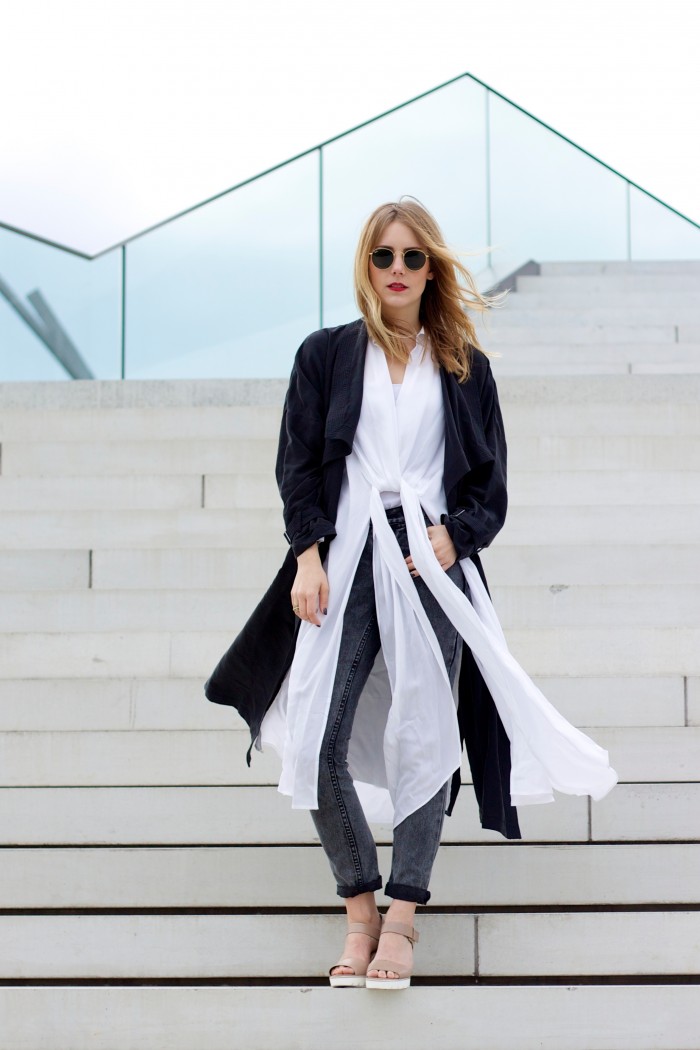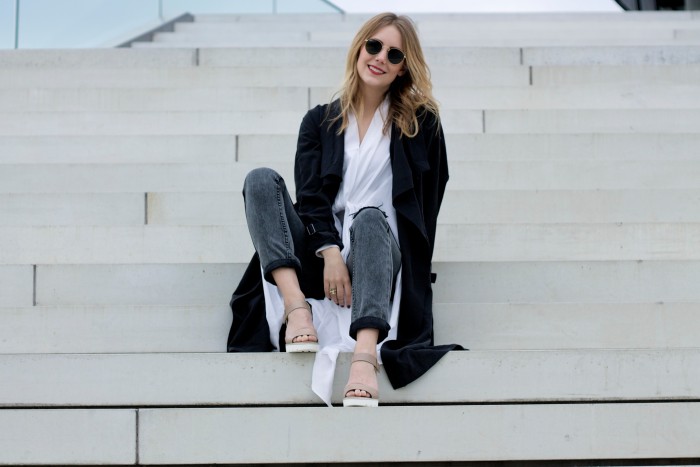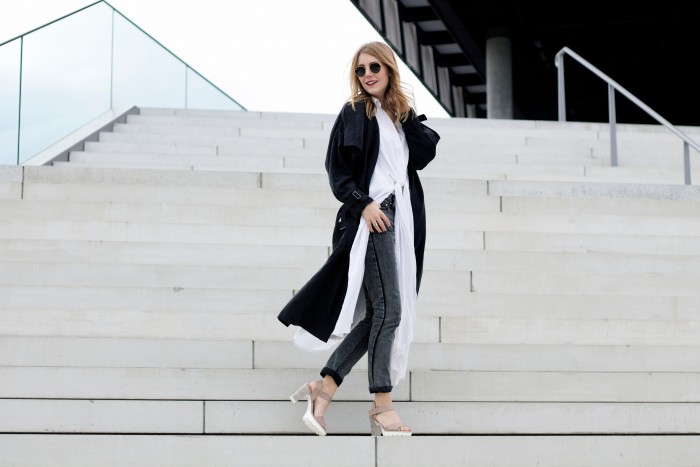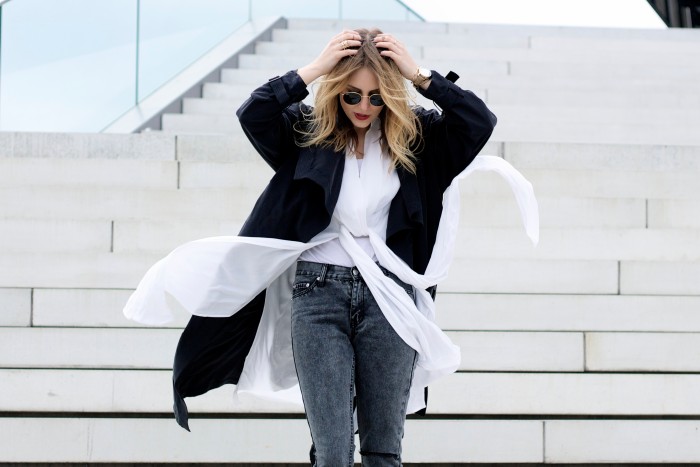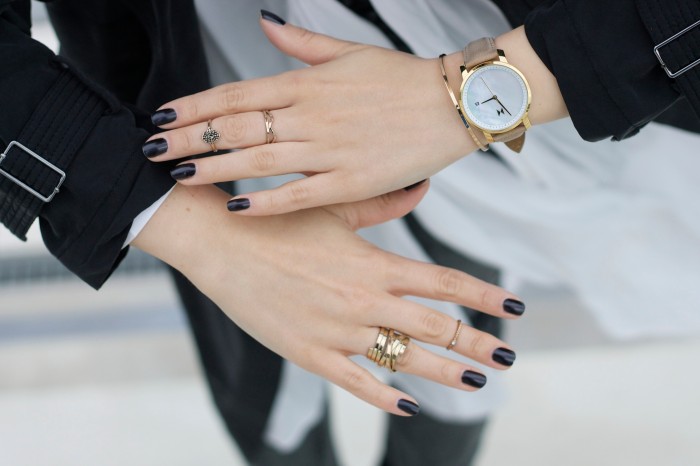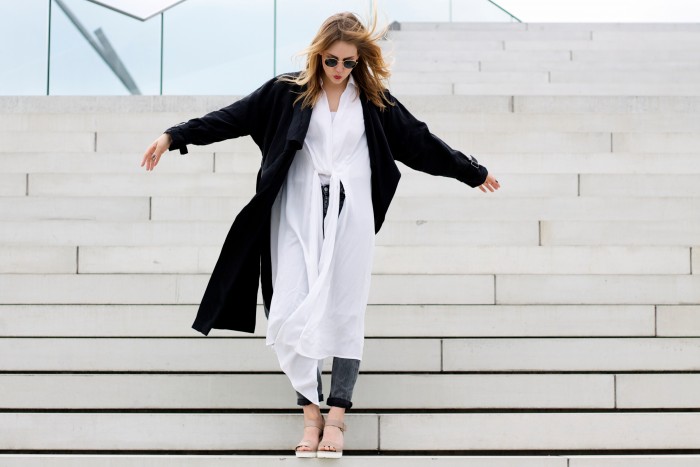 I was wearing:
Bluse/ Blouse: H&M Trend (similare here)
Mantel/ Coat: Zara (similare here)
Jeans: Weekday (similare here)
High Heels: Tamaris
Uhr/ Watch: MVMT Watches
Sonnenbrille/ Shades: Ray Ban
Photocredits: Fashionindividual