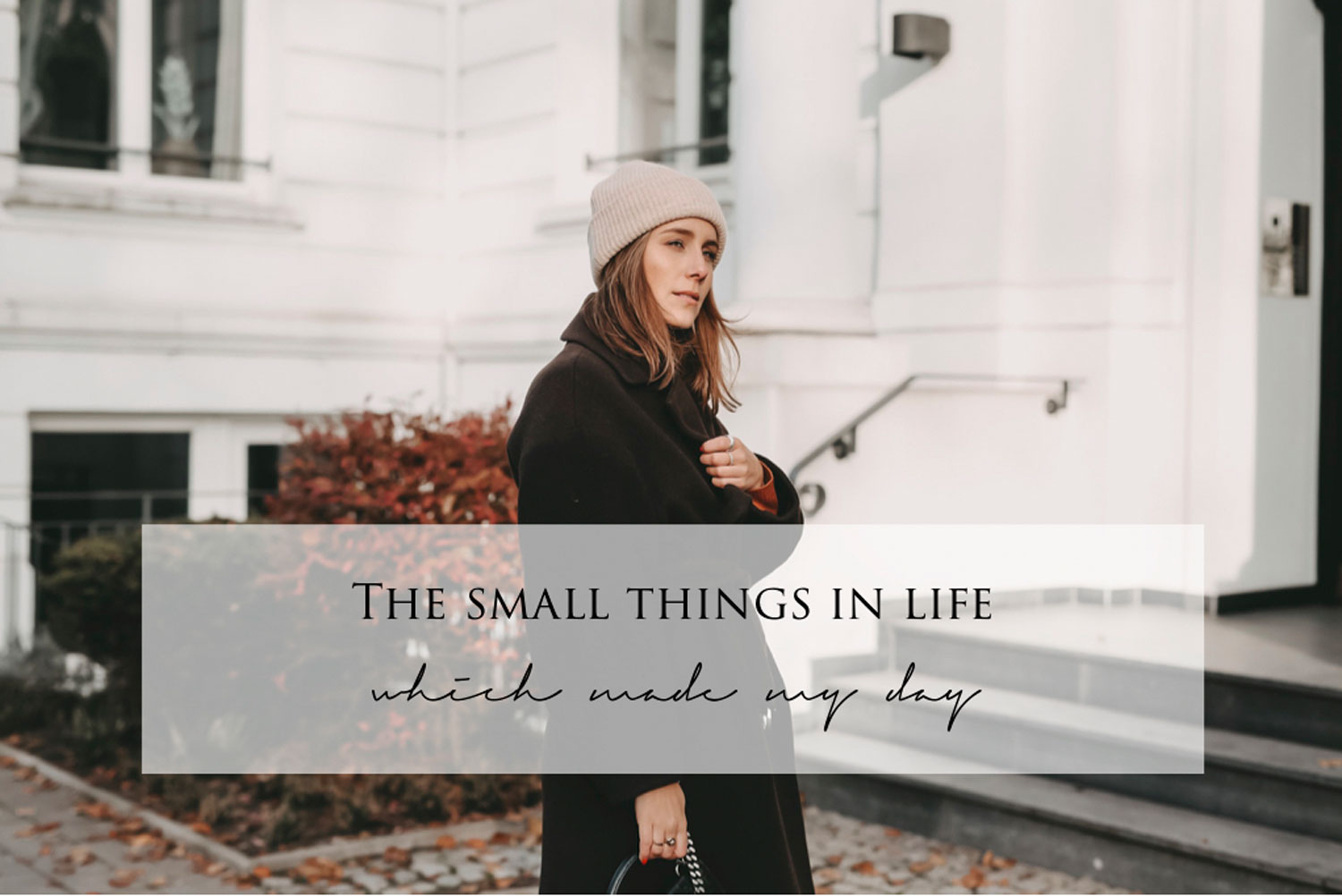 ---

Today Sonja and I are going from Düsseldorf to Gotland and you can hardly imagine how big our anticipation is. But also the past days in Hamburg made me smile because of many small moments of happiness. First of all the golden October lived up to his name on Sunday. It felt like everyone in Hamburg was strolling around the Alster and enjoying the beautiful weather. It is crazy what a positive impact some sunrays have on the human psyche, isn't it?
Sonja and I spent this morning together at the Yoga class and also my sister was joining us. It wasn't the Yoga class itself that made me smile but more the focus of the class. It was about the fact that negative feelings threw us off the track too fast and too often. The reason for this is that we notice bad feelings more than good feelings. Therefore feelings of happiness often fade into the background and get overshadowed by many small stressful moments.  To ward this "wave" of negative thoughts off, we focused on breathing during the ongoing Asana. This means that we took care of exact breath, to hold it consciously and the deliberate dissolving of a specific posture. Because everyone knows this point during a sport class where it gets uncomfortable to continue the physical pressure. Right here you have to start and break up your thoughts – in other words "to overcome the inner pig dog" 😉 In another partner exercise we learned how it feels to allow positive emotions. Because even that is sometimes difficult for us as we are not open and thus deny ourselves the chance. It was an incredibly beautiful and intense class that left me as peaceful and calm as I haven't been for a long time. Afterwards I cleaned up our whole apartment and freed myself from old ballast. In the evening I fell asleep as good as I didn't in a long time.
My last highlight was that Sven and I went to a vegan / vietnamese restaurant for dinner on Monday night. It might not sound very exciting at first but for me it was like a concession on his part for my preferences. He just can't get excited about Asian cuisine as me and I looooove peanut sauce, coriander and co. Tofu has been a no-go for a long time for him and yet he has suggested having dinner there and he really liked it. We often have to laugh about how different our food preferences are but this day I've marked on my calendar and I'm looking forward to the next time.
Within the next few weeks I would like to try to manage stressful situations better in the future. I want to hold on on the idea "We are more than our feelings" and try not to let my inner perfectionism take over my mood.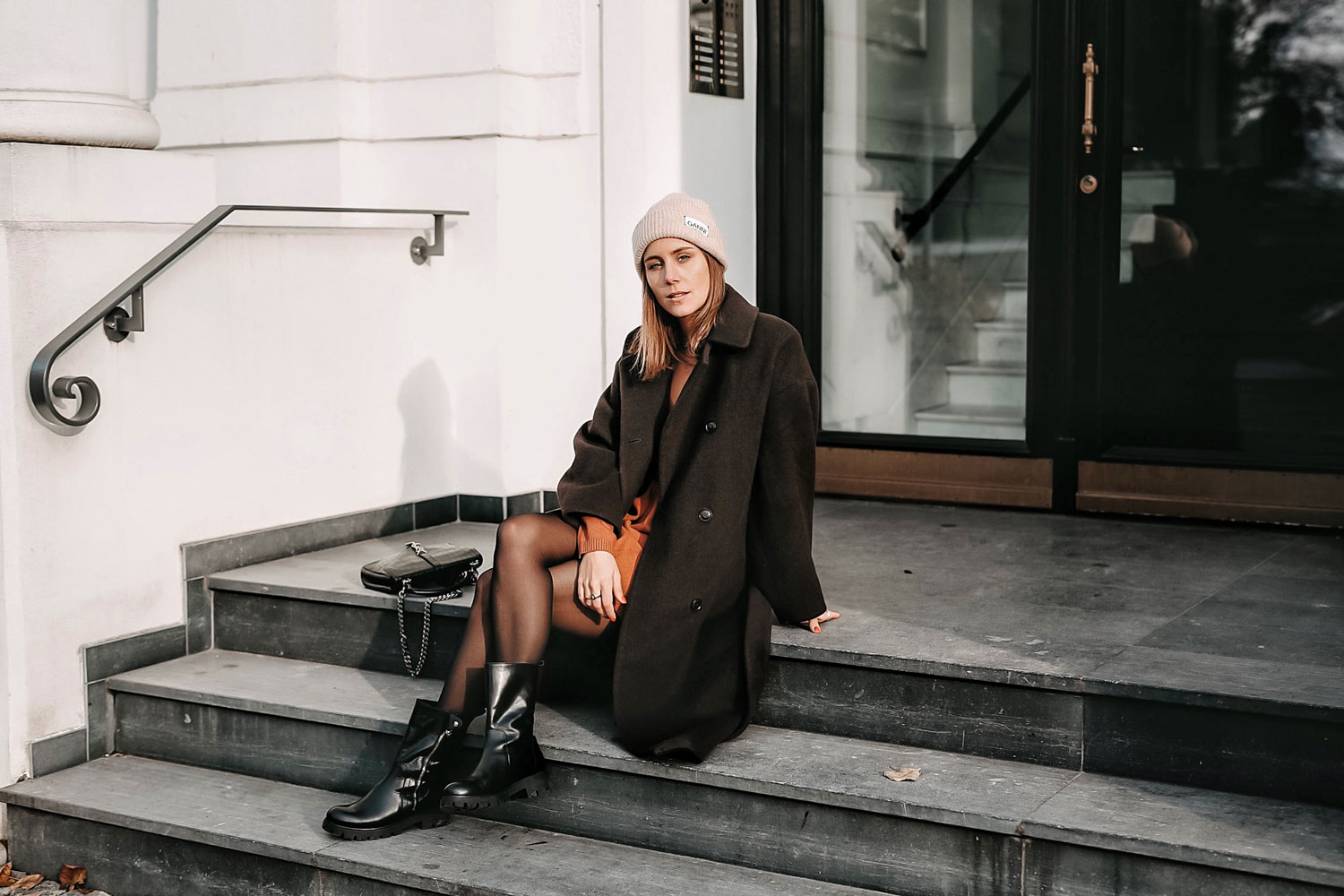 ---

---


---

---


SHOP MY LOOK:
Coat: & Other Stories (similar here)
Dress: Revolve (here)
Boots: Marccain (similar here)
Bag: Saint Laurent (similar here)
Beanie: Ganni (similar here)
For more inspiration visit our Shop …