*this article contains Affiliate Links & PR Samples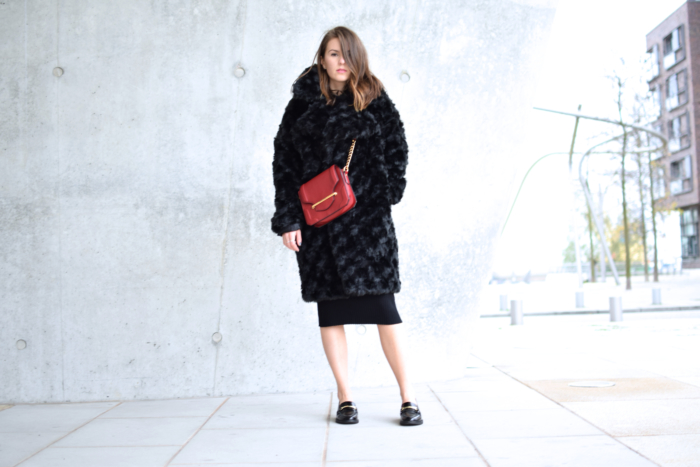 ---
The Festive time of the year is over again and the new year has started. But I think all girls need a few things in her closet that are are a bit classy after this season. Christmas and New Years Eve should not be the only day in the year, at which we ware something chic.
I must honestly confess that I prefer a big sweater and some chilly pants right now and at least I didn't left the house the last three days. But that 's because I'm just at the end of my bachelor thesis. Soon the life has meaning again, I can finally wear something nice .
This is precisely why I want to show you this look today. I fell in love with the the narrow off- shoulder dress immediately. Combined with the red cross body bag and a thick coat of faux fur the outfit is already finished. As you can see it needs not much for such a classy look.
---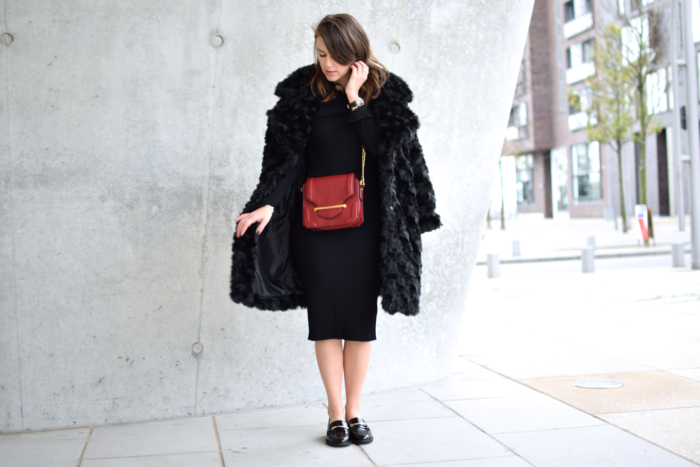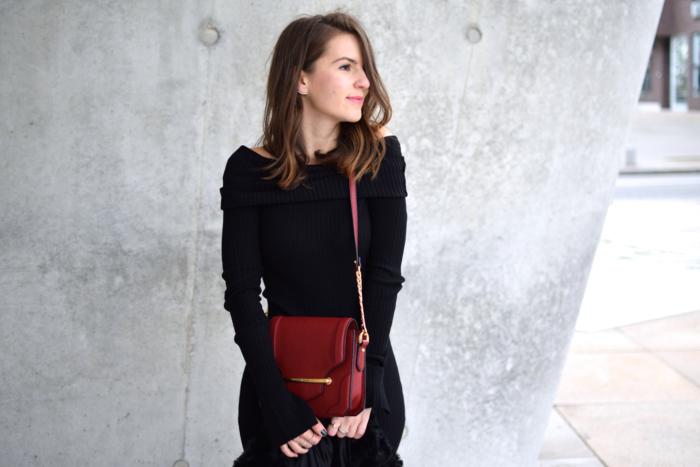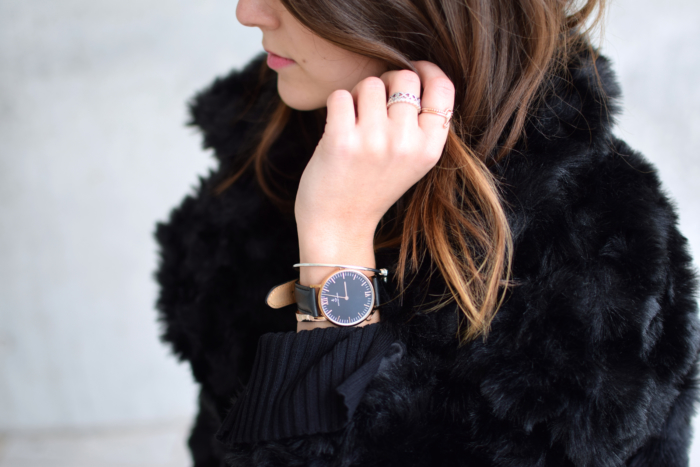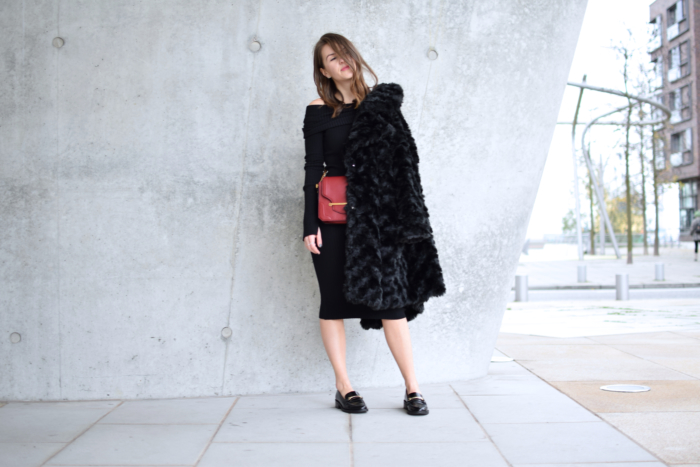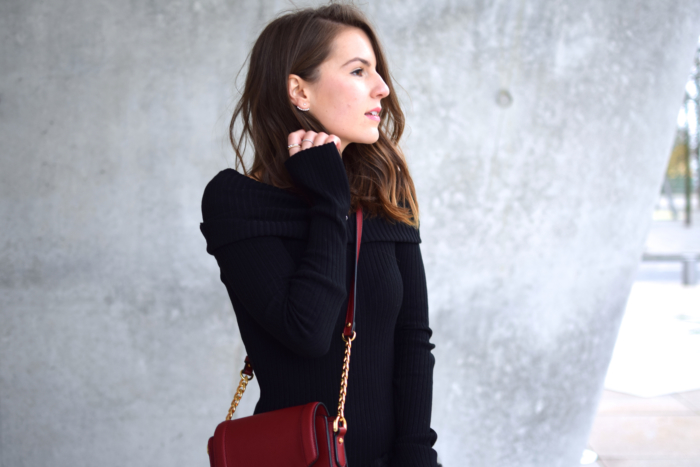 Outfit Details:
Coat: Gina Tricot
Dress: Gina Tricot (similare here)
Bag: Matthew Herris (shop here)
Shoes: H&M
Earrings: Thomas Sabo (similare here)
Watch: Capten & Son
Rings: Pandora, Stilnest (shop here)
For more inspiration visit our Shop …