*this article contains PR-samples & affiliate links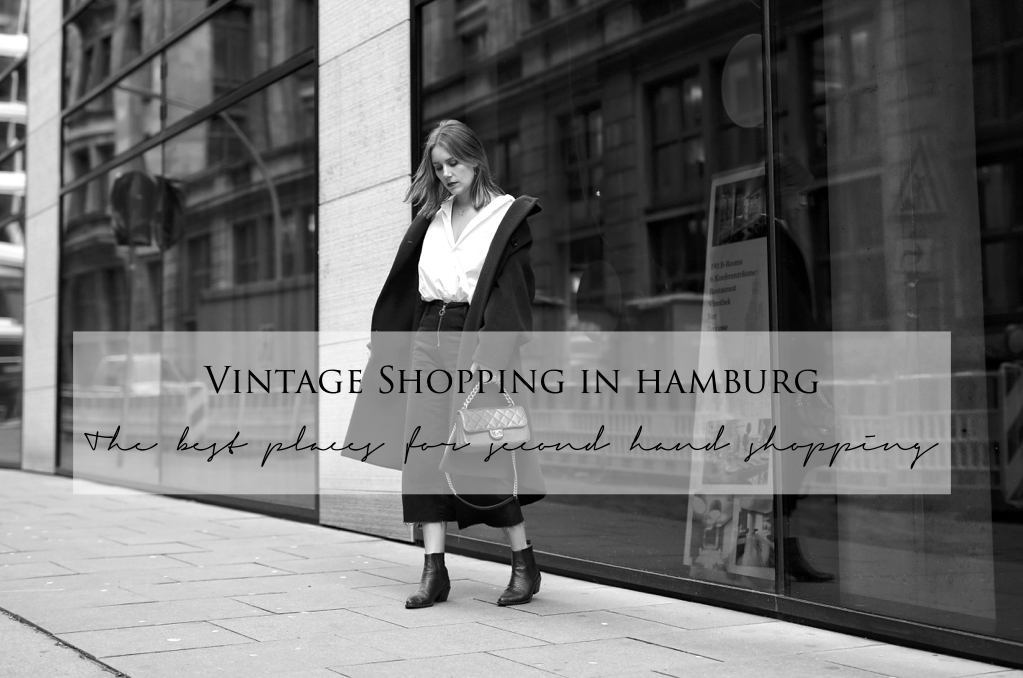 ---
Fashion doesn´t have to be expensive. Furthermore, there are many more reasons to shop second hand clothes. You can find outrages pieces, that are not available everywhere. Or you missed a limited collection, or you can find designer pieces cheap. The motivation may be different, but Vintage flea markets and similar are booming. I also love to go and look for the special treasures. All that is not only good for your wallet, it´s great for the environment.
I got this blouse during a day trip in Barcelona and know from personal experience that the joy about lucky finds like that. I want to share this feeling with you. That's why I share the best tips and addresses for all vintage- and second hand fans in Hamburg.
SECONDELLA – Hohe Bleichen 5
At Secondella you can find everything that your designer-vintage heart desires. Across 450 square meters you can find clothing pieces and accessories of well-known Designer brands like Louis Vuitton, Chanel, Hermès and Gucci. A special feature is that next to the women and men division they have children clothes.
SECOND SCHANZE – Weidenallee 54
Second Schanze is a small store in the heart of Hamburg. They feature trendy brands and designer fashion for women all ages. From Jeans, to gown, shoes, purses and jewelry – there is something for every taste. Next to labels from Hamburg like Anette Rufeger, Nele, Henningsen, Omen and WET they also have well known fashion labels like Aigner, American Vintage, Armani, Desigual, D&G, Stella McCartney, True Religion and many high quality Iidependent labels.
VINTAGE & RAGS – Kurze Mühren 6
Vintage and Rags in Hamburgs citycenter is a vintage paradise for second hand fans. Next to fashion, they have accessoires for women, men, and children. You can find many stylish and fancy pieces from the 50´s until now. Next to basic pieces they have wedding dresses, Hawaii shirts or uniforms. A visit at Vintage and Rags is best combined with a stroll around the city and next to it you can get great coffee at the Espresso House.
PICK N WEIGHT – Beim Grünen Jäger 16
There is almost nothing they don´t have and the best is that is their concept. The Vintage-fashion is sold price per kilo. Another highlight is that the items are ordered by color. For verybody with a favorite shade it feels like heaven and has the agony of choice between bags, scarfs, shoes, pants, jackets and blouses…

---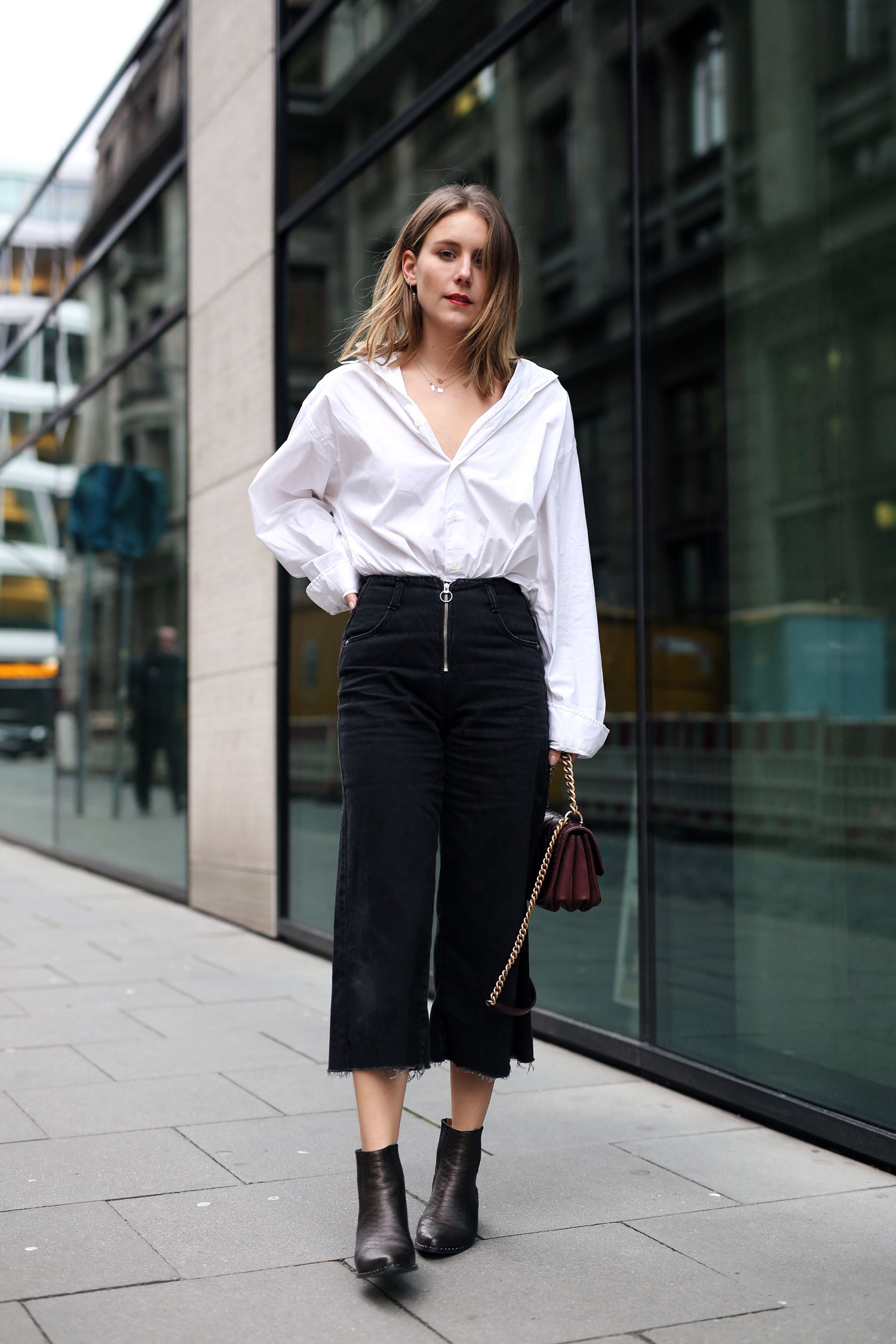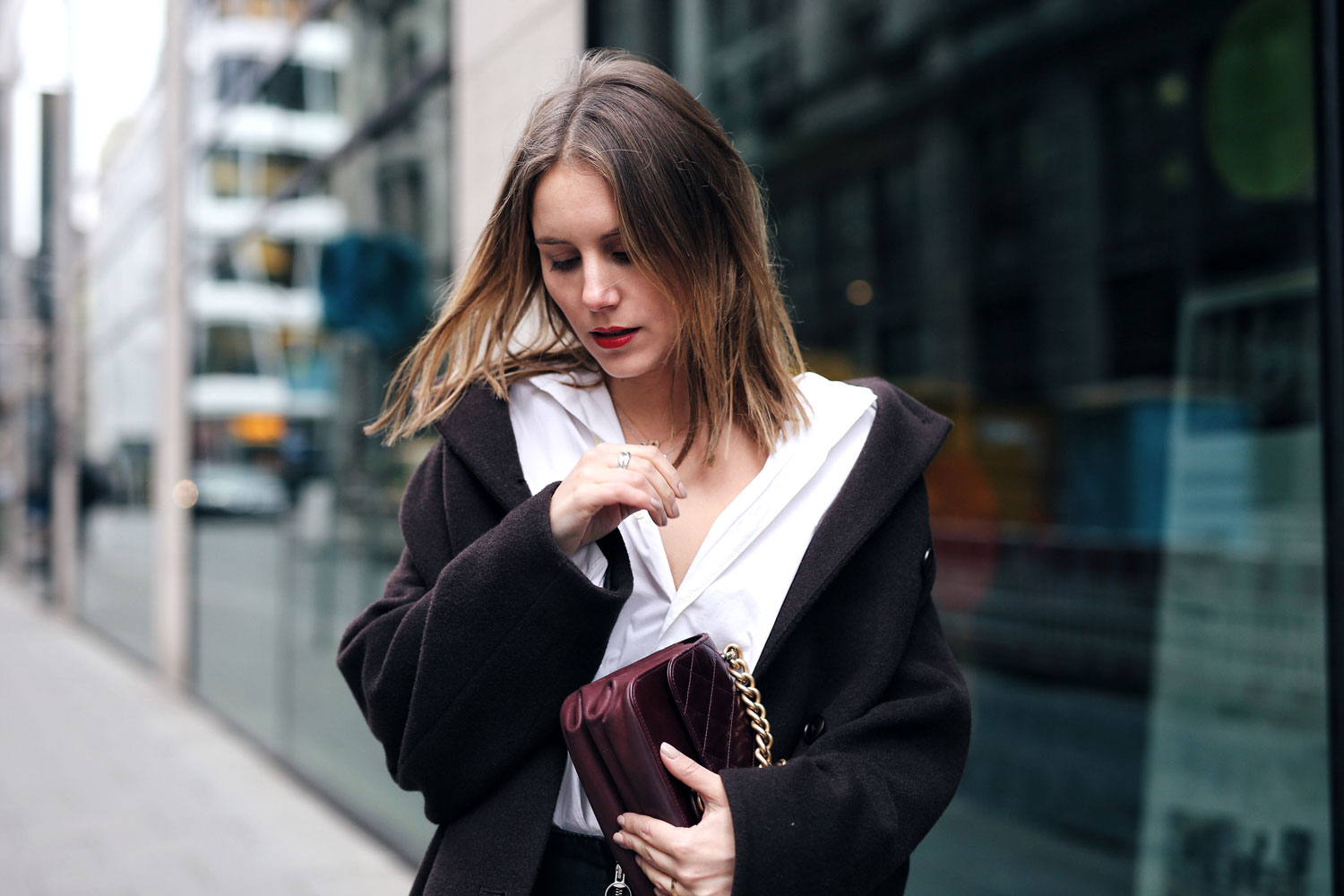 ---

---


---

---


SHOP MY LOOK:

Coat: & Other Stories (here)
Blouse: vintage (similar here)
Culotte: zara (similar here)
Boots: AUSTIN Boots from Shoppisticated Collection (here)
Earrings:  Safari by Milena (similar here)
Lipstick: Dior (here)
For more inspiration visit our Shop …