*Advertisement/ This post contains Affiliate Links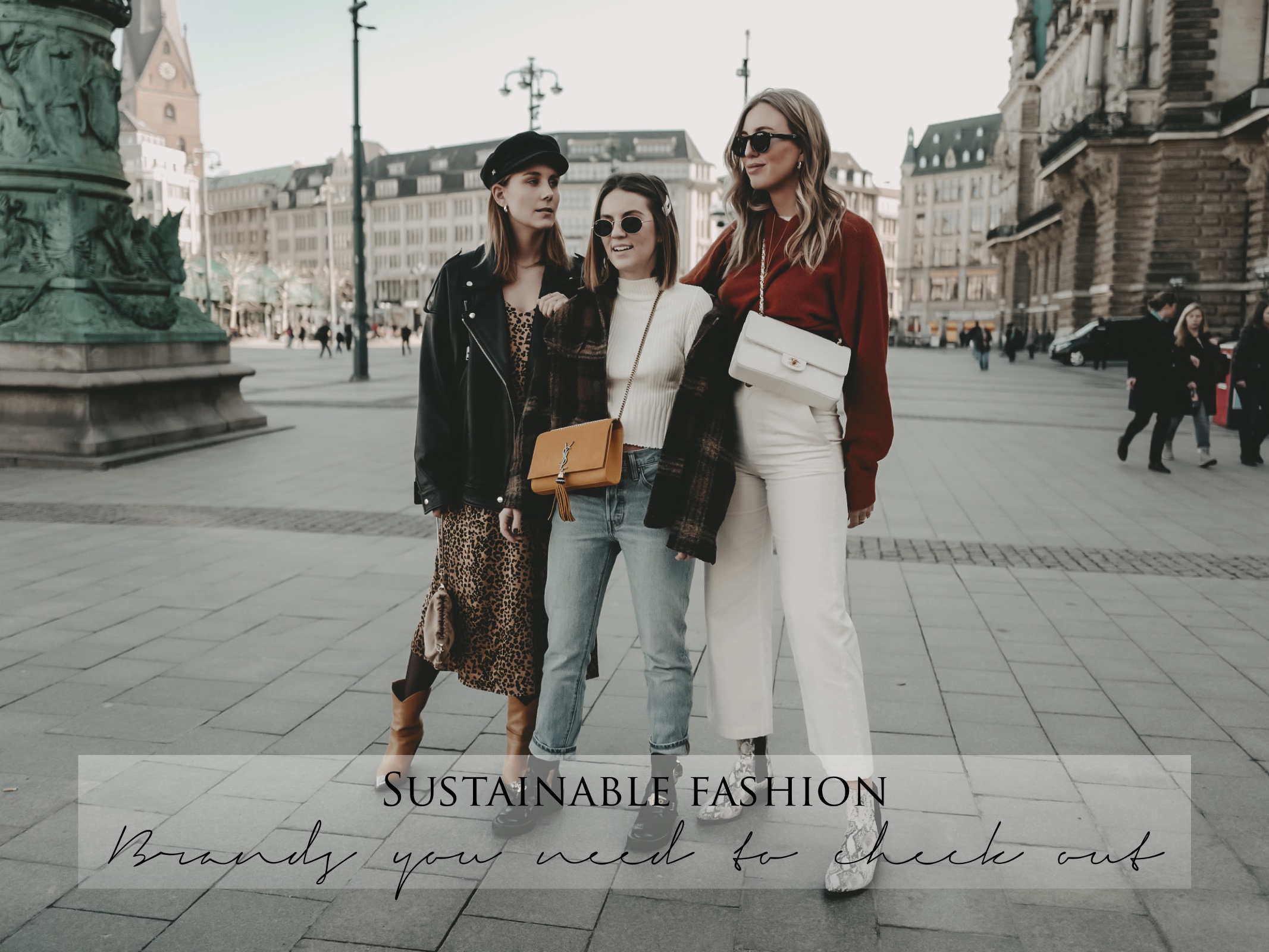 ---
Most of us love to dress well and always go with the latest trends. Not only the wardrobe burst at all seams, our environment also suffers extremely from the fast fashion industry. Therefore we think it's great that the trend in the fashion industry is moving more and more towards sustainable fashion. Many large brands such as H&M, Mango & Co. have collections that focus more on sustainability.
In addition, there are more and more brands that create sustainable AND stylish fashion. Sustainable fashion has nothing to do with the eco-cliché these days, it looks really great!
"Buy less, choose well, make it last." – Vivienne Westwood.
---
How to make your closet more sustainable
Nobody is perfect and it is difficult to lead a completely sustainable lifestyle in every respect from one day to the next. But each of us can change small things in our everyday life. Starting with our wardrobe. We have thought about how our wardrobes could get more sustainable:
Visit flea markets or second-hand shops / online shops. This means that clothes will be worn longer and, with a little luck, you can also find designer items for little money. We are a big fan of (online) flea markets and regularly take part in (blogger) flea markets.
Free yourself and sort out your wardrobe regularly!
Organize parties with your friends where you can change your clothes you don't wearing anymore  – a nice idea for a fun girls' evening.
Buy more and more pieces from sustainable fashion labels like Stella McCartney, Armed Angels or People Tree.
Find your own fashion style.
Sustainable fashion – you should check out these labels
Stella McCartney:
Designer Stella McCartney relies with her fashion label of the same name on the mixture of high fashion and fair trade. Every collection is without leather or fur without exception. At this year's Golden Globes, the label, together with Joker actor Joaquin Phoenix, is setting an example of more sustainable fashion by announcing that he will wear its Stella McCartney tailor-made suit at all events throughout the year.

Vestiaire Collective:
The platform was founded in 2009 with the idea of offering fashion lovers a place where they can buy and sell worn but also new clothing, shoes and accessories from various designer brands. Here you can find great pieces from brands such as Louis Vuitton, Chanel, Balenciaga or Chloé.

LVR Sustainable:
The new department of the luxury online shop LuisaViaRoma offers a selection of the best sustainable brands and cooperates with a non-profit organization for social purposes. LVR Sustainable supports sustainable fashion with products that are handcrafted, organic, vegan and / or environmentally friendly.

People Tree:
When manufacturing the garments, the fair fashion label People Tree pays particular attention to the respectful treatment of people and nature. The products are handmade, from organic cotton and sustainable materials, with traditional skills that help strengthen rural communities.

Armed Angels:
Armed Angels primarily stands for sustainably produced denims. The #DetoxDenim is made from 100% organic cotton without chemicals or chlorine. All other pieces also consist of renewable raw materials and recycled materials such as LENZING ™ ECOVERO ™ (the world's most environmentally friendly viscose fiber), recycled plastic that is processed into yarn, organic linen or Lycocell, a natural and particularly sustainable cellulose fiber made from wood.

Nanushka:
The fashion label Nanushka was founded in 2006 with the aim of establishing itself as a sustainable brand on the fashion market. Nanushka stands for Modern Bohemian with a special focus on sustainability, in which the selection of the finest materials and craftsmanship are paramount.

For more inspiration visit our Shop …